YouTube to MP3 Converter: Unlock Your Favorite Tunes!
Updated On August 29, 2023 | by Louise Simon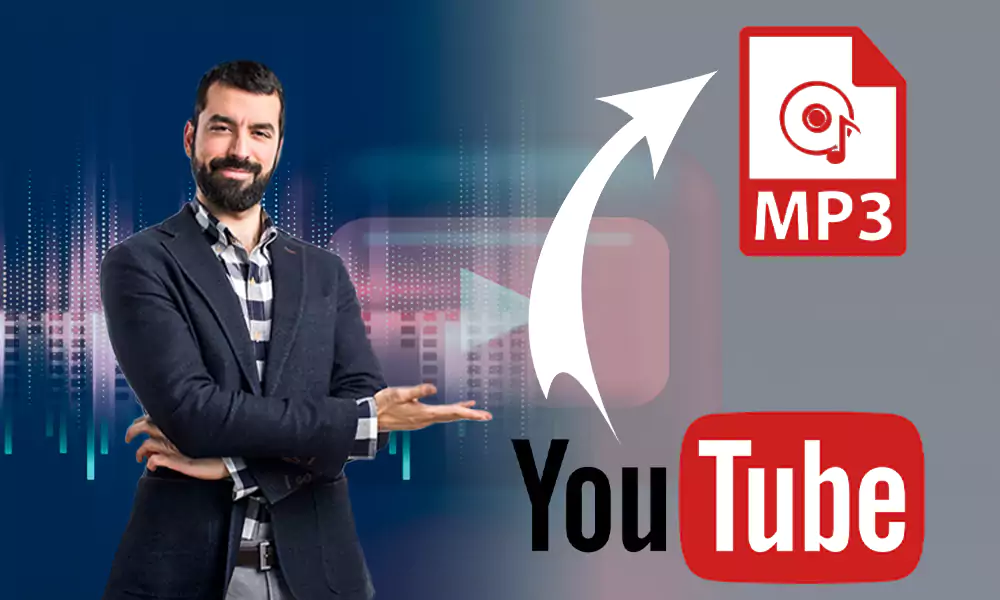 Key Takeaways

YouTube to MP3 converter comes in handy when you want to save audio to listen to it later.
This will enable extraction of audio from the video file and convert it into MP3 format.
The top choices are 4K YouTube to MP3, YTMP3, OnlyMP3, FLVTO, and MediaHuman YouTube to MP3 Converter.
The best option in the market is YTBvideoly.
Choosing the right converter will enable you to enjoy streaming your favorite music anywhere and anytime.
In this digital age, online streaming platforms have revolutionized the way we consume media content. YouTube, being the largest video-sharing platform, offers a vast array of music and audio content.
While it's handy to listen to our favorite songs and podcasts on it, there are times when we'd like to save the sound, so we can listen to it later. This is where a YouTube to MP3 converter holds immense value.
In this article, we will explore the importance of a reliable YouTube to MP3 converter and present you with the best options available on the market.
Understanding YouTube to MP3 Conversion
With its help, users can extract audio files from YouTube videos and convert them into MP3 format. This enables them to listen to their favorite tracks, podcasts, or speeches without an active internet connection. It also allows users to create personalized playlists on their devices.
Another benefit of using it is that it saves a lot of space on your mobile phone. Audio takes much less space than a clip. This saves your device from running out of space, protects it from slowing down, and makes room for more downloads.
Do You Know?
As of 2023, YouTube has more than 2.7 billion users, out of which 80 million are active premium subscribers.
Top YouTube to MP3 Converters
Choosing the right software can be overwhelming as there are numerous options in the market. All of them have distinct features and characteristics. Thoroughly going through their website and examining their interfaces will help in making the right choice.
Below are the top 5 examples of YouTube converters that you can use to extract audio.
4K YouTube to MP3
Allows you to download the sound from the respective platform and playlists in MPEG Audio Layer 3 format.
Helps download entire YouTube channels with a single click.
Offers a simple and user-friendly interface.
Supports high-quality audio extraction.
YTMP3
Enables you to convert them to MP3 with a few easy steps.
Supports various output quality options, including 320 kbps.
Allows you to trim the audio before converting.
Works on multiple platforms, including Windows, Mac, and Linux.
OnlyMP3
Enables you to extract sound from YouTube recordings and download it as an MP3 file.
Offers a built-in search feature to find and convert them on the go.
Uses the Fastest encoders to convert the videos faster.
Offers conversion of clips that are longer than 6 hours.
FLVTO
The process of conversion is simple.
Provides fast conversion speeds for quick downloads.
Offers browser extensions for easy access and conversion.
Supports the conversion of these recordings to various other audio formats.
MediaHuman YouTube to MP3 Converter:
Allows you to convert with high audio quality.
Provides an option to automatically import the downloaded MP3 files to iTunes or a specific folder.
Enables you to adjust different conversion settings.
Supports simultaneous downloads for convenience.
Best YouTube to MP3 converter
With so many options on the market, making the perfect choice can be challenging. Now, let me tell you that the best free YouTube MP3 downloader is YTBvideoly, which enables users to quickly and effortlessly convert their preferred videos into MPEG Audio Layer 3 format with the best quality.
As a result, you can listen to your favorite MP3 songs whenever you want, wherever you are, without having to worry about data usage or internet availability. You can easily watch your favorite clips offline, no matter if you're at home, in the gym, or on a road trip.
Say goodbye to buffering and data limits and hello to infinite listening with our YouTube MP3 converter.
Unlimited Music MP3 Download
Safe and Clean
Free and Easy to Use
Cloud Upload Support
Web-based Downloader without installation
No registration or sign-in
Conclusion
An effective converter bridges the gap between online streaming and offline listening, allowing users to enjoy their favorite audio content anytime, anywhere.
With countless options available, it's important to consider factors such as sound quality, speed, user interface, and additional features when choosing one. Following best practices and using reputable sources will help users maximize their experience while ensuring copyright compliance.
Choosing the best YouTube to MP3 converter YTBvideoly, that aligns with your needs and preferences, will allow you to enjoy a seamless audio download experience.
---
Related Post