OnlyFans Statistics Explained In Detail: Building A Strong Understanding
Updated On May 12, 2023 | by Sejal Mehra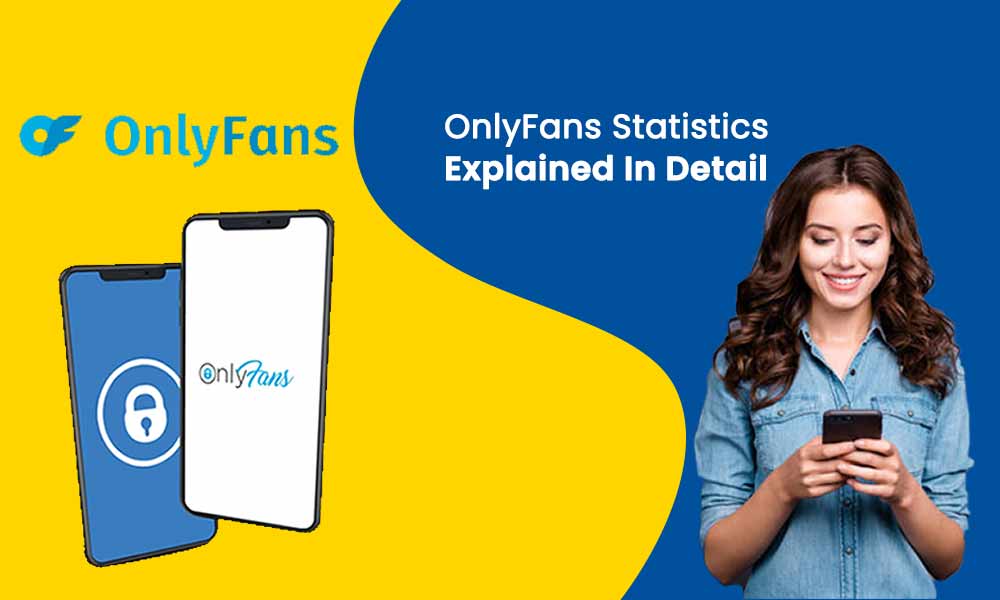 You must have heard about OnlyFans. You should understand its statistics to know exactly how it works, its revenue generation model, and much more.
Through this write-up, I will be providing you with an in-depth statistical report on OnlyFans. Data related to its 170 million signed-up user base, multiple genres of content, users' activeness, revenue, geographical region, and much more has been compiled and shown here so a clear picture can be made about the company.
Without going into any other thoughts, let's start reading.
A Short Glimpse of OnlyFans
OnlyFans, launched by the British tech businessman and investor Timothy Stokely in 2016, is a social media platform for online content creators through which diversified content of multiple genres is shared in the form of photos, videos, and live streams.
You can find content related to cooking, music, beauty, comedy, gaming, fitness and sports, wellness, modeling and glamour, writing, and everything.
Generally, the platform is used by Youtubers, public figures, fitness trainers, and other social media influencers to monetize their content. More than any other genre, the platform became widely famous among adult content creators in 2020 during the pandemic, COVID-19, because of which OnlyFans came into the limelight.
Building An Understanding Of OnlyFans Statistics
The platform's 2023 statistics reveal that more than 170 million registered users are actively using it. Additionally, it holds a content creator base of more than 1.5 million content creators, approximately.
Of all the social media platforms, only Twitter directs users directly to the OnlyFans website. OnlyFans alone holds a follower base of 6,03,000 on Twitter.
This is surely the prominent reason why the majority of OnlyFans creators actively use their Twitter handles to heavily advertise their content. With a huge follower base, creators can redirect their audience to the respective website.
Let's Have A Quick Glance At OnlyFans Statistics Data
Over 170 million content creators are actively using OnlyFans.
As of now, creators on OnlyFans have been paid more than 2 billion dollars.
5,00,000 new content creators join the platform every day.
Creators on OnlyFans have an average of 21 subscribers on their accounts.
The topmost creators, who have a decent follower base, earn an average of $1,00,000 monthly.
The average creator with a nominal follower base can earn USS$151 every month.
To join OnlyFans as a creator, the nominal admission fee is $7.20.
How Many Onlyfans Creators Are There?
| | |
| --- | --- |
| Month and Year | OnlyFans User Base |
| August 2019 | 7 Million |
| January 2020 | 12 Million |
| May 2020 | 30 Million |
| October 2020 | 75 Million |
| February 2021 | 120 Million |
| May 2021 | 150 Million |
| September 2021 | 170 Million |
With the OnlyFans data mentioned above, you can observe how much rapid growth has been witnessed by OnlyFans in terms of its user base. During the global pandemic, COVID-19 has played a significant role in increasing the platform's wide usage.
Due to the long lockdown period, people had no work for months or even years, thus making people sit idle at home. That isolation from the practical world and loss of work were essential factors that boosted the growth of OnlyFans.
OnlyFans Statistics By Country
From the United States alone, more than 44% of users use the OnlyFans website. However, the USA network alone doesn't contribute to the whole traffic of OnlyFans. After the USA, a huge audience can be seen spending a substantial amount of time on OnlyFans from Canada, Germany, and the United Kingdom.
OnlyFans Demographics
According to the demographics of OnlyFans users, the content is moderated and framed from time to time, which helps in creating effective marketing brands thereafter to maintain that particular user base. Let's have a look at the OnlyFans demographics:
After a thorough study, it has been discovered that the average member age accessing the OnlyFans platform is 29. On the other hand, the average of those users who purchase the OnlyFans subscription as regular viewers has been accounted for between 35 years and 44 years old. Hence, you can analyze from the above details that the subscription service for content viewing is specifically meant to increase the database of an older audience; that's also a reason for the abundance of obscene content on the platform.
OnlyFans witness more female creators than males and more male audience members than females. Though male creators and female subscribers also exist on OnlyFans, the success rate of female creators is always high.
OnlyFans Earning Statistics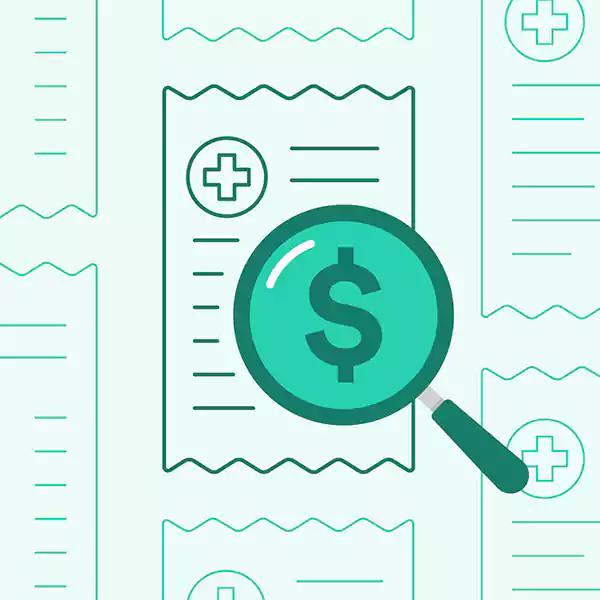 Now, just think about how much a creator can make a month. Well, you will be shocked to know that it's 151 USD per month on average.
Most of you may not believe it to be true, but it is indeed.
The creators themselves mentioned that OnlyFans is a perfect platform to rapidly grow their social media reach and engage with their audience deeply. This all in turn surely helps in a high turnover.
You may be wondering what might be the earnings of OnlyFans when its creators are receiving extremely high profits. Well, OnlyFans earns revenue, and that too from the earned share of its creators.
Of all the revenue generated through subscriptions, tips, and paid messages, creators receive 80%, and OnlyFans take over the remaining 20%.
OnlyFans uses that partial 20% payment to balance the processing payments, referral payments, support, hosting, and all other significant services received.
To conclude this with an example, let's assume that a creator on OnlyFans has earned $1000. The creator will only take $800 and share $200 with OnlyFans.
This business model of sharing revenue is similar to other prominent companies such as Fiverr (an online platform where freelancers can find work), Twitch (a live video streaming service), and Google AdSense (an ad network initiated by Google).
How Creators Can Make Money Through OnlyFans?
Now, let's come to the topic of how creators can make money on OnlyFans.
There are various ways to make money on OnlyFans, such as paid posts, paid streams, pay-per-view messages, and subscription revenues.
Generally, creators can either keep their account free or charge a monthly fee to access it. Some creators don't charge anything initially, but as time grows, they start charging a monthly fee to widen their reach.
Though exceptions are always there, some creators may charge a fee from the beginning too. It depends upon requirements, the sight of creators, the community they target, and other related factors. Two types of accounts are as follows:
A free page: Herein, creators charge a fee from fans to unlock some particular posts and pay-per-view messages.
A paid subscription page: As the name says, creators earn through paid subscriptions and pay-per-view messages.
Aella, a creator on OnlyFans, reveals that out of her whole revenue, subscription only constitutes 64%, and the rest 36% comes from tips and pay-per-view messages.
Hence, the crucial decision for any creator is deciding what account he/she has to make. Most of the doubt remains with the free account because creators can't analyze its pros and cons easily as compared to the paid account. Let's understand how effective and efficient a free account is for any creator on OnlyFans:
The creator can easily gain followers very quickly from a free account than the paid version, and the reason is visible. The audience has to pay nothing to access the content.
With the features of paid posts, and paid streams, a free account can be monetized.
In the paid streaming, a ticket price is set for the viewers to join (minimum $5).

The idea may seem fascinating at first sight, but creators running a free account are not able to make a regular uniform income because their earnings keep fluctuating every month.
In addition to this, creators with free accounts may get many followers, which constitutes all types of audiences. The actual target audience may be low or high, not known exactly; hence, having a free account degrades the quality of the audience.
Top OnlyFans Earners
Content creation is the main key element in widening the follower base as well as revenue. Hence, the higher the quality of enriched content, the higher the revenue earned.
Therefore, it can be also said that those creators experiencing huge fame among their audience earn relatively higher revenue as compared to others. It is discovered that only 1% of creators have managed to earn 33% of the whole money generated on OnlyFans while 10% make 73% of the whole. Are you excited to know about the top 3 OnlyFans Creators who earned the maximum in 2023? Go through the table below:
Blac Chyna: With a subscription fee of $19.99, Blac Chyna's followers are more than 16 million. Currently, she earns around $20 million per month through her OnlyFans account.
Bella Thorne: According to an OnlyFans member, Bella Thorne has earned more than $1 million in just one day. This is an unprecedented record made by any creator on OnlyFans. Currently, she can make $11 million every month.
Cardi B: The subscription fee to access Cardi B's content every month is 44.9. Additionally, she enjoys an increased follower base of around 81 million. With such a huge subscriber base, she earns $9.4 million per month.
Apart from the top 3 creators mentioned above, let's try to learn about some other notable celebrities as well.
Amber Rose, American actress, TV personality, and model.
Swaee Lee, an American songwriter, rapper, and singer.
Shea Coulee, the winner of Season 5 of RuPaul's Drag Race All-Stars.
Adi Spiegelman, a model from Israel and a professional tennis player.
Jermaine Dupri, an American songwriter, rapper, entrepreneur, record producer, record executive, and DJ.
OnlyFans Traffic Source Statistics
Let's quickly have a glance at the traffic sources of OnlyFans. Through this precise data, you will understand its picture more clearly:
OnlyFans.com witnesses estimated visitors of more than 7 million monthly.
As of now, OnlyFans is the 106th most popularly visited website in the world.
Talking about the site's average visit duration, it is 44th in the United States currently.
The major proportion of OnlyFans' traffic comes from the US, which constitutes 45% of the whole.
The only social media platform which redirects users to the OnlyFans website is Twitter.
The traffic comes from various sources. Some are able to direct a substantial number of visitors while some may not redirect that much number of visitors, but still, every source plays a significant role as it helps OnlyFans reach a diversified audience. Let's see the actual statistics:
57.04% of OnlyFans is through the direct source.
Twitter accounts for 62.62% of the social traffic to OnlyFans. Hence, the highest proportion of traffic comes through Twitter only.
Instagram's traffic accounts for 11.85% of OnlyFans' website.
Through referrals, the traffic accounted for 16.27%.
Other sources are able to make up 14.07% of OnlyFans' traffic.
To have a clear picture, refer to the following bar graph: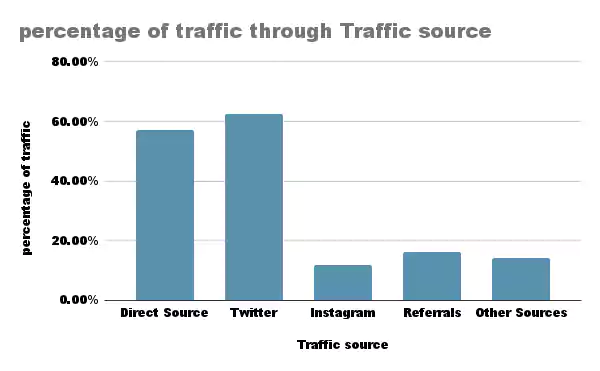 Final Words
OnlyFans grew tremendously by always giving the utmost significance to specific creator niches. Creators can showcase their creativity to the fullest, while the viewers can also find a way to entertain in between their busy lives. At the onset of the pandemic, COVID-19 gave rise to obscene content, so substantially that made the website centric on adult content, and it's true that NSFW content was the main factor behind OnlyFans' quick popularity.
However, with the increasingly serious issues in 2021, OnlyFans' members announced a ban on all kinds of adult content from OnlyFans starting from October 2021. But shockingly, the decision to ban vulgar content was taken back as the owners tried to understand the needs of the audience. With increasing numbers of viewers joining the platform, OnlyFans is going to succeed in the coming years, surely. Therefore, OnlyFans is a great advantage as well as an opportunity for every brand or creator and the viewer that shouldn't be missed at any cost.
FAQs
Can I access OnlyFans through any app?
Ans: No, you can't access it. OnlyFans works perfectly on a web browser only. There is not any app developed by the company.
Can I use OnlyFans Anonymously?
Ans: Being a creator, you can't use OnlyFans anonymously because it's mandatory to share your personal information to post content. However, if you are a subscriber and use OnlyFans only to watch its content, then you can, without any doubt, create an anonymous account.
Does OnlyFans show my bank statements?
Ans: Yes, it will show your bank statements irrespective of the payment done by credit card or debit card. Moreover, the OnlyFans statement can't be removed.
Let's explore some more interesting articles:
---
Related Post