What is a Dedicated Software Development Team & How to Find a Good One?
Updated On December 1, 2023 | by Raymond L. Mora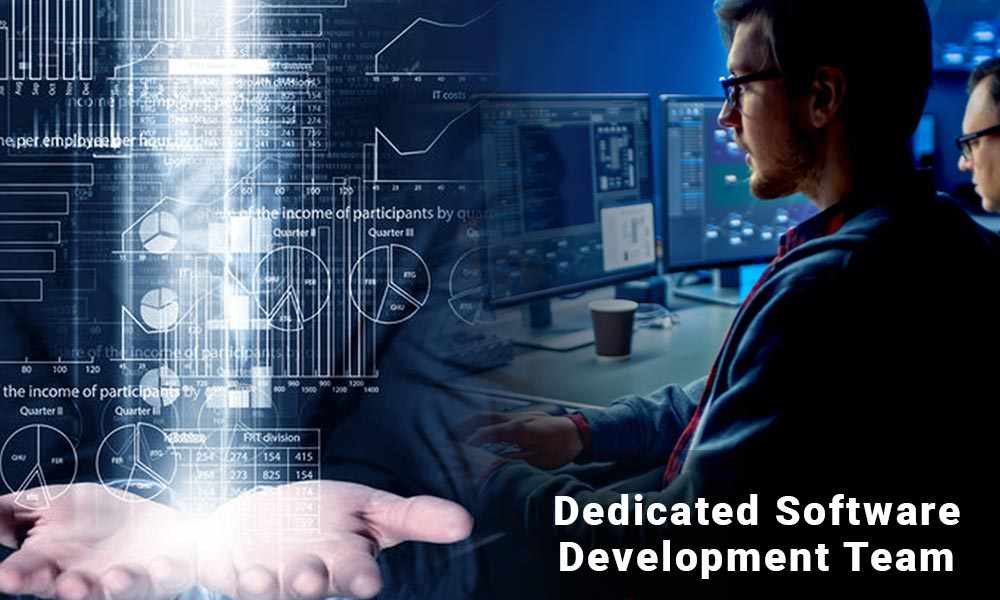 Choosing a software development company with experience on your particular project and a proven track record of success is the key to choosing a good one. Inquire about how they might be able to assist you with your project by taking a look at their ongoing projects.
A team of programmers who are totally committed to creating software is called a dedicated software development team. They often operate in an office setting or remotely and have a project manager.
A team of individuals charged with developing a software product is known as a dedicated software development team. Other names for them include software engineers, developers, programmers, etc. The duties of the position might differ from one organization to another, but some typical examples include creating user interfaces, developing programming, or adding features to products.
When choosing a professional software development team, experience and knowledge are the most crucial factors to consider. The better, but it's not the only factor to take into account when selecting them. You must inquire about their past endeavors, their accomplishments, and the length of time they have worked in this industry.
A well-motivated software development team can be found by seeking those who have experience working on projects comparable to yours, or by enlisting the help of other businesses who have hired them in the past. Consider hiring a software development outsourcing company for your business needs.
Also Read: Software QA Consulting Services: How They are Disrupting Quality Assurance
How to Hire a Software Development Team?
Hiring a good software development team is not an easy task, it involves a couple of steps that need to be followed properly. Let's take a look at them.
In-depth Study of Service Providers
It is vital to investigate and evaluate various service suppliers. Dedicated teams are offered by many businesses with varying pricing structures, schedules, etc.
Do a thorough study and select the one that best fits the needs and constraints of your project.
Examine the service providers' portfolios and case studies to gain insight into their prior accomplishments, domain knowledge, and success in completing software development projects. This would enable you to choose a specialized software development team with confidence.
Set up a call with the service provider to go over the project in-depth, learn more about their team, and ask any questions you may have about your project, including those related to price and team structures.
Discussion of the contract
This is a crucial action. On your team, you ought to have a stronger negotiator. Once you've decided on a service provider, negotiate the contract and decide on the engagement's terms and conditions.
Work together with the service provider to integrate the devoted staff you recently hired. That is all there is to it. All that is left to do is establishing clear lines of communication, project procedures, and team expectations.
The continual observation of the team's development is last but not least. To make sure that your project stays on track and achieves the necessary results, collaborate with the committed team and do regular monitoring.
This sums up the process of hiring a highly professional software development team.
Why You Should Consider Hiring a Dedicated Software Development Team
This article explores the benefits of hiring a dedicated software development team. It also explores the different types of software development teams and the different kinds of software they develop.
A dedicated software development team is the best option to get your business up and running. They are the ones who can develop a new app or website for your business, as well as provide you with support when you need it.
When it comes to growing your company and handling new features, a specialized software development staff is also required. It's crucial to work with a committed software development team if you want to create effective software. There are many benefits of hiring a dedicated software development team, including
Faster turnaround times on projects;
More consistent quality due to less time spent on research and design;
Better communication and collaboration with partners and stakeholders because other tasks do not distract them.
Also Read: Why Call a Firm Specialized in Custom Software Development Services?
What is Software Development?
Software development is a process of designing, developing, and testing software. It usually involves software engineers and computer programmers who design, create, test and implement the software using various tools and languages. It is a process that entails planning out the requirements of an application or system to make sure it will meet the needs of its users.
Software developers are responsible for writing code that will run on a computer or for mobile devices. They also write code in languages such as C++, Python, JavaScript, or SQL to create applications such as games or web apps. Software development is a process of designing, developing, and testing software. It is typically done by software engineers.
Software development is a fast-growing industry with a wide range of career opportunities. The job market for software developers has been growing rapidly in recent years. It's expected to grow even more in the future as AI becomes more prevalent and automation takes over many tasks that used to require human input.
Software developers are responsible for the creation of innovative solutions that change the way we live and work every day. It is a field that requires creativity and innovation. It is also a field that requires expertise in many fields such as mathematics, physics, and computer science.
Software development has been in existence for more than 50 years, but it has been around for much longer than that. People have always needed to create software to make their lives easier or more efficient.
Also Read: What Is Change Management In Software Development?
What Does a Dedicated Software Development Team Consist Of?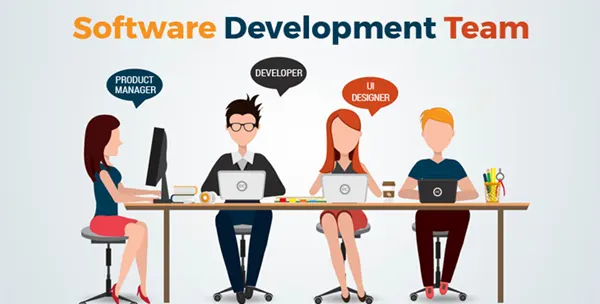 There are a handful of work divisions in a development team. Let's look at it in detail.
| | | | | |
| --- | --- | --- | --- | --- |
| Development | Design | Project Management | Technical Specialists | Quality Assurance |
| Software Developer | User Interface (UI) Designer | Agile Coach | Cloud Solutions Architect | Performance Tester |
| Full-Stack Developer | Graphic Designer | Scrum Master | DevOps Engineer | QA Engineer |
| Back-end Developer | User Experience (UX) Designer | Project Manager | Cybersecurity Specialist | Performance Tester |
| Front-end Developer | | | Data Analyst | |
Reasons Why You Should Consider Hiring a Dedicated Software Development Team
Software development is a complex and time-consuming process. It requires a lot of expertise, skills, and knowledge. If you are looking for a software development team to help you with your project, it is important to know the reasons why you should consider hiring one instead of doing it yourself.
The software development industry has been growing at an exponential rate in recent years. It has become more competitive for companies to hire dedicated software development teams as opposed to hiring individuals who will do the job on their own.
Some reasons why you should consider hiring a dedicated software development team are:
Software Development is a highly skilled profession.
It can be difficult or impossible for individuals to complete projects without the help of other professionals.
You want your project completed on time, within budget, and with high-quality.
The world is changing at a rapid pace, and it's essential for businesses to keep up with the latest trends. One of the most recent trends in software development. In order to stay competitive, companies need to invest in software development teams that are dedicated to their company's specific needs.
Conclusive Thoughts
To conclude, a committed software development team is an ideal choice for tasks with several ambiguous needs, such as aspiring startups and developing digital enterprises.
If your business wants to reap the benefits of custom software development services, it is best to hire a hardworking software development team.
The dedicated partnership is the greatest option for these businesses looking for long-term collaboration in terms of the best price and carefully chosen team members. You can then determine whether you require the services of a dedicated development team.
---
Related Post