Why Call a Firm Specialized in Custom Software Development Services
Updated On May 27, 2023 | by Gaurav Kumar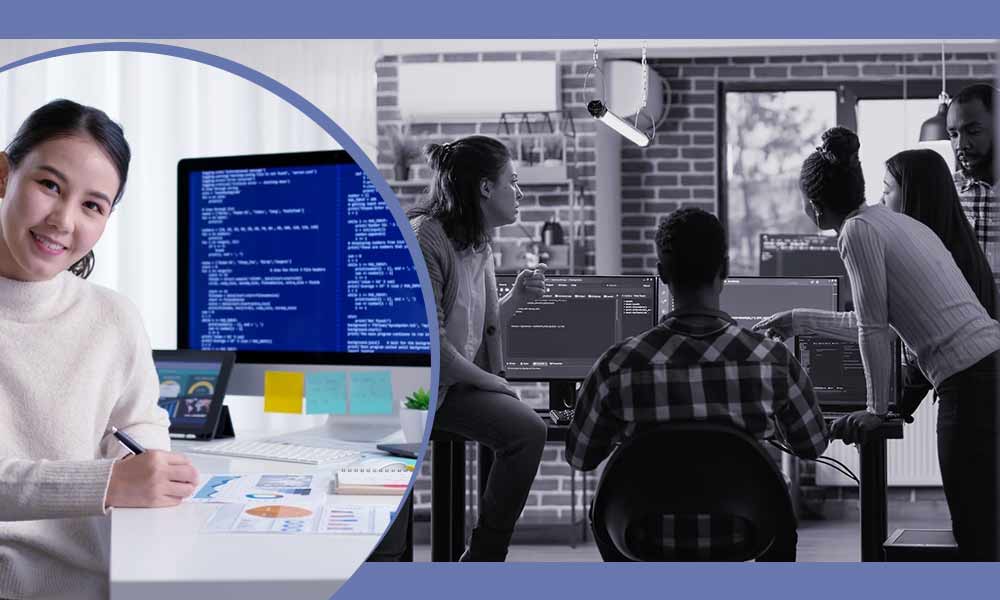 Business success nowadays is closely linked to the innovation and quality of service you can offer your target audience. In this era of competition in all business sectors, companies that want long-term success must develop solutions that can differentiate them from competitors in the online environment. And that's why more and more enterprises are turning to agencies specializing in custom software development services. Custom software is versatile and can match your customers' needs exactly. Moreover, updates can be made systematically in custom software, giving you an edge over your rivals.
Let's say, for example, that you own a shop that focuses on wholesaling garments. The interaction of the public with your website is likely the central aspect that can influence your long-term growth in profitability. Therefore, you want your site to benefit from exceptional functionality and a quality customer service system. Software solutions that match your needs can be expensive and hard to find. A solution that will give you an edge over your rivals and improve your service would be to call on an agency specializing in software custom development to create apps and plugins ideal for your use case. But you may not be convinced, so in the following article, we will look at the main advantages of custom software and list how it can be a cost-effective solution for your business.
Also Read:- Custom Software Development Services: Comprehending Their Significance and Advantages
Tailored Specifically for Your Needs
When you buy off-the-shelf software, you are most likely buying features that apply broadly to your needs without fulfilling them 100%. Every year in the United States, more than five million businesses are created, and they need a robust online presence to see progressive growth in profitability. But every business is different, and every user has unique requirements from a company, so the programs these firms turn to are designed to cater to as many people as possible. What does this mean? Paying for features, which might not be helpful, or for tools that might not benefit your use cases.
Custom software development services are a way for you to benefit from customized solutions that precisely correspond to your customers' needs. Custom software could be scalable to your workflow, implement original functions that rivals cannot incorporate, and, last but not least, be cheaper in the long run than off-the-shelf solutions. Custom software development services are inherently scalable because the company you use could change the parameters of the program or application you run depending on the number of daily interactions with the services you offer or according to your growth prospects. In short, with custom software, you only pay for what you need, which can be a great advantage from an economic point of view.
Easier to Personalize
Are you the owner of an online auto parts store and want to implement a fast customer support service where clients first communicate with a chatbot before they are redirected to a human operator? Then calling on a company specializing in custom software development services might be wise. The products or applications you access through a custom software implementation company could be tailored to your or your client's needs. A custom solution can help you stay one step ahead of your rivals, adapt to market trends before they are apparent, and give extra functionality to your services.
In addition, a custom solution could be tailored according to your staff's expertise. A program created from scratch could help eliminate repetitive tasks, resolve customer support and logistics issues, eliminate errors particular to your area of expertise, and boost your overall ROI. Last but not least, customized solutions can increase your market share. At least 71% of consumers state that they expect the shop they visit to present customized solutions for the services or products offered, and the lack of customizability in approaches can be detrimental to the overall success of your enterprise.
Enhanced Security
Calling on a company specializing in software custom development translates into enhanced customization options and better security of the services offered. Since many off-shelf software solutions implement open-sourced code, they can be easier to hack than an in-house program, which implements a more specific set of functions that can be regularly updated according to a self-imposed schedule. A software custom development company could create an app or program that implements the latest encryption elements available on the market, all to keep your customers' data safe.
Furthermore, software custom development can provide longer support windows for on-site tools. When you purchase off-shelf software, the update window for the utilized solution will depend on the company that produced it. If it goes bust, then updates will stop, and your site could become vulnerable to bad actors. If, instead, you turn to solutions created specifically for you, then the frequency of updates deployed will correlate with your success, and as long as you are in business, the services and products you offer will be safe. In short, the source code of an app created by a firm specialized in software custom development can be updated and modified by your company, giving you a level of control and customization in terms of security and features that are hard to beat.
Your Clients Deserve the Best
Why would you use the expertise of a company specialized in custom software development services? First of all, because you are the owner of a business currently enjoying strong growth, and you want to maintain the same prospects in the near future. Secondly, you want your clients to benefit from the best and most reliable services on the market. software custom development can create personalized solutions that will give you an edge over your rivals and help your site compete with players in your domain with significantly larger budgets.
Custom software is a benchmark for quality websites that want to become an authority in their specialty area. Custom software solutions can be created to fit the personalized expertise of your staff, can be easier to support long-term than off-the-shelf solutions, and, last but not least, can be simpler and easier to use, which can translate into a significant increase in productivity. Custom software solutions are harder to hack and more challenging for rivals to replicate. But above all else, they can lead to an increase in profitability that cannot be achieved with software designed to meet the needs of businesses operating in different sectors.
---
Related Post