Is Your Roku Remote Not Working? Try These Fixes to Resume Its Functioning
Updated On July 20, 2023 | by Gaurav Kumar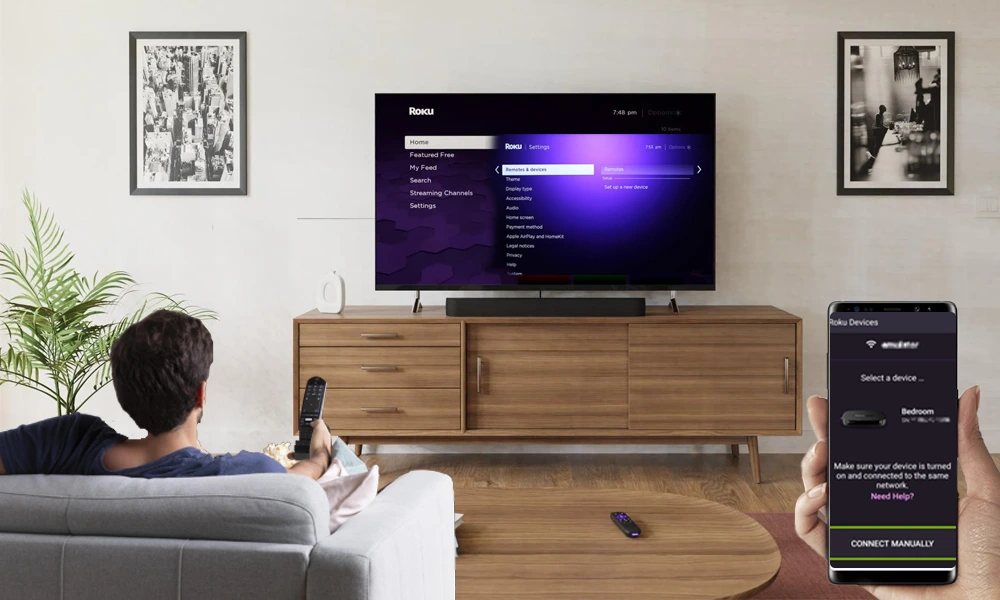 There is no doubt that Roku is the top priority for streaming our favorite content, you can simply connect them with Tv to enjoy your leisure time. But still, that doesn't mean Roku is invincible. Sometimes, you may get stuck in the middle of a show/movie/series when your Roku remote is not working. And you struggle to know the exact reason, "why my Roku remote stopped working?"
Either your Roku remote not pairing, the Roku controller not working, or there are any other internet issues. But for the internet, there are ways to fix the internet issues at your Roku Tv, these can be due to technical impairments associated with them. At times, you might consider replacement as the only solution as you may think my Roku remote won't work from now.
But replacement is the last option to go for. Before choosing that, you should apply all the possible techniques to bring it to life. You can select to reset your device or factory restart it, upgrade its software, or deploy several other fixes discussed here to revive it.
Identify Your Roku Remote Type
As we are seeking solutions, to fix the paused functioning of your Remote. It is essential to know why isn't my Roku remote working. Before looking into the executable solutions and troubleshooting tricks for your Roku Remote, let's identify your Roku Remote type. So that it becomes easier for you to implement accurate approaches.
There are two major types of remotes;
Infrared Remotes (The Standard Type): These are like regular Tv remotes. These work by firing the coded pulses to the receiver point. It uses IR (Infrared Light).
Enhanced Remotes (WIFI Enabled Type): They work when pointed in any direction, as they are Enhanced ones. They can be connected to WiFi.
To find out which is your remote type, start to investigate the back panel. If a "Pairing Button" is located at the back of your remote, it is "An Enhanced Remote." If not, you have "A Standard Remote."
Also read: Roku volume buttons not working
Fixes to Try When Your Roku Remote is Not Working
If the Roku remote doesn't work and you have identified what the type of your Roku remote is, fix it with the appropriate techniques. The first thing to do in your journey to seek, "Why is my Roku remote not working," may need to upgrade its software, address the WiFi concerns, use the HDMI extension, or use the remote app, etc.
Let's fix them with the most effective troubleshooting methods when your remote won't work.
Invigilate for Fundamental Points
If the Roku remote doesn't work, it makes you look for reasons behind it. Isn't it? Although, these might be possible due to drained batteries, physical damage, or the absence of a clear line to the receiver. Even though these are the elementary components that allow the uninterrupted functioning of the Roku Remote, when obstructed can create hassles.
Check for Roku Remote's Batteries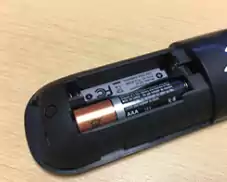 Does your Roku Remote possess removable batteries? Do you remember when you replaced them last? As your Roku remote is not working, you must implement this trick.
Firstly, check whether your device has an adequate power supply or not. It is not responding to the remote, remove the batteries and wait for one minute. After this, re-insert them back into their place.
If it is still not working, press the voice button. In case, it doesn't display the status indicator on the screens, go for replacing the batteries.
Note: If you use a Voice Roku Remote, its battery panel is not removable. Hence, you need to put the remote for charging to resume its functioning.
Ensure a Clear Line of Sight is Present
There should be an uninterrupted line so that the IR Blaster can transmit the command from the user's end. Try to clear the line of sight by removing the obstacles interfering with the transmission of the signal.
Note: If your remote is Wi-Fi enabled, there is no need to implement this.
Invigilate for Physical Damages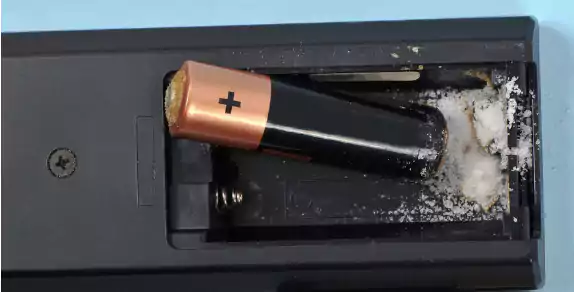 Sometimes, a few unidentified physical damages are the reason behind the whole panic. Make sure you invigilate the compartment where the batteries are inserted. Check the bottom of the compartment properly. Identify any corrosion, empty voids, or areas that are damaged. When there is physical damage, the Roku remote won't work.
Reset Your Roku Remote
When the Roku controller not working, reset its functions by giving it a reboot. You can do it manually by following this step-wise approach explained here.
Go to SETTINGS > SYTSTEM > SYSTEM SETTINGS > RESTART
This is an alternative method if you cannot locate the power supply cable on your device. You can implement the instructions discussed below based on the type of remote you carry.
Reset Standard Roku Remote
When your Roku Remote not working, choose to reset it. Follow the steps discussed below:
Step-1 Take out the batteries from your Roku Remote, and after waiting for 1-2 minutes, put them back.
Step-2 For this step, unplug the cord from your Roku device again and wait for a few seconds before putting them back.
Step-3 Replace the batteries if they are drained out or physically damaged.
Step-4 Hold the reset button until your remote is successfully re-paired to the Roku device. With this, the method is done.
Reset Enhanced Roku Remote
Reset Enhanced Roku Remote Not Working, move your fingers as instructed in the steps explained below:
Step-1 Take out all the batteries from your remote. Wait for a few seconds and then re-insert them.
Step-2 Navigate through the Roku Player and unplug the power cable. Re-insert after waiting for 5-10 seconds.
Step-2 Locate the Pairing button, press it, and hold it for 15-20 seconds. The indicator will turn green, slowly stop, and start flashing rapidly. You have managed to resume the functioning of your Remote.
Step-3 If the rapidly flashing light stops flashing at the end, that means your Roku remote not pairing. Put your remote to charge to resume its functioning.
Use HDMI Extension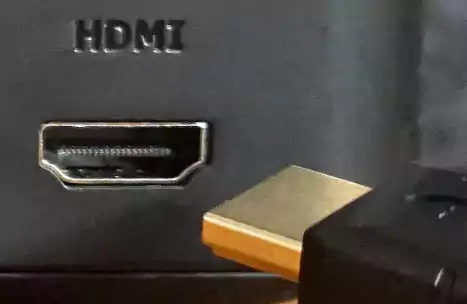 "My Roku remote won't work!" You may encounter this reaction if you use a stamping stick to watch your content. Your Roku remote doesn't work in that situation. In that case, try using an HDMI extension cable. Place it far away from your HDMI port so that it won't interfere and you don't struggle anymore.
Try to Restart Your Device
Removing and reinsertion of batteries trick explained in the fundamental approaches to fix the concerns. Still, it may not work if you own an extended Roku Remote. You need to try something that works with a remote that has non-removable batteries. Follow the instructions carefully to resolve;
Step-1 Locate the power cable at your Roku device and remove it.
Step-2 If you may have removable batteries, go for removing them too. If not, skip this step.
Step-3 Now, put it back in its place.
Step-4 Monitor the Home Screen until it finishes booting up.
Step-5 Re-insert the batteries as well, if removed. Wait for a few seconds. Check whether its functionality is restored or not.
Upgrade the Software of Your Roku Remote 
You have reached here, it means restarting your device didn't work for you. And your eyes are still aiming for more effective solutions and reasons to answer why does my Roku remote not work. But it's not your device's hardware, but the software concern.
Therefore, keep reading to upgrade the software of your Roku Remote.
Step-1 Tap on the "Home" button from your Remote.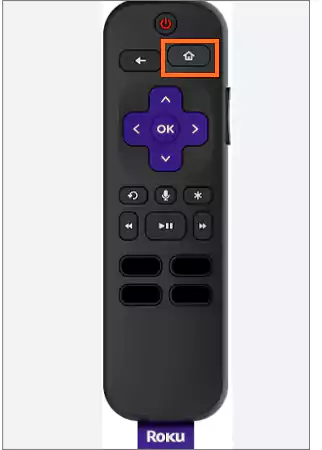 Step-2 Use navigation keys and follow along;
SETTINGS > SYSTEM > SYSTEM UPDATE
Step-3 This will display your present software and build version. It also shows you the time when it was last added to your system. Click on "Check Now," to access the updates.
Step-4 If there are any available updates, it may start updating automatically. Your system will automatically begin to reboot after the completion of this process.
Note: Make sure you don't interrupt the process in the middle may lead to improper installation of the software update.
Try to Pair Your Roku Remote
For instance, if you still face issues with your Roku Remote is not working, you should try to repair it. For this, follow the step-wise approach described here.
Step-1 If there is any power cable attached to your Roku remote, remove it. Also, if there are removable batteries, eliminate them too.
Step-2 Put the plug back into its place. Check the Home Screen and wait till the booting-up gets finished.
Step-3 Put the batteries back into their position.
Note: Don't put the battery cover back again after this step.
Step-4 Press the pairing button. For some remotes, it may be present in the battery compartment. In circumstances, where it is not in that position, you can locate it on the back panel of your remote.
Step-5 Please wait until the light starts to flash again. You can see a pairing light beside the button or at the bottom. In case it does not flash, repeat this step.
Step-6 Wait for at least 30 seconds so that your device successfully establishes a connection with it. Once accomplished, you will see the "Pairing Option" displayed on your screen.
Note: For enhanced Roku Remote users, it is necessary to ensure they have a congestion-free WiFi network for smooth execution of the fixes and seamless streaming.
Use Roku Remote App for Virtual Access
Even though your device has stopped working, there is a bypass route to access your system. It is by using the Roku Remote app. This will assist you like a virtual assistant.
Download it from the Ethernet port. Make sure your router is properly connected to a Roku device. Proceed to connect the application to the wireless connectivity further as well.
Note: Make sure the same wireless network is connected to the Roku app and the device which is in use. In case this is not possible, try to connect the Ethernet cable using the Ethernet port to the Roku models so that you can easily connect your Roku device to the respective router and then connect the app with the wireless connection.
Fix WiFi Problems Associated with It
Worried, why does my Roku remote not work? Blame your WiFi. Especially if you are using an enhanced Roku Remote, it is very sure that WiFi fluctuations, interrupted WiFi connections, or continuous connection errors can lead to a situation when your remote doesn't work. In that case, get your connections evaluated and fixed in case; such concerns come to notice.
For instance, if there are issues with the router, you must check to get it fixed to restore the functioning of your Roku Remote.
Go For a Factory Reset for Your Roku Device 
If your Roku not responding to the remote even after executing numerous techniques, it's time to factory reset your Roku device. You can also implement a shortcut by pressing the "Reset" button present on your Roku.
Do follow the stepwise instructions to factory reset it.
Note: Once the process is completed, the entire personal preferences will be erased.
Step-1 Press the Home Button.
Step-2 Select the options in this order;
Just, start with the SETTINGS > SYSTEM > ADVANCED SYSTEM SETTINGS to move to options where you can "Factory restart" your device.
Step-3 Now do follow another string of steps;
Select FACTORY RESET > FACTORY RESET EVERYTHING
Step-4 Pursue the on-screen instructions as mentioned on your screens.
A tip– If you are looking for an alternative approach to do the same, navigate to the Reset button. Press and hold it for at least 10 seconds. When the indicator light starts blinking rapidly it means the factory reset process is completed.
Get the Right Roku Remote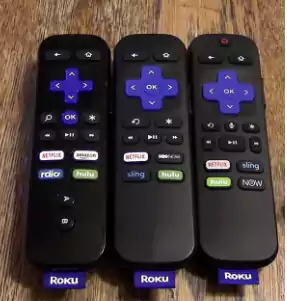 If you are concerned about why won't my Roku remote work, it might be your Remote itself that is causing all the troubles. None of the remotes costs more than a few bucks. There are three different remotes, you can choose to buy for replacing your old ones;
Roku Simple Remote
Roku Voice Remote
Roku Voice Remote Pro
Check Roku's official website to get accurate insights about the features of all types of remotes. You can evaluate the compatibility of the Roku remote with your device and get the right one for you.
How to Troubleshoot Roku Remote?
Do you also get caught in a situation where you ponder about "My Roku remote is not working?" and seek precise solutions? You can troubleshoot your remote with the fixes explained above.
If you prefer to use a Firestick and have missed its update, update it now. Because sometimes it causes congestion. Firestick and router troubles can hinder the functioning of the Roku remote leading to troubles. You can implement it when your Roku not responding to the remote.
I hope this helped you resume your entertainment time! Have fun!
Also Read: How to Watch Local TV Channels on Roku for Free [Working]
FAQs
Q. What to Do When My Roku Remote Not Working with New Batteries?
You want to know why my Roku remote not working with new batteries. Although you need to figure out the specific reason behind this, which could be;
Using batteries not supported by your remote
Unsuccessful connection, find it by pressing the voice button. Look for the status indicator.
If it doesn't work, replace the batteries again. Also, try to restart your device if your Roku remote doesn't work.
Q. What Type of Batteries Does the Roku Remote Use?
The battery compartment present inside the Roku Remote helps determine what type of battery is required. Usually, AA or AAA batteries are compatible with the Roku Remote. For cases when Roku Remote won't work try replacing the batteries with new ones.
Q. Should I Try to Update My Roku Remote?
Surely you can go for upgrading your Roku Remote if you want to utilize the advanced features. Sometimes, the Roku remote won't work when its software is not up-to-date.
Q. How Can I Purchase a Replacement Remote?
You may need a replacement remote if your current Roku remote doesn't work. Even though, you have tried all the methods to put it back to its functionality or maybe it's been years since you are using it, it might not work.
But, you can get the replacement remote at Walmart or Target to carry them instantly. Besides this, you can also choose to order them online from Roku's website or Amazon. Make sure you purchase OEM, i.e. authentic ones to deploy them for a long time.
Q. Is It Possible My Remote is Under Warranty Period?
Yes, it might be possible. Check your purchase date if one year from the date of purchase is not completed then it is under warranty period. You can choose to claim your warranty for the Roku remote by applying at Roku's website.
Sources:
---
Related Post