When is It Time to Rebrand Your Business?
Updated On June 20, 2022 | by Alex Jones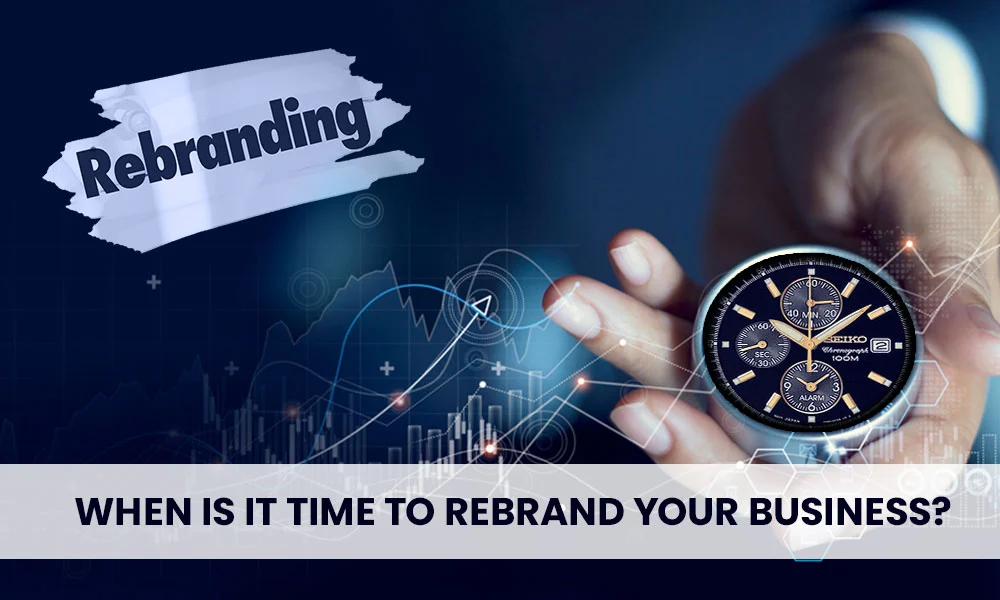 Are you debating whether or not it's time to rebrand your company?
Need assistance determining whether this is the right decision?
Changing your business's name is not something you should decide on a whim. Before you proceed, you should think about it and ensure that it is the best long-term move for your company.
Before diving headfirst into rebranding, consider the following factors and ask yourself the following questions.
Does Your Brand Name No Longer Reflect Your Brand Vision?
What you thought was a great name for your brand ten years ago doesn't fit it anymore.
The original significance of a name can occasionally shift depending on the cultural setting in which it is used. Sometimes the name just doesn't feel right for the next iteration of the brand when you think about it.
Your brand's story begins with a strong name.
When you rebrand, you must keep your prospects updated in the process.
You must send an email to your email subscribers and everyone on your email list in order to share these details.
If you do not have an email list, here is an incredible way where you use an email lookup service to find out the email address format of any individual dwelling on this planet.
Pro Tip – Email Lookup Process
The process of looking up an email address requires the use of sophisticated tools such as GetEmail.io, which rely on artificial intelligence to determine the appropriate email format for each of your prospects.
Try it out with the free version and see for yourself.
Let us now return to the main topic.
Have You Undergone a Merger?
You should rebrand if your company recently underwent a merger or acquisition or is expected to do so in the near future.
You might require a more expansive and distinct identity that is suitable for your expanded capabilities or target audience. In some cases, this may necessitate a completely new brand name.
Make sure to keep your new audience in mind. The impact that the change will have on the buyer's feelings and perceptions of the new brand should be taken into consideration when deciding whether or not to rebrand the company. 
Read This Also: Keeping Up with the Tech Revolution: 8 Tools Every Business Needs
Is Your Visual Brand Outdated?
When you mention your brand, do you experience any feelings of embarrassment? Or are you hesitant to hand out your card for fear of what others will think?
Are you concerned or embarrassed by the fact that your presentation and marketing materials are not up to par?
In that case, it is possible that you are ready for a rebranding so that you can be proud of your company when you talk about it to others and so that you can share it with them.
A book is judged by its cover, after all. This also applies to branding materials.  
Not every brand embarrassment warrants a full-scale rebranding effort. It is possible that your company's visual and verbal identities just need to be modernized a little bit.
This could be the way your product looks, how it is built, where it has been put, or how your value proposition ranks among all the other products on the market.
A visual revitalization that stands out significantly from the competition is one way to capture the attention of potential new customers for an extended period of time, giving them time to consider your value proposition.
Concluding Thoughts
I'm curious to hear your thoughts on whether or not you believe it's time to rebrand your company.
Regardless of the reasons behind your company's consideration of rebranding, the process must be carried out appropriately.
Keep in mind that few investments can have such a long-term impact on your business as building a strong brand.
And most importantly, do not pass up the chance to learn more about your target audience and to take a step back to examine your company's goals and mission.
Related Post