Make Videos for Your Brand Easily Using This Video Editor
Updated On May 27, 2023 | by Ankit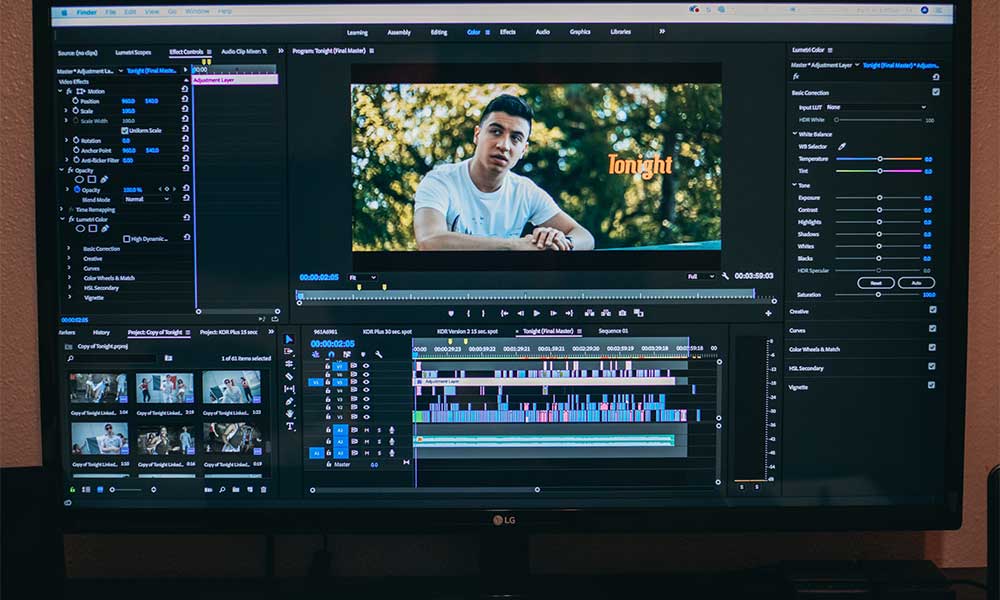 Nowadays, it has become very important for businesses to create videos, and the ones not doing this are losing out on a huge amount of money. These are times when brands can win the entire web-based marketplace by creating top-quality videos for their marketing campaigns.
That being said, it is not enough for brands to make just about any kind of video. Ensure that the message delivered through a video directly relates to the audience. Only then will it bring sales.
When it comes to creating top-quality videos easily, you cannot do it all alone, especially if you are an amateur. You will have to use a video editor for this job if you really want your marketing videos to look beautiful and professional.
Read This Also: Best Quality Sound Effects for Prank Videos in 2022
A few popular video editors that can help you pave the way to success with proper video creation and editing are as follows:
1. VideoPad
Speaking of the free online video editing tools available in the market, there can be nothing more beneficial than VideoPad. It is the perfect video editor you can use if you are looking to create top-quality visuals without spending a huge amount of money and time.
It comes with the simplest and the easiest to learn functionalities like sound and video effects library and 3D video editing. Thus, with VideoPad, the users get the option of trying out varied styles and compositions.
Also Read:- CapCut Free Online Video Editor Tool: Best Guide for All Startups
Users can easily edit their videos using overlays, special effects, transitions, and texts, along with sound effects and color adjustments. Next, they can export their finished videos to Facebook, YouTube, and Google Drive easily and quickly.
It is one of the best video editing tools for beginners in the field, with options of fine-tuning colors, adding light effects, and overlaying images and text.
2. HitFilm Express
For those who do not possess a lot of experience in video editing, this is one tool that can prove highly advantageous. HitFilm Express- the name might appear a bit advanced, but the tool is absolutely user-friendly.
Initially, you might have problems using the editor, but slowly and steadily, it will offer you the best comfort in editing your videos. It comes loaded with several animation tools letting the users create and even edit video and audio transitions without creating composite shots. This feature comes as a major time-saver while editing.
This professional-grade video editor also features color pickers, cropping tools, and motion tracking. It even comes with an automatic stabilizer that smoothens shaky footage. The different transition options available with this video editor, like dissolve, zoom, and push, make the video editing process easier.
3. InVideo
This online video editor comes with a super intuitive and simple interface which means you can learn to use it very easily. It even comes with a selection of tutorials making the tool easier to learn and more accessible.
It boasts of a suite of stock music, images, and videos certified for use in almost any footage you edit using the tool. Thus, it gives users the scope of offering a polished and professional appearance to their marketing videos.
Top-quality trim functionalities help users in precise and fast video editing, while features like speed optimization let the users continue with their editing while importing new content at the same time.
Also, you can share your completed videos easily with fast export to Facebook, Instagram, and YouTube. There is support available for different video formats.
4. DaVinci Resolve
If you are on the lookout for an online video editor that offers professional 8K editing options, then DaVinci Resolve is the right option for you. Not only this, but the editor also features visual effects, color correction, and audio post-production attributes that can help users make the most professional edits without spending much time. If you want to make content for your social media like Instagram or Facebook, then video content will surely help you to increase your reach and followers, you can get likes on Instagram by taking a look at these amazing tips.
The editor makes way for both online and offline video editing. The high-performing playback engine of this tool helps save the time that goes into trimming and editing videos.
Editing options are available for even the processor-intensive file formats such as RAW and H.264. The complicated features of this video editor might be a little extensive for beginners into editing. Still, you always have the option of going for the free version as a beginner.
There's a dual timeline available for quick cutting, trimming, and navigation. And then there is even a trim interface giving users the scope of editing their videos by considering the minutest of details.
5. VSDC
This video editing tool comes with chroma key functionality and a mask tool to produce green screen visual effects. Robust post-product filters and effects, video stabilization; 3D diagram templates; direct social media posting, and slideshow capabilities are features that make this tool absolutely stunning.
Other important features available with VSDC include transitional effects, color-correction tools, and easy-to-use filters to give videos a professional appearance. The mask tools are available for blurring, highlighting, and hiding specific elements.
6. Shotcut
This cross-platform, open-source video editing tool features tutorials to make the learning curve easier for the users. The tool supports varied video formats and is thus considered one of the best video editing tools available in the market. If you want to make video content for Facebook and you do not have any account then you can always create a new Facebook account easily by taking a look at these steps.
The best thing about Shotcut is it offers extensive audio editing features making it perfectly suited for videos where audio plays an important role. The tool features highly advanced sound effects such as treble and bass, balance, and compressor.
7. Blender
This is yet another highly effective and beneficial video editing tool with features to model and render top-quality 3D animations. This tool is a collaborative creation of developers worldwide and is thus available with different features to simplify the editing procedure.
This highly functional video editing tool can handle the most complicated edits, such as video masking. It is a flexible editing tool for both experienced and novice users with excellent editing options for advanced projects.
Final Thoughts
So, now that you have an idea of making videos for your brand easily with a video editor of your choice, the process of making videos will hopefully get less complicated for you. While all the different editors come with their benefits and features, InVideo rules the scene.
Related Post