CapCut Free Online Video Editor Tool: Best Guide for All Startups
Updated On July 31, 2023 | by James Wilson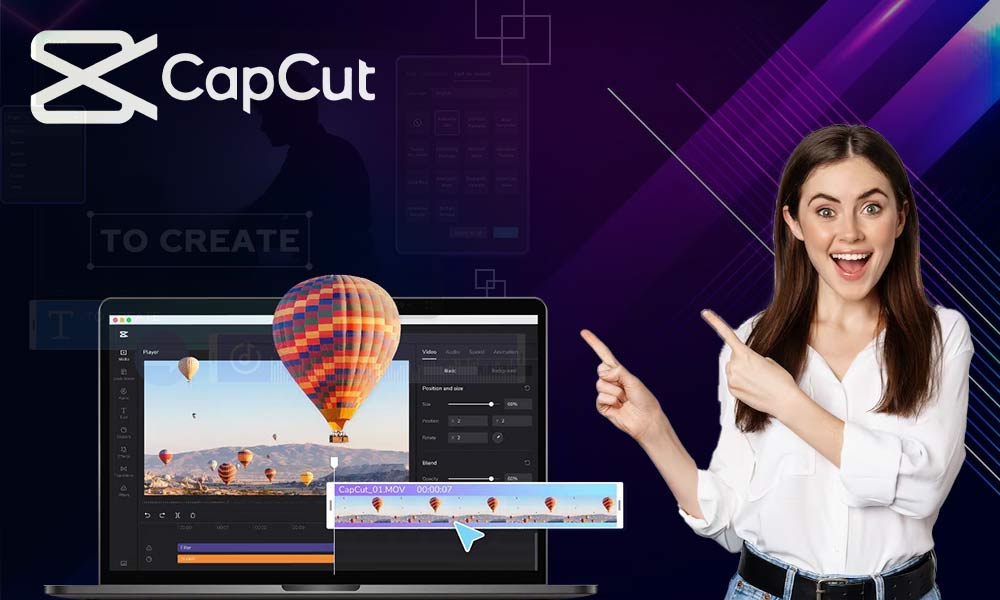 Startups are small business owners, who are willing to build and give all it takes to ensure their businesses thrive and succeed.
CapCut is a priceless and highly comprehensive online video editing tool that can be used by new ventures to create unique and compelling advert posts for their business visibility, growth, and development.
Introducing CapCut online Video editor tool
CapCut is a video editor online free tool that allows ventures to edit their online videos with a high level of precision and accuracy. It offers them unique effects and filters that will make their business thrive and grow within the shortest possible time. The templates, effects, and tools provided by CapCut can help businesses to create visually amazing and professional-looking videos that will grab the attention of potential customers and increase brand awareness.
They can utilize the amazing features offered to create videos and showcase their online products or services. With the text overlay and text template features, they can add informative and promotional messaging to their videos in order to call the audience's attention to their brand, products, or services. Businesses can also use the music and sound effects library that creates an immersive and engaging video that showcases their brand identity.
Key Features of CapCut Online Video Editor Tool
The major features of the Online Editor Tool include:
Video Resizing 
The resize feature is a highly beneficial tool for business owners and users who are looking to optimize their content for various platforms and devices. In this social media space, it is crucial for business owners to have their content available online, and the content should be easy to view across numerous social media devices and platforms. This tool allows ventures to easily adjust their content to the individual requirements of each platform.
Making a video that is easier to watch on mobile devices is one of the resize major functions. It is crucial for them to create videos that are optimized for mobile viewing which will allow more people to access the content through their smartphones. With the video resize feature, ventures can easily adjust their content to fit the visual requirements of a mobile device, ensuring that their content is easily viewable and accessible to mobile users.
Background Removal 
video background remover feature is a beneficial tool for businesses that are looking to create professional-looking and attention-grabbing content. With this background remover feature, startups can easily remove the background from their videos and replace it with their unique branded backgrounds, logos, or other relevant images that support the message being conveyed.
background removal feature can be used to remove any distracting background elements and replace them with images or footage that showcase the product in a more appealing way to users. This helps to carry the customers along and ensure that the focus remains on the product and its features, leading to increased interest and potential sales.
Text to Speech
Text to Speech feature is an effective tool that allows them to add high-quality speech to their videos without recording it themselves. This feature allows users to select from various voices and languages to bring their video content to life.
The Text to Speech feature is also user-friendly and customizable, allowing businesses to adjust the speed and tone of their speech to fit the audience's needs. This feature is also perfect for those who want to create videos in multiple languages, as it provides accurate translations that can be easily added to the video.
Additional Features of CapCut Online Video Editor Tool for Startups
It has a number of irresistible offers that can improve their business.
Other additional features that it can offer startups include:
Effects and Filters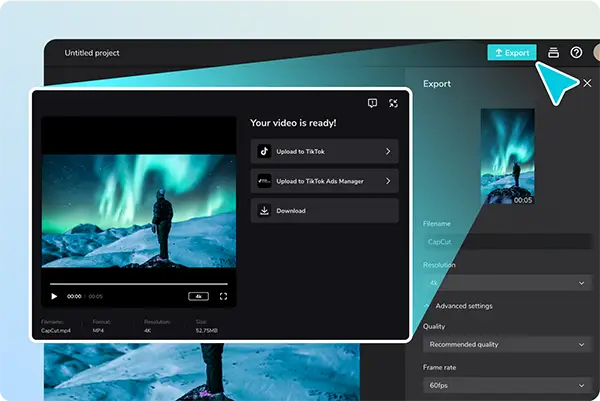 CapCut is a powerful web-based editing platform that offers them a lot of amazing effects and filters to enhance their content. With it, businesses can easily add creative effects to their videos, such as glitch, neon, and retro. The effects and filter features also provide them with a variety of ways to adjust the color and tone of their footage, allowing them to achieve the desired attitude and style.
These effects and filters are easy to apply and customize, enabling startups to create professional-looking videos with just a few clicks. The effects and filters can help you produce outstanding content whether you are a professional or hobbyist video editor.
Music And Sound Effects
Its library of music and sound effects feature is an exceptional tool that ventures can use to create distinctive and appealing content. If this feature is creatively integrated into your online content, rest assured that you will have great success with a higher number of views and patronages by customers.
you can choose from a vast library of free music tracks and sound effects that can be added to your videos to provide an appealing and engaging experience for your users. This feature is very important for startups who are willing and ready to go the extra mile to create high-quality videos with professional soundtracks without the need for expensive audio editing software.
Text Overlay and Templates
Text Overlay and Template features can be used by ventures to boost their user's expectations. This outstanding feature of text overlay and text templates will afford businesses the ability to integrate different templates, text, and captions into their online videos effortlessly.
With various fonts and styles, they can customize their text overlays to match the tone and aesthetic of their business videos. It offers pre-designed templates for different types of videos, such as promotional clips, vlogs, and social media posts, making it easier for them to create professional-looking and engaging video content.
Now that you're familiar with the features of free online editors and how crucial they are to your business growth as a startup, let's learn how to put the features to use.
How to Create Startup Video on CapCut Free Online Video Editor
Follow the instructions below to create your startup videos using the CapCut editor app:
Visit the Website 
The first step to take is to visit the official website, register, and define your needs.
Insert Templates
Select from the multiple templates available for your content or start yours from scratch.
Upload files
You can upload your Media files from your computer, Dropbox, Google Drive, Myspace, or by QR code.
Create your videos
You can drag and drop media files to the tool's template of CapCut. In creating a video as a startup, you need to trim, crop, reverse, merge, or mirror clip your media files for precision and accuracy.
You can also apply texts, audio, stickers, transitions, effects, and filters to your media files. Resizing your video, removing the background, and adding a caption can also be done.
Export and Share
After creating and editing your online video, where necessary, you may want to export and share that with your social media platforms, team members, or colleagues. To do this, you need to Customize the file name and resolution by clicking the 'Advanced Setting' option to adjust its quality, format, and frame time.
Download and Share 
The last step is to strike the 'Export' button to download your video and share it to all your social media platforms, such as; YouTube, Facebook, TikTok, Instagram, Twitter, etc.
Conclusion
CapCut Online video editor is a free tool available for Startups and everyone who wants to create outstanding online business content anywhere and at any time. It is a simple editor with high efficiency to make a unique and compelling film. You should explore all its features to make unique and exceptional videos for your business growth on all your social media platforms.
---
Related Post