Skype Conference Call: Don't Let Your Productivity Doom
Updated On December 26, 2022 | by Ankit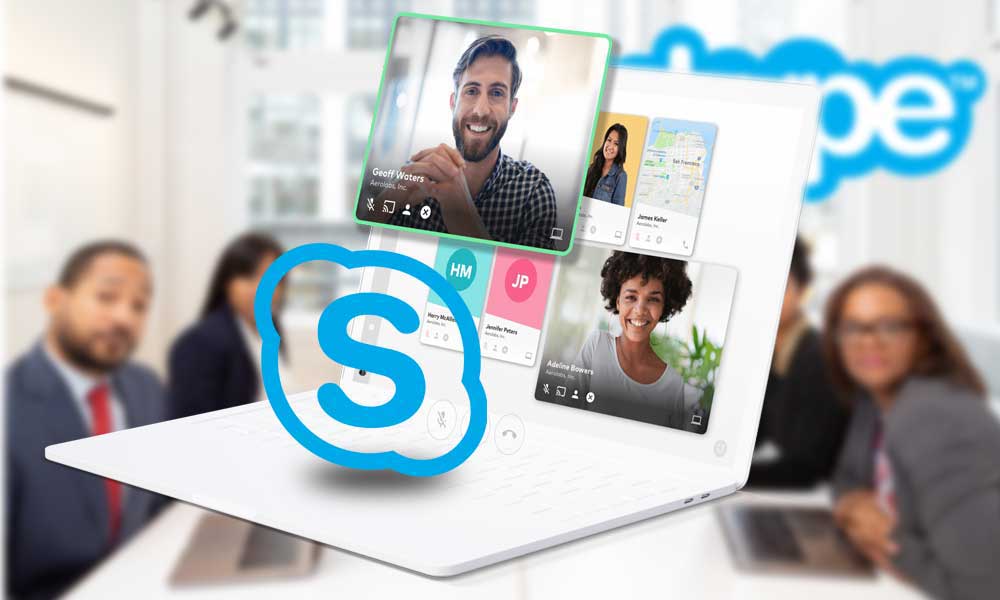 Skype is a decent software that enables users to video, audio, and group calls. Also, it allows users to send instant messages and files for better communication. It is a popular tool among users for the individual as well as for business purposes. This popular free tool takes virtual communication to a new level due to its effortless accessibility. It turns out to be a great way of communication amidst the pandemic Corona outbreak, where people are bound to work from home. You can use Skype on whatever works best for you – on your mobile, computer, or tablet.
Skype comes in free and subscription packages. Here in this blog, we will describe how to make conference calls on Skype for business and personal uses as well as covering certain aspects of Skype that are not known so far.
Conference Call on Skype
A Skype conference call is a meeting where people connect with each other using voice or video. Making conference calls on Skype is a simple and plain process; it doesn't need any extra software to start calling. If you have Skype installed on your Windows PC or Mac, the conference call feature comes inbuilt in the tool. Skype supports every device whether it's Mac, Windows, or Android. To make a conference call, other participants (Recipient) don't require the same device; they can join using the mobile devices.
Who Can Participate
Any user who is registered with Skype can participate in a group call. All you need to get the invitation from the host and you can join by accepting the invitation. Skype conference calls can be audio, video, or a mix of both, depending on the devices. You can make a call with 50 participants in the audio conference, and the Skype group video call limit depends on the service you are using (paid or free).
Bandwidth Requirements for Making Skype Video Call
To make a conf call on Skype, you need a high-speed internet connection for high-quality video. A minimum of 1 MBPS plan would be suitable for each participant to make disturbance-free calling.
Here Is How You Install Skype On Your Device:
First download Skype from your Skype official website: https://www.skype.com/
Next, choose the platform you want to use:
Scroll down to, get Skype for other platforms like Alexa or Xbox
After downloading you need to follow the on-screen instructions for installation.
Skype on the Web: Needs no installation:
There is one more way to use Skype and that is through the web.
For this just go to https://www.skype.com/en/features/skype-web/ and click on "Chat Now"
Log in using your Microsoft account email address and password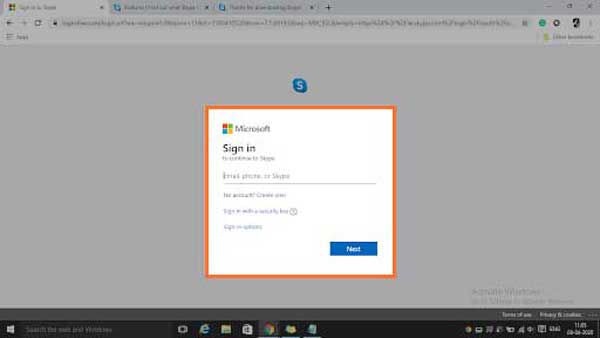 Once you are signed in, you will be redirected to your Skype web account.
Click on "Start Conversation" to begin the call, chat or video calling.
Important Note: Before making the call, make sure you have added the participants in your contact list. In case, other people don't have Skype installed in their device, they can connect with the web application. Moreover, if people don't have Skype you can call on their mobile phone.
How to Set-up Skype Conference Call on Various Platforms
Set-up a Skype Conference Call with Skype Users
Open the Skype application on your device and click on the "Group" placed above of contacts.
Click and add the contacts you want to call.
Now click the "Call group" button to start it.
Set-up a Skype Conference Call with Not Skype Users
First of all, open the Skype go to Group icon
Now click the "+" option and enter the number you want to call
Click "Call group" and start the conference call.
Set-up a Skype Conference Call on Mac Device
Open the Skype on your Mac and go to the "Chats" option
Click on the arrow which is next to "New Chat". Click "New Group Chat."
Type the name of the group and now click the blue arrow icon.
Now find the participants to add to your group call by typing their name in the search bar
In case you have Skype credit, you are privileged to find the person's phone number.
After adding all the participants to group call, press the blue "Done" option
Now start the call, if you want to do an audio call click on the phone icon and for video call click on the video camera icon.
Add More People to the Conference Call
In case, the need arises to add one or more participant in conference call, add them by using underneath step:
In the conversation window, in the Participants section, click on Invite More People.
Pick contact which you want to add from the list, and then click OK.
How Do I Schedule A Call On Skype?
Call scheduling in Skype is one of the convenient features that allows setting a reminder for calling with companions. You don't need to find the calendar to schedule the call as an invitation and reminder features are built-in Skype.
To schedule a call:
Login into Skype with id and password.
Go to your chats.
Click the call button
Form the Schedule call window, give your call a name, select a date and time, and set a reminder for it.
Now click on Send and the call reminder will be sent to your chat
What is Meet Now?
Meet now is a service of Skype which allows users to make a call without an application or account. It allows you to directly send the link to the Participants and they can join the call.
Start a Group Call on Skype Meet Now
First, open the Skype website and generate a link by clicking on Create a free meeting
Now Click on Share invite.
You can directly copy the link or share it in your email message.
You can choose whether you want audio and video call
Now click on Start Call.
To end the call you can click the red End Call button.
---
Related Post