10 Ways to Make Loads of Money With Data
Updated On January 25, 2023 | by Ankit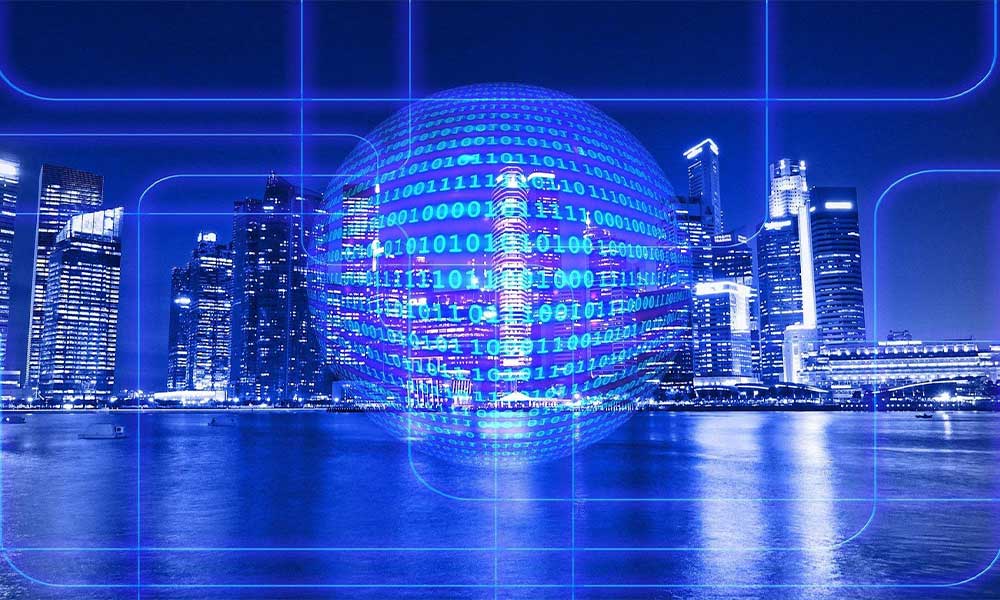 What are some sure-enough methods to make money and become financially well-off? Statistics reveal that average Americans made just over $50,000 in 2019! As millions were rendered unemployed by the coronavirus pandemic, people are now asking about excellent money-making opportunities fervently. So, The Future of Jobs Report has suggested that the most in-demand careers in the United States involve "data" and its manipulation for business benefits. While 80% of organizations should adopt big data technologies by 2025, analytics has become a considerable profession for insightful employees. Getting a degree in this growing vocation can help you become economically successful after graduation.
Also Read: How to Get Started Managing Your Data Center
Getting Rich with Your Analytical Know-How
It's estimated that data-related jobs shall increase by 12% this decade, thereby creating 500,000+ careers for potential candidates. Interestingly, the world suffers from a deficiency of professionals qualified for these occupations. Therefore, improving your analytical capabilities can ensure handsome remuneration in the future. In today's world, Big Data experts help businesses bolster their decision-making procedures, create better products/services, and watch out for the latest market trends. However, studies show that 81% of analytical vocations are available to experienced degree-holders. So, you can't generate revenue with data without formal education. Now, how can data science help individuals increase their wealth?
1. Governing the Information
Modern-day organizations collect marketing information excessively. So, you help them maintain this knowledge effectively by serving as a CDO (Chief Data Officer). A CDO ensures that all departments use relevant information to perform better. Your duties will include tracking/storing this data while establishing policies/procedures for information management that align with the company's objectives. Following the chief data officer career path will enable you to make almost $135,000 on average. That's how you help companies manage and govern massive volumes of data to begin their data-driven strategies. This career will grow in demand after the pandemic's over.
2. Helping Machines Learn
The fields of automation, Artificial Intelligence, and machine learning have become increasingly popular as they minimize human errors and perform functions efficiently. When data scientists build models for their companies, machine learning engineers transform them into applicable codes. Employees then use these codes in production. These engineers make over $110,000 yearly and create algorithms that help machines handle complex functions independently with minimal human supervision.
3. Building/Maintaining Databases
Today, companies collect information from consumers excessively and require experts to manage their complex databases. So, you can help companies generate and maintain these databases whereas designing the structures of complicated frameworks. Called data architects, these professionals can make over $120,000 annually by allowing workers to access information effectively. You must have mathematical expertise to pursue this career, along with some foundational database capabilities.
4. Optimizing Analytical Procedures
These experts – called data engineers – are tasked with boosting the efficacy of data collection and evaluation procedures. This field constitutes a challenging yet rewarding vocation where you make over $100,000 annually. The job involves collecting raw data and converting it into useful information to be evaluated correctly by business analysts. You utilize your expertise to make this data accessible to your employers so it may help them bolster their decision-making capabilities.
5. Advising on Data
Companies require analytics consultants to provide accurate insights into their business strategies for improved profitability. Instead of serving as in-house specialists, these professionals work for several companies at the same time. Earning almost $80,000 annually, these consultants offer their counsel regarding the organization's data utilization. In the post-COVID age, this career enables experts to provide their services remotely. Therefore, this methods lets you make money flexibly.
6. Conducting Data Evaluations
Statistics show that many organizations support their business decisions by collecting/assessing the data gathered from consumers. The advent of DDDM (data-driven decision-making) has helped our companies become more profitable and prevent commercial downfalls. So, you must use your data-related expertise to conduct these operations by becoming a data analyst. Earning over $60,000 on average, these professionals ensure that accurate information's available for making improved decisions. Moreover, they handle data reporting/analyzing responsibilities. You can apply for jobs that demand data analysts in organizations with a degree in any analytics-related subject.
7. Maintaining the Integrity of Data
Even the institution of journalism relies upon collecting and evaluating big data to enhance reports' readability and authenticity. Earning 60-80 thousand annually, these professionals gather the crucial information, filter the useful portions, and simplify it for laypeople's understanding. So, you can apply for this career after obtaining a degree in journalism while being proficient in SQL and Python. Many famous data journalists are merging these two crucial job roles in the 21st-century industry.
8. Improving Marketing Strategies
In the past, companies used to establish their marketing campaigns on intuition. However, business owners abandoned this practice when data-driven decision-making was introduced. Now, marketing analysts make 50-60 thousand on average by leveraging their data-crunching skills to bolster their employer's marketing-related endeavors. From predicting outcomes to streamlining every process, marketing analysts improve an organization's campaigning by utilizing their data-driven expertise.
9. Solving Problems in IT
Becoming a systems analyst will help you resolve IT-related issues and ascertain that IT operations are being carried out smoothly. Systems analysts must have the necessary technical expertise for handling this position. Making almost $70,000 on average every year, these professionals use many tools to test software applications utilized by their employers. This career creates many new opportunities for youngsters and professionals who wish to advance their careers for a better future.
10. Creating Actionable Strategies
You can leverage your data-dependant expertise to become a Business Intelligence analyst as well. These professionals help businesses establish actionable strategies based on accurate and refined information. With a yearly income of $70,000 on average, BI analysts identify threats to their employers along with identifying potential opportunities. This career requires candidates to possess technical expertise. Some analysts also pursue an MBA to align their data-driven proficiency with some business know-how. It makes them more lucrative for companies searching for strategic analysis from a commercial perspective. That's the pathway we recommend to our recent students.
Conclusion
You can choose several careers within the analytical industry while acquiring vocations with impressive returns. From federal agencies to small-sized companies, every organization wishes to employ the services of Big Data specialists to make better decisions. It means there are many ways of getting "filthy rich" for degree-holders in data science. You can find different employment opportunities in the analytical industry. Thus, these jobs enable you to become financially prosperous by collecting and evaluating data, helping companies visualize information, storing big data effectively for their employers, or aligning information with marketing strategies. Make sure that you implement computer security policy to protect your data. 
Related Post