A Beginner's Guide to SEO for Divorce Lawyers
Updated On November 7, 2023 | by Kamal
Although there has been a debate for a long time about whether it is ethical for law firms to market their services, they, like any business, need to drive clients to their business. Unlike many businesses where you can make promises, it is tough to make guarantees in the legal field.
Even with these concerns marketing law firms can be costly if you opt to market through platforms like social media and Paid Per Click advertisements. But even if such ads are expensive, the question is, are they effective? Do they ensure the potential client understands the full scope of their legal problem?
Most of the time, it can be a hit-or-miss marketing approach with such strategies. As a result, many law firms opt to use SEO as their primary strategy to educate people and market their products indirectly, removing this marketing gray area to a large extent.
But as you would imagine, the law is an umbrella term with many facets underneath it.
Also Read: Need a Family Law Lawyer? Here's What to Look For
What is SEO?
For those wondering what is SEO writing? SEO (Search Engine Optimization) is the strategy you use to get better visibility on Google and other search engines. It is a way to rank relevant Keyword phrases in your niche.
However, lawyers and divorce lawyers may need to implement a local SEO strategy to capture the local market better.
Now that you understand what SEO is and its importance, how can you capitalize on this and ensure you rank better?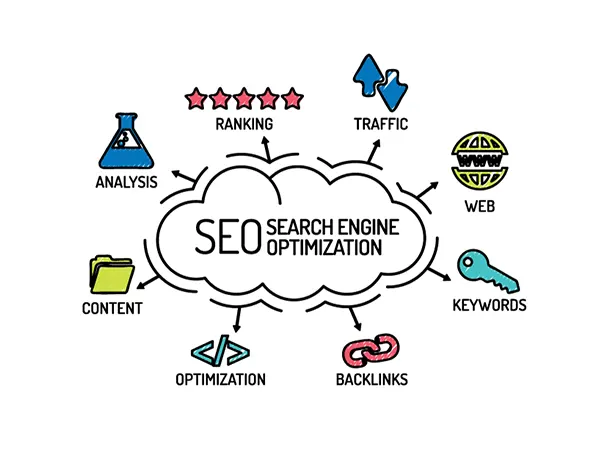 Key Part of an SEO Campaign 
The SEO strategies are also extremely important for the marketing of Dirvorse Lawers. Legal family issues are susceptible; many people are too embarrassed or do not want to open up about divorce with strangers.
In the end, many people opt to ask a friend or a family member for advice instead of searching for an attorney online; this makes SEO for divorce lawyers much more complex. But with the right SEO strategy and informative content, your law firm could be better placed to bring in more clients.
Here are the 5 most essential parts of an SEO campaign to remember.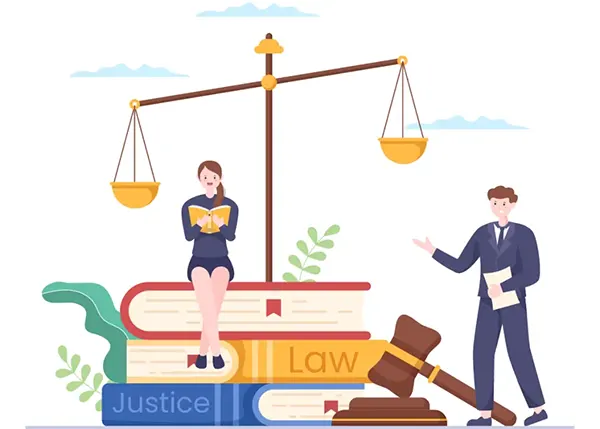 What is Local SEO?
Local SEO is mainly related to your geolocation. For example, if your law firm is based in California, and someone searches "Divorce lawyers in California", or "Best Divorce lawyers in California", you will naturally pop on the list.
As the term suggests, local SEO is a way to gain visibility and ranking in your Geolocation. As a divorce lawyer, finding clients in your vicinity makes sense as it is convenient for the client, and you better understand the law of the area.
So make sure to mention your practice area in most articles, by doing this the algorithm of Google is more likely to put your law firm in the searches of potential clients in your area.
Also Read: What is the Difference Between a Lawyer and a Paralegal?
Create a Good and Compelling Website
Any business needs an excellent website to drive traffic, this is very significant because first impressions matter for any business. You need to create an easy-to-use page that anyone can quickly navigate.
Furthermore, you want the page to look inviting and hospitable to make the potential clients feel at ease.
Therefore, check your on-page content, images, and videos to make sure that they reflect your values both as an individual and as a law firm.
You can also add staff profiles to your website for potential clients to familiarize themselves with the people who will work on their cases. Such a move will help your website and firm connect with the client deeper.
Do Your Keyword Research
Research is a sensitive area that can be the difference between your rank rising or plummeting. The most important thing to look for when looking for keywords is finding phrases with a high search volume and minimal competition.
However, it is significant to point out that most high-volume Keywords have a high competition and would be very difficult to rank in the law field.
Therefore, you can start with long tale keywords with less competition and fewer volumes, rank for those, and implement more complex keywords as you gain authority.
Good and Well Research Content
Most people will Google a legal question and not necessarily a particular law firm. They would like to be educated on the matter and better understand their case, making good content a considerable driving force in SEO for divorce lawyers.
This is your opportunity to showcase your skill by answering such questions and, in essence, market your prowess and experience. By answering the questions precisely through your content, you give the reader the notion that you understand the topic and are better placed to handle the legal problem.
They are more likely to reach out to you instead of a legal firm that does not use its blogs to educate the readers and solely for marketing purposes.
Building Backlinks
One of the most challenging things is to build backlinks because they require time and patience. Backlinks are links from other sites to your website. They help you build authority in Google's eyes, as the more links you receive, the more Google perceives you as an authority in the field.
You are better placed to get backlinks as you answer frequently asked questions by having good content.
However, you may need to do guest post outreach campaigns to help you gain more links. But before the outreach, you can create social media pages that link back to your website, register in legal directories, and submit your company to Google My Business to jumpstart the Backlinking process.
Some effective strategies include:
Outreach to other legal websites
Creating shareable content
Engaging with online legal communities
Use directories and listings
Also Read: How to Hire a Providence Medical Malpractice Lawyer
Technical SEO 
Technical SEO can immensely impact your website's performance on Google. Technical SEO includes server setup, site architecture, and more, it optimizes the technical aspects of the site and how Google crawls and interprets your website.
This plays an important role in ranking, the experience it delivers to the users, and much more. Increase the client experience to rank higher like page speed, title tags, search terms, and layout.
Creating a Website 
There are several things you need to consider while making a website. Firstly decide on the right color palette and theme for the website, a law firm website should not be pink with flowers all around. It should look simple and professional, which will give the client confidence to reach out to you.
The site should be mobile-friendly plus the interface of the website should be simple to use and navigate.
Conclusion 
Finally, you will need a proper analysis tool once everything is set. This way, you can track your wins, know what you need to change, and most importantly, study your growth. SEO can be a long and challenging process, but in the end, it can lead to consistent, inexpensive, and quality leads.
Also Read: 6 Ways Advanced Marketing Software Helps Law Firms Grow
FAQs
Q. Does SEO work for Lawyers? 
Ans. Yes! SEO works for everyone, but only if it's done right. You need to understand the algorithm of Google for better ranking. 
Q. Why do law firms need SEO?
Ans. SEO is extremely important for any and every kind of business, you would want your law firm to appear at the very top of the search results whenever someone searches for something related. This will increase the visibility of your business and boost it in no time. 
Q. How can I improve the visibility of my website?
Ans. SEO plays a big part in improving your site's visibility. Prioritizing long tail keywords with high volume but low competition, and increasing user experience like a simple and easy-to-locate website interface, high speed, etc., will help you achieve a higher rank. 
---
Related Post