Everything You Need to Know About Marketplace Mobile App Development
Updated On October 17, 2023 | by James Wilson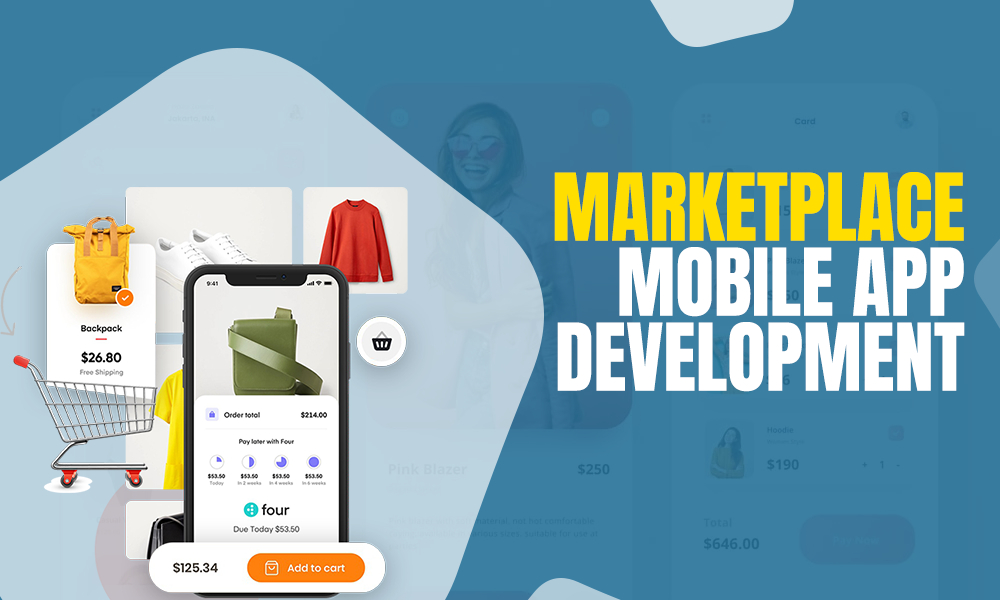 Mobile app development is a multi-faceted project that requires a lot of expertise, time, and money. This article provides an overview of the process and what you should know before getting started.
Marketplace mobile app development is an exciting field with endless possibilities. With everything turning digital, there has been a rise in websites and applications in the market to optimize trading, education, health, and various other fields. Along with this, game development for major devices has taken off as well. But it also comes with many situations that are unique to this type of project. 
This article will provide insights into the challenges that are unique to marketplace mobile apps and how they can be overcome by leveraging additional resources such as outsourcing or building your own team.
Why Develop a Mobile App?
Mobile apps are increasingly becoming a necessity in today's world. They are not just a way to stay connected with people but also offer convenience and flexibility.
Mobile apps have become the most popular application for both business and personal use. It has been estimated that by 2020, there will be more than 2 billion mobile users worldwide. There are many reasons why businesses should develop their own mobile app, such as:
Increase brand visibility
Increase customer engagement
Increase customer loyalty
Provide better customer service
Improve retention rates of customers
Development Process of a Mobile Application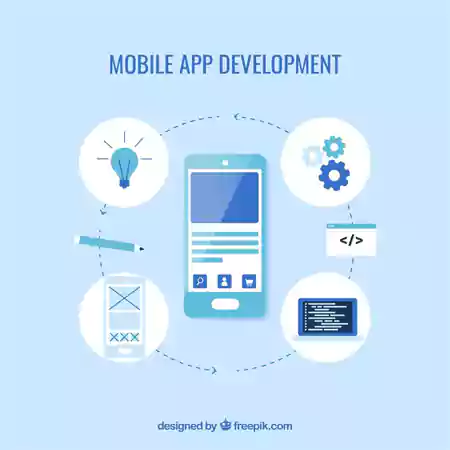 Step 1 – Choose Your Mobile Platform
After understanding the needs of the users or the target audience, it will be easy to choose a mobile launch platform. No matter which platform you select, you will have to use different application programming languages to build your app.
Whether it is developing an Android app or an iOS app, you will need to create or have a website to complement the app. Doing this, the app will be available on all devices and mobile operating systems.
Step 2 – Design your app's functionalities
Just like your initial launch platform, your app functionalities are largely determined by your intended audience and the behaviors you want your users to engage with. Moreover, it also depends on the purpose for which you're creating the application.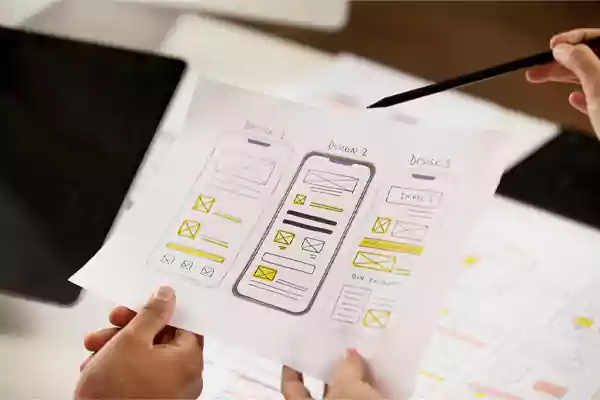 Let's suppose, that if you want to build an e-commerce app, you would require several customizable features for different users. For buyers, there should be a different interface that shows the list of all the products and services, while the interface for delivery partners would be different.
Step 3 – Review Your Hosting Options
There are a number of hosting options available for your app, and the choice will largely depend on the type of application you are developing. For instance, a small app with a limited scale could use shared hosting, which is designed for apps with low traffic, such as micro-businesses and early-stage startups.
On the other end, a more mature business could use Virtual Private Servers (VPS) instead of shared hosting, as VPS offers higher performance. Larger organizations typically choose dedicated or cloud-based hosting because they need to store and transfer a huge amount of data at a time.
Step 4 – Develop the App
This is the step where your plan comes into action. Like hosting, you have a variety of options for developing your app, depending on your needs. If you have the technical knowledge by yourself, you can develop your own app. You can use no-code app builders like Adalo to build easy-to-use web and mobile apps for non-technical users. 
If you don't have the time or resources to develop your app, or you don't want to hire an in-house team, you can opt for custom software development services. However, because most agencies work on several projects and charge per hour, there's a risk that costs and timelines will spiral out of control.
Step 5 – Testing your app
It's almost the end of your mobile app development journey, but you're not ready to launch it into the wild. Before you do, it's essential to do some testing. This is a quality assurance process that ensures your app works on a variety of devices, operating systems, and screens.
Automation testing ensures that each function or feature of your app works as it should. Moreover, it also looks at how real users use your app to carry out tasks or actions. This phase helps you know about the usability problems, navigation issues, and design flaws that can reduce user satisfaction and reduce efficiency.
Step 6 – Launch the App
Getting your app out there on the market is the ultimate goal, and it's the end of your app development journey. To make sure you get your message out to all your potential customers, you'll need to do app store optimization (which is similar to SEO).
You'll also need to do some marketing to get your app beyond the ads on Google Play and Apple App Stores. And don't forget to get in touch with your users to get their feedback and stay on top of what's coming next.
What are the Major Platforms that Make Marketplace Mobile Apps, and Why Should You Go With One In Particular?
Mobile apps are the new standard in the digital marketing world. They have taken over the social media space and have become a necessity for businesses to reach out to their target audience.
Many platforms make marketplace mobile apps, such as iOS, Android, Windows, and Web. Each platform has its own set of pros and cons that should be considered before deciding which one is best for your business.
When choosing a platform for your app, you should consider what type of app you want to build and what type of features your app needs to have.
Which Platforms Provide More Rigorous Security Than Others, and Should You Limit Your App's Access To Only These Platforms?
There are a lot of different mobile platforms out there, and it is important to know which ones provide more rigorous security than others.
Apple App Developer Program : Apple's program allows developers to submit their apps for review before they are released. The process is quick and easy, and the app will be released on the App Store within a few days.
Google Play Developer Program: Google's program allows developers to submit their apps for review before they are released. The process is quick and easy, and the app will be released on the Play Store within a few days.
App Store: The App Store is Apple's digital marketplace where users can find, download, install, update, or purchase apps for their iOS devices. It offers users a variety of apps that can be downloaded from home or while on the go, including free and paid apps.
Automated Tutoring: Automated tutoring is a software solution that automatically acts as a tutor by analyzing student input and providing feedback on the content or process they are learning.
Software Product Development Consulting Company
The software product development consulting company is a new venture that is set to make waves in the world of software development. It is a company that provides services to companies that are looking for help in developing their products.
The company focuses on building products and solutions for clients who lack the resources and knowledge to do so. The company has been able to build an impressive client list of some of the largest companies in the world.
Software Product Development Consulting Company is an exciting new venture that promises to shake up the way we think about software development.
---
Related Post