Squarespace SEO Specialist: Boost Your Online Visibility
Updated On May 27, 2023 | by Kamal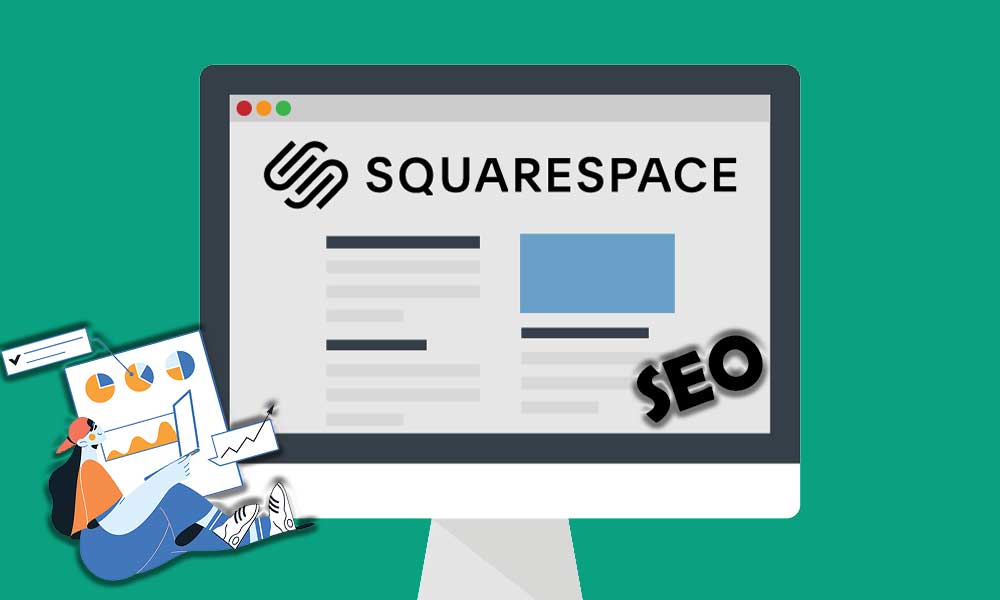 Squarespace is often seen as a website builder of choice available today, especially for eCommerce. However, optimizing your website for SEO may prove to be more of a challenge if you're doing it yourself. Rank higher on search engines by letting your team of dedicated Squarespace SEO specialists handle your website's optimization.
Squarespace pricing packages determine whether or not you can implement the suggestions below-involving code injection. Here's what you should consider when partnering with Squarespace SEO services: 
Lets see the reasons why you should a seo specialist for you business
Keyword Research
Before you do anything, research your keywords. Keyphrase research is a valid way to optimize your site, so you discover related topics and user questions. Modern SEO is more about topic optimization and searcher intent than simple keywords. Search for your topics on Google and look at your competition, assessing the difficulty of ranking. However, do not over-optimize a page. We recommend you ask your Squarespace SEO agency to write first, then review your copy for keywords and related terms.
High-Quality Web Content
Search engine algorithms continue to become more vigilant in being a prime factor to rank in search. Therefore, a Squarespace SEO expert should provide unique content that answers potential customers' questions. To excel, you should write:
Content that addresses searcher intent.
Naturally, without overusing many phrases and keywords not associated with the main topic.
Quality over quantity content. If you have various pages of poor quality, combine your content into fewer pages of better quality.
Optimize Squarespace Title Tags
Squarespace title tags default to the title of a page, product, service, or blog, plus your suite title, any of this information to customize if desired. Individual titles can be updated and optimized by hovering over a page and clicking the settings icon. In this case, ask your Squarespace SEO consultant to make changes by making titles accurate and not just spammy with keywords. Here's what you should ask your Squarespace SEO services for:
Keep titles under 60 characters.
Ensure each page's title is unique.
Keywords matter, but avoid titles that give repeated variations or are similar.
Simplify URLs
Google's search engine algorithm recommends keeping URL structure as simple as possible. As an example, a blog post with the title "Learn to Dance from a Pro" could be changed to: www.example.com/blog/dancing-advice
Ensure to integrate (-) between words for readability. Remove unnecessary words to make a URL shorter and easier to read. It will also make sharing the URL on social networks easier, especially those platforms with a character limit. In the case of Squarespace, ask your Squarespace SEO company to integrate meaningful URL slugs and verify the URLs on your site for real words.
Conclusion
Squarespace SEO consultants will well-constructed, secure website that loads quickly for quality content and quickly tells people about your business. In addition, reliable Squarespace experts will optimize your site, promote your content to increase your website's traffic, and convert the visitors once they land on your site.
Related Post