How to Reduce Cable and Internet Bill
Updated On November 23, 2022 | by Ankit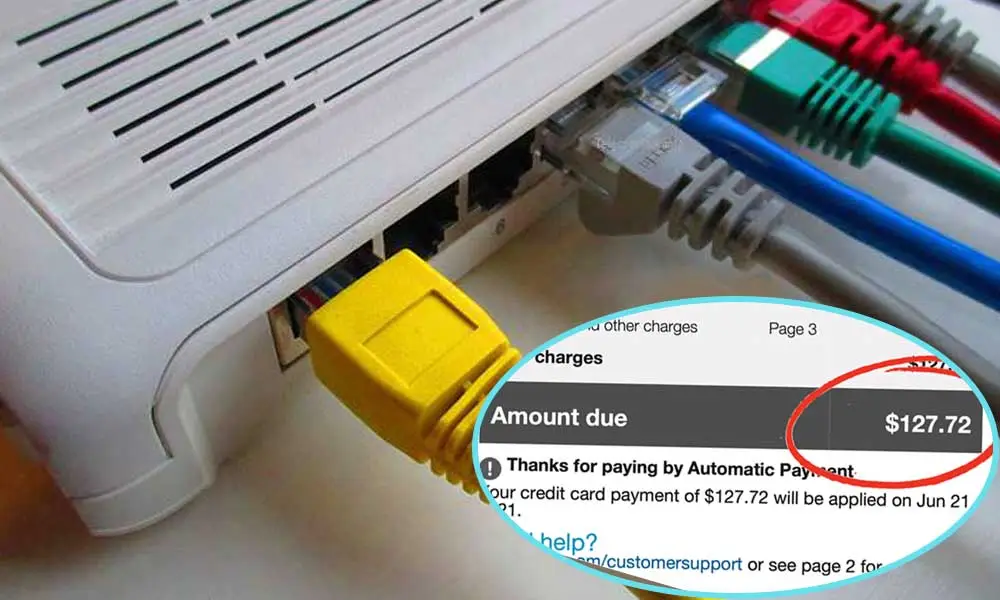 A cable TV subscription offers countless hours of entertainment by providing hundreds of shows, films, and sporting events to watch. You can record your favorite shows to watch whenever you please with a DVR box.
But how much does it cost?
According to Statista, 50% of American adults spend more than $100 per month on cable television. This is a hefty annual bill of over $1,200. If you do not add anything to your cable package, your bills could rise over time. As a result, you might be paying an excessive amount for your cable package.
You can reduce your overall costs by cutting your cable bill with these tips.
Consider Bundling Your Services
A huge majority of cable companies also offer phone service and high-speed internet. Many of these services can be bundled together into one package to get a discounted price. If you're using a number of services in your house, you can lower your bills this way.
Money-saving methods like this only work if you are actually in need of multiple services. The majority of households have internet access, but not as many use phone services. Bundling TV and internet could potentially save you money over paying for both separately. By doing so, you can lower your internet bill as well as your cable bill.
Occasionally, cable companies will offer significant bundle promotions with lower prices than if you bought the service separately. These deals will provide an excellent opportunity to save money on multiple services and score big. Keep an eye out for them. You can check out this link if you are looking for similar options.
Reduce Your Cable Package
You may already know which channels and shows you watch most often if you have been watching cable packages for some time. If you can live without some channels, consider cutting them from your package. This will reduce your cable bill.
If you just started watching your favorite show again, you might add a premium channel like HBO or Showtime. Once a TV show has ended, if you do not use the channel much, make sure you remove it from your package. As a result, you're wasting your money and paying for something you won't use.
Remove the DVR
With DVR capabilities, you can record TV shows when you can't watch them live. So what does DVR cost you? Do you really need it?
You can watch older episodes of TV shows on many networks, such as ABC, CBS, and NBC, after live shows for a limited period of time after they have aired. There is an easy way to get on their website or mobile app and see what you may have missed. You will get back at least $100 in your pocket if you save just a few dollars per month.
Examine Your Monthly Bill
Many cable providers raise their prices without explaining the reason. Regularly checking your bill will allow you to see what charges were added.
Your monthly cable bill should remain unchanged if you're under contract. Though you might start seeing a rise in your numbers once you are out of contract. You should keep track of any promotional offers, equipment you pay for, and other charges. It is easy to discuss your cable bill with your cable company if you know what you are supposed to be paying from the beginning of the cable bill.
Consult Your Cable Provider
If you are trying to negotiate a new rate, talking through your cable bills is not typically enjoyable. The cable company refuses to lower your bill, so you end up with little to no progress. It is not necessary to prepare for your negotiations before making a phone call.
In most cases, you should negotiate your cable bill since it's higher than in the past. For this case, you need to know how much you have been paying, how long you have been paying, and what you are willing to pay for a new price. Compare the prices of similar cable packages with other providers.
Remember that cable companies want your business. Although it makes a lot of money, if you decide to leave, it will still lose money. It is a good deal for the company even if you get back to your previous pricing. If you are prepared with competitors' prices and are clear about your goal of getting your bill lowered, you will have a better chance of success.
However, you should not be rude to customer service reps. Be friendly and polite. People often respond better when you do not yell at them. If you need to, ask for a manager. You might not lower your bill, but there is no harm in trying.
Change Your ISP
You may want to try another cable provider if you have not been able to reach an agreement with your current provider. If another company offers a deal you can't refuse, it may be time to make a move.
It is easy to cut your cable bill in half by switching providers. It makes sense for cable companies to compete against one another to attract your business. Jumping from company to company is a common strategy for finding the best cable deal.
Consider checking their competitors' promotional offers for new or returning customers when one promotion ends with a company and your bill increases. After that, choose the provider that offers you the best monthly rates.
In some areas, there may not be multiple cable providers; however, if there are multiple providers, it's worth a try.
Conclusion
The following simple steps, like lowering download speeds and purchasing your own router and modem, can help you reduce your internet bill.
You can also cancel your cell phone data plan or bundle your internet service with TV service, which you may not have considered. Depending on your income, you might also qualify for low-cost internet service through the Lifeline program or a low-income internet plan offered by your local provider.
---
Related Post