How to Pick the Perfect Motorcycle for Your Needs?
Updated On November 7, 2023 | by Alan Biles
Choosing a new motorcycle can be overwhelming because there are many brands, sizes, and types like beastly bikes, sports bikes, cruisers, tour bikes, etc., from which to choose. If you are a true bike lover, you will not go with a hit-and-trial method to get the best pick for you. It is not easy for a layman to understand all the features and parameters that should be considered while purchasing a bike.
To make your work easier, we have presented a list regarding types of motorcycles as well as factors that may influence your decision.
Types of Motorcycles
As you have seen, many types of bikes run on roads. Each one of them has its benefits and fulfills different preferences of bikers. So, first, it is necessary to decide which type of motorcycle is suitable for you. Some top and most demanding categories are discussed below:
Touring Bikes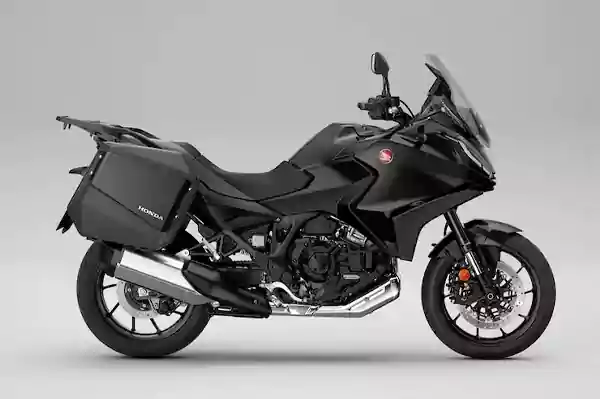 When picking a motorcycle, consider a touring motorcycle for comfort. Touring motorcycles are great for long trips and they are usually heavier than other choices. Their price can vary from brand to brand, and sometimes they are mixed with sport-touring bikes to make them more cool and attractive. 
Sportbikes 
These bikes are made to be aerodynamic and allow riders to take high lean angles on corners. Sportbikes have a two-stroke engine motorcycle that provides incredible acceleration. They give a cool and exciting experience to the rider. Due to the high-positioned seats, these are not the perfect pick for shorter bikers. 
Cruisers
They have lower seats. Riders sit in, rather than on, a cruiser, which makes them very comfortable. They come in a variety of designs, from simple to complex.
Standard Motorcycles
They provide a combination of function and look. They are good to ride on the streets but do not have a particular focus or special use. Standard bikes have a range of engine sizes and motorcycle sizes, so there is something to fit everyone.
Dual-Sport Motorcycles 
These are the most versatile bikes. They can cruise comfortably on highways, yet also perform well on dirt. The seat for these bikes tends to be a bit taller so that the bike can have better off-road clearance. So, check if it is a good fit for you.
Also Read: Electric Commuter Bike and Off-Road E-Bike
Scooters
They are comfortable and easy to ride compared to bikes as they have Continuously Variable Transmission (CVT) which means no clutch or shifting gears. Scooters also have locking luggage space, low maintenance & operating costs, are cheaper, and are best for local visits.
Retro Motorcycles
If you are a fan of retro items, these bikes are the best pick to enhance the value of your collection. Modern technology and retro looks make them a perfect choice as they are timeless and reflect a rich heritage. However, they are a bit expensive.
Facts: Apart from the motorcycles listed here, it is noticed that the demand for kids' motorcycles and electric scooters is also growing gradually. 
Additional Factors to Consider
You can't pick the best motorcycle just by deciding the type of bike you want. There are several other factors that you have to consider when getting over-the-top features and experience. Some parameters are given below:
Size 
Motorcycles do not come in one size that fits everyone. Consider the weight and size of the rider before settling on a brand or model. The weight of a rider will affect their ability to maneuver a bike, so it is important to determine each bike's carrying capacity. A small bike ridden by a big man may not have much power.
Weight
Most motorcycles have a weight limit of between 350 and 450 pounds. The actual carrying capacity is found by taking the bike's weight from its gross weight rating. This gives the amount of weight for the rider and any cargo. This number can be found on the owner's manual of any bike, and it is associated with the VIN for each bike.
Fluids and Fuel
Consider the number of fluids and fuel that will be added to the bike once it is ridden. Also, add in the passenger and gear that might be taken along. A rider that weighs about 350 pounds should probably choose a bike with a carrying capacity of over 450 pounds.
New or Used
In addition, you also have to decide whether you want to buy a new or second-hand bike. It's all about your budget and willingness. If you want to buy a particular bike, but it is out of your budget, you can go with a second-hand model of it. Because a new one will have much more expensive tags, taxes, and insurance coverage.
Also Read: Electric Scooter vs. Electric Motorcycle
Don't Forget the Bike's Purpose
The reason there are different designs of motorcycles is that they have different purposes. The way the engine, chassis, wheelbase, and suspension are designed on a bike to make it appropriate for a certain purpose. Regardless of a rider's weight, they need to buy a motorcycle for the purpose that it was made.
For riders wanting to commute on a highway, narrow, fuel-efficient bikes are a good choice. If riding around for a leisurely weekend trip with a friend, a powerful bike for two people may be a better choice. For long distances, it is important to choose a motorcycle that has a large engine, a bigger fuel tank, and a sturdy chassis.
Riding a motorcycle can be fun, but also dangerous. Choosing a bike that is made for your build and purpose will help ensure safety and fun while riding.
Final Words
Here we learned about different types and deciding factors in selecting the best motorcycle. So, you should keep them in mind and do proper research before finalizing a model.
---
Related Post