What are the Most Important Accounting Vouchers?
Updated On January 24, 2023 | by Joseph Williams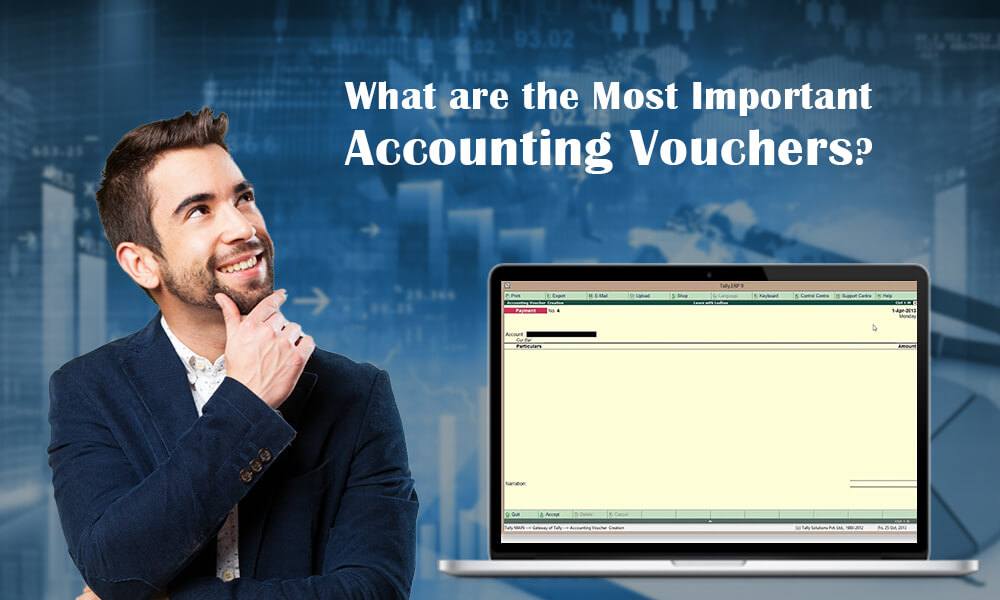 Tally ERP9 is simple and easy-to-use accounting software that helps you manage your business. You can easily track all the financial transactions of your business in one place and it's very user-friendly. Whether you want to create a ledger in tally or create some invoices you can do it all with this incredible software program. However, Tally is arguably the best at handling vouchers. Tally has various types of vouchers that could be used by its users. We will be covering some of these vouchers in this article as well as their importance to business owners.
Also, Read: 7 Benefits of Using Accounting Software
Purchase Vouchers
Purchase vouchers are used to record the purchase of goods or services that have been delivered to customers. As with sales vouchers, purchase vouchers are created in the Purchases section of Tally ERP9's voucher system. By default, all purchase vouchers are created as standard invoices (there is no requirement for specialized purchase documentation). This means that you can choose to create your purchase vouchers however you wish, whether that be as an invoice or as a separate document.
Payment Vouchers
Payment vouchers are created to process payments for the services contracted with Tally. These are often used to invoice customers, but they can also be used as a record of payment so that you can have a record of who paid what and when. This is particularly important in cases where there are multiple invoices from different parties over time.
Hence it simplifies collecting money from the customer. It contains a reference number, the amount, and its sender. The payment voucher is given to the customer after a purchase has taken place and it allows them to pay for their order in cash or online. A payment voucher can be used as an invoice if it has been created using Tally.
Receipt Voucher
A receipt voucher is issued to the customer after a purchase has been made from the company's inventory. The person who has purchased the product will receive this voucher and present it to the cashier so that the payment can be made. This is usually a paper-based system but can also be done online if preferred. Each receipt has a unique number and series, which can be used to identify it within the system. Receipt vouchers are generated automatically by the system based on the information entered in the Payments module. In case you have several receipts for one invoice, you can use them as many times as necessary to create multiple payment records with different amounts.
Credit Note Voucher
This is similar to a receipt voucher except that it does not contain any reference to the manufacturer or supplier of the goods purchased but rather states that it should be used as credit for future purchases on future invoices or receipts generated by Tally ERP9 software.
Sales Vouchers
Handling sales vouchers in tally is one of the most common activities in Tally.ERP9. Sales vouchers are used to record the sales transactions of a customer and the corresponding costs incurred in getting those goods or services delivered to that individual. The sales voucher is created when you enter a new customer into your system, and once it has been created, you can edit it if necessary. This type of voucher also allows you to create multiple versions for different customers, as well as assign a specific customer code to each version. These codes allow us to identify which version was created for a specific customer in case there are any issues with our system or we need to manually track down an issue.
---
Related Post