What is the Most Expensive CSGO Skin?
Updated On November 1, 2021 | by Vedwik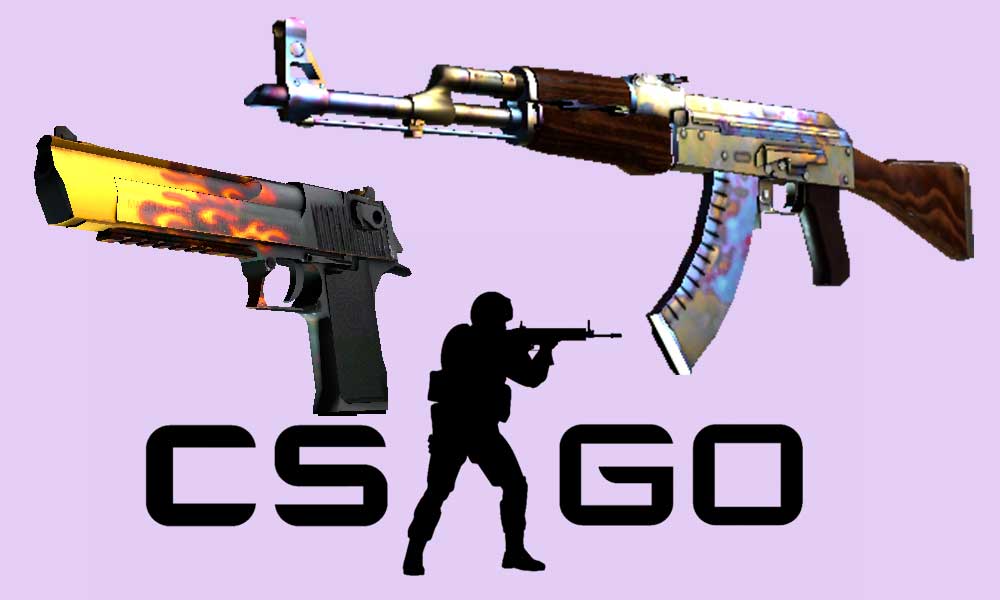 CS:GO skins have long ceased to be just a "war paint" for a weapon: today, it is a significant and inseparable part of the whole Counter-strike world. For players, skins mean both aesthetic pleasure and status; it is also a great value in the Steam platform's economy.
Today, there's a well-established market where you can sell rare skins for really big money. People mainly trade skins on the Steam Community Market and third-party marketplaces. The second option is faster and easier, and choosing a trusted website like https://bloodycase.com/ will allow you to avoid many risks such as losing your skins, money, and even your Steam account.
The most expensive skins are very rare (sometimes, one of a kind) types of knives or rifles with a certain quality and wear level. Believe us: you can't even imagine how much money you can get for such collectibles today! However, now we will share with you a couple of the most expensive deals in the CSGO game history — these unique skins can compete with each other in terms of their value!
Also Read: What Does GG Stand For: Know Everything
#387 Karambit/Case Hardened Blue Gem
Karambit is a melee weapon available to all teams in CS:GO. In terms of characteristics, it is identical to an ordinary knife; nevertheless, THIS knife has become extremely famous, not only in the trading community of the game but also far beyond it!
The fact is that there are skins, whose appearance does not change depending on the pattern index. But in the case of Case Hardened, this code means almost everything: depending on the pattern, the price can differ tenfold!
Karambit/Case hardened blue gem is the most expensive and one of the most well-known, legendary skins in the CS:GO community. It's considered so unique since it has a very rare color (pattern 387) and a solid blue play side, as well as a minimum wear indicator (0.048082963, еto be exact).
This skin was last sold to a Chinese YouTuber back in 2016 for a whopping $150,000 back then. It was the biggest CS:GO transaction in history at the time and it held that title for 5 years straight. The skin had one owner throughout these years and if he decides to sell in the current market, full of big sharks coming from the Crypto boom and bust, he can easily sell this for over $600,000.
The last deal with this legendary knife took place in 2016 when it was sold to a well-known YouTuber from China for a pretty fabulous sum (hold your breath: $150,000)! Needless to say, it was the largest deal in the CS:GO world at the time. All these years, the skin was owned by the same person, and, according to forecasts, if he will sell it today, he will be able to get at least $600,000 for the unique item!
#661 StatTrak AK-47/Case Hardened Blue Gem with 4x Titan Holos
Skin AK-47/Case Hardened was added to the game on August 13, 2013, as part of the "Arms Deal" collection, released as part of the eponymous update. The hardened metal parts of the case are covered with a fascinating pattern of stains in various shades of blue, yellow, and purple. The forearm and stock are made of wood, the handle is painted solid brown.
Blue Gem is the rarest version of this skin and has a very high price markup. The markup depends on the amount of blue color and the quality of the skin itself, and overpricing can reach 100-1000%. The Blue Gem can be distinguished by the fact that more than 70% of the gun's bolt carrier is covered in blue and light blue.
AK-47/Case Hardened became popular after its introduction in the game and remains in high demand today. This skin with rare pattern variations is especially appreciated by collectors.
What makes StatTrak AK-47/Case hardened blue gem with 4x Titan Holos stand out? Well, it's not only having a StatTrack and "Factory New" condition but also 4x Titan Holos on it! And this is exactly what makes it one of the most expensive CS:GO skins in the world!
This skin took part in one of the biggest deals in Counter-Strike:Global Offensive history. A well-known ROFL trader said on his official Twitter page that the AK-47 Case Hardened skin with four Titan Esports stickers was sold for a record $150,000. The name of the new owner has not yet been announced.
This skin is so legendary that Astralis star Dupreeh borrows this skin for use in pro matches.
The AK-47/Case hardened blue gem skin is currently valued at approximately $400,000. This is a lot of money and definitely a good investment as there is no other skin like that!
Related Post