Cryptocurrency Gambling Around the World in 2023
Updated On January 5, 2023 | by Ankit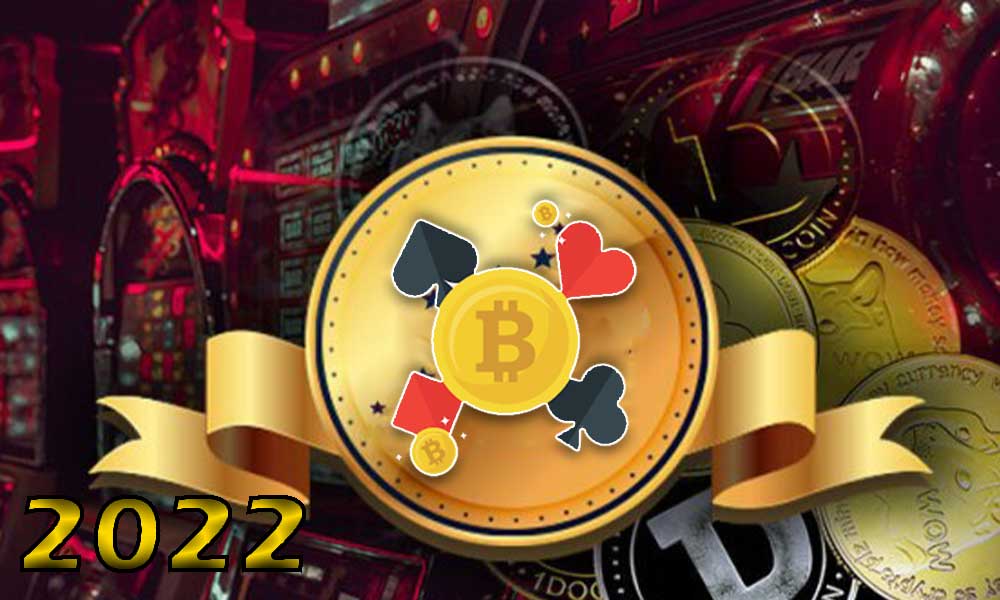 Investing in crypto could be considered a gamble on its own. However, there are also ETH gambling sites where users can legitimately bet with the coins they own. These platforms work similarly to other online casinos, where some allow sports betting while others offer a variety of games.
Still, cryptocurrency is not yet regulated in many countries, meaning that cryptocurrency gambling is also limited. Here's how crypto gambling platforms are treated across the globe.
The USA
The laws about online gambling vary by state and the type of game you play. For example, online poker and sports games are allowed in Nevada, while full casino platforms are not, except for sweepstakes.
When it comes to crypto gambling specifically, current regulations don't strictly forbid it. This means some crypto casinos are there; they're just not regulated yet. Naturally, those states that forbid online gambling will also negatively look at Bitcoin gambling.
With the lack of regulations, many crypto casinos are forced to block US citizens from accessing their services. Still, if you find the platform that lets you register, make sure to check the laws in your state and the Terms and Conditions of the website so that you're in the clear.
Italy
At the moment, many online casinos will accept players from Italy. This is because online gambling has been legal in the country since 2006. However, none of the casinos located in Italy currently accept Bitcoin or any other digital currency.
There are no laws in Italy that deal with crypto gambling, and cryptocurrencies aren't mentioned in laws in general. Still, some online casinos that accept Italian players also allow cryptocurrency payments.
Still, these casinos offer cryptocurrency support via third-party providers, which can also accept crypto even if the casino itself is located in a country where crypto gambling is not allowed.
Netherlands
The Netherlands is known as the place where certain activities are welcome. However, in 2015, the country decided to deal with the latest phenomenon—online gambling. Eventually, the Netherlands government decided to impose a 29% tax levy on local and online casinos.
While there's more work to be done on the online gambling law in the Netherlands, Bitcoin betting stayed unresolved. The Bank of Netherlands stated that Bitcoin couldn't be a viable replacement for fiat currencies.
On the other hand, the government still didn't impose any active restrictions on crypto gambling. This means that players can bet using digital assets on the betting sites that support them.
Greece
Greece went through some changes to make it easier for casinos to get a license. This resulted in many brick-and-mortar places where Greek players could have fun. Additionally, they can visit online casinos that are located in Greece and beyond its borders.
What's more, many online casinos in Greece accept digital assets, and players can easily deposit them on the preferred platform. Moreover, the transactions are anonymous, and there are no fees to play with crypto.
Still, many casinos are not located in Greece, so players often visit foreign platforms. Luckily, these platforms let them translate everything to Greek and enjoy their services with or without using cryptocurrencies.
Malta
Malta is the leader in regulating cryptocurrencies and related services or businesses. At the moment, there aren't any licensed casinos that accept Bitcoin, but that might change.
When it comes to crypto casinos, Malta Gaming Authority started accepting applications from online gaming providers that want to use blockchain. In addition, MGA is also looking into applications from platforms that want to support crypto deposits and withdrawals.
This is a part of the Sandbox Frame Initiative, the country's plan to explore how people can use digital assets on platforms. The Initiative had a lot of success, and it ran until the end of 2021. The Initiative will also bring various benefits for the players and the platforms once crypto betting is legal.
India
The cryptocurrency was a debatable topic in India until recently, and online betting still is. Still, since no regulations exist around crypto and online betting, Indians are using multiple platforms to bet on sports and play casino games.
Indians have struggled to deposit their cryptocurrencies via Neteller, PayPal, or RBI Bank wires. Now, crypto betting is popular, even without regulations. In addition, the number of platforms that offer sports betting in India will likely increase, and they'll offer easier deposit and withdrawal methods.
Still, it remains to be seen how Indians will manage taxes from successful bets. Currently, the Indian government accepts cryptocurrencies but imposes a 30% tax on any income from crypto transfers.
Summary
Betting with cryptocurrencies has been around for a while. Many online casinos accept Bitcoin as a payment method. However, that still doesn't mean that players are completely safe if they use it.
This is how platforms see—if the country has no regulations prohibiting crypto betting, its citizens will be allowed to play. However, if the country bans Bitcoin and other digital assets, the platform will likely ban users.
Related Post