How To Kickstart Your Business: Vital Tips To Remember
Updated On November 8, 2023 | by Victoria Steur
Starting a business from the ground up can be very hard and exhausting, especially if it's your first time in a new sector, or you're a first-time owner.
You have to be able to deal with customer complaints, train your employees effectively and adequately, and ensure that the business doesn't fall apart.
This can be a tiring task for you to overcome, and it will take a lot of hard work, dedication, and willpower to make it in this highly competitive landscape. Luckily, there are helpful tips for you to follow to flourish.
In this blog article, we will explore a few valuable tips for your company to thrive and grow from strength to strength.
You Need A Solid Business Plan!
Before you even think of opening your doors to the public, start generating a profit. You need to develop a detailed business plan to guide you through this unique, exciting journey. A few vital aspects are necessary to be covered in your business plan.
Firstly, you must develop an expertly crafted marketing and advertising plan to promote your products and services effectively. This needs to include a digital marketing strategy, SEO best practices, and advertising techniques that will allow you to reach your targeted audience.
The following section that you must identify is your budget. It's necessary to assemble a spreadsheet of how much you're willing to spend on operating costs, ownership fees, and supplier costs you might have to pay.
You have to be able to figure out what your main goals and objectives are and how you're going to reach them. Set a solid time frame that will outline your specific objectives and goals.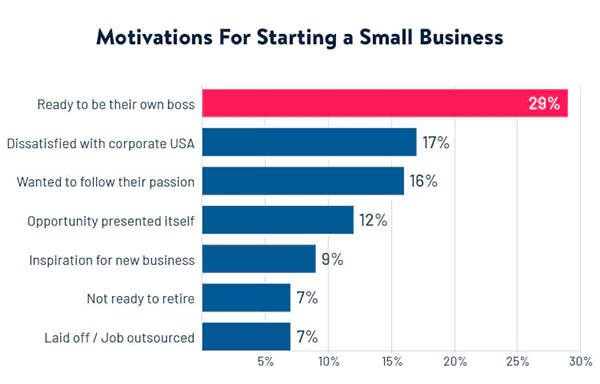 Do Extensive Market Research
For your corporation to succeed and flourish, you must complete an extensive market research analysis that will help you better understand the sector.
This means taking a look at the geographical location that you're thinking of setting up. You should scan the market and see if there is a demand or need for the services and products you want to sell to the field.
It's Vital to find a location with excellent foot traffic so you'll be visible to prospective clients and gain a reputation within the field. You can look at office spaces in the area and choose the best one to suit your corporation's requirements.
Taking a look at your competitors is also an excellent way for you to be able to research the environment. You should zone in on how they're promoting themselves, the way they can offer new insights and new trends in the field, and the way they're establishing themselves in the market.
When you decide to look into the region, you'll gain invaluable information on improving your organization and building up a solid reputation in the market.
Putting Together A Dream Team
Next, you must assemble the best team to grow your enterprise. The workers are the backbone of any company, so you must enter this division carefully and mindfully.
The staff you decide to employ needs to have excellent people skills to resolve any problems, issues, and queries that might come up in the organization, as well as know how to work the establishments' software and programs.
By investing in them, they'll feel appreciated and heard. You should offer adequate training and development programs to enrich and help them in their career path.
This can include customer management, defusing disagreements, and figuring out fresh new ideas to accelerate your company and boost overall sales.
DID YOU KNOW?
Number of small businesses that fail: More than 20 percent of small enterprises fail in the first year, and nearly 50 percent of small startups fail within the first five years.
Closing Thoughts
In conclusion, running a successful establishment is no walk in the park and takes time, effort, and guidance.
If you want to make a mark in this industry and get your name out there, follow the steps above. We hope that with these steps, you have gained an immense amount of knowledge and insights when the concern is about your upcoming venture.
With the proper set of resources, an excellent team, and the proper guidance, you'll be able to reach unimaginable heights in no time. Just do not forget to build the trust of your team as a leader.
---