6 Tips to Finance a Vacation to Your Dream Destinations
Updated On March 14, 2023 | by Joseph Williams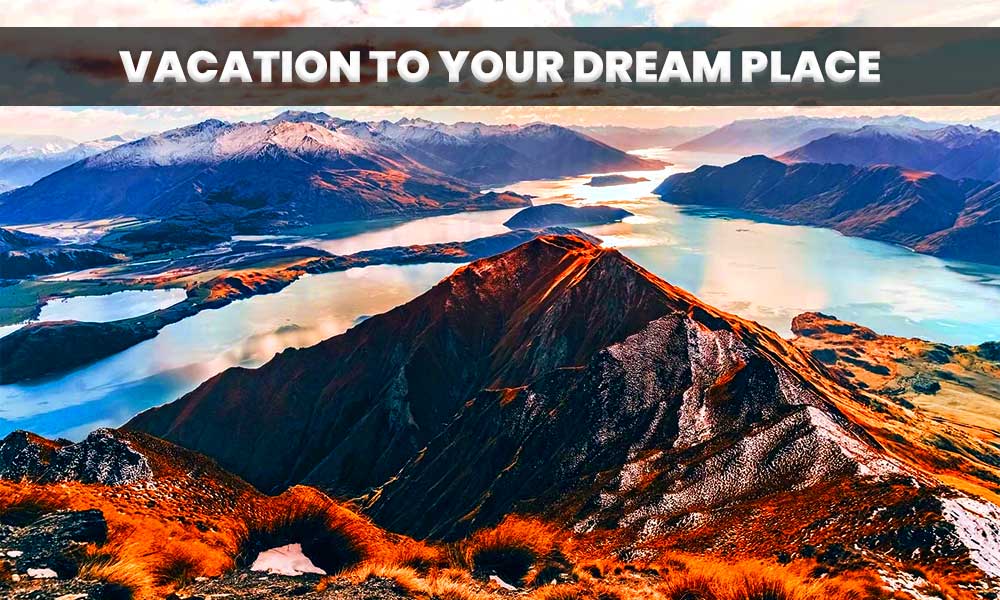 Is there a destination you have always wanted to visit but lack funds for? The day and night cycle of monotonous routine puts everyone in need of a good break to burst their stress bubble and add color to their days. If you think you can not afford to go on your dream vacation, think again! There is no place unreachable if you carefully plan every detail and manage your finances accordingly.
 It might take some time before you are in a position to hit the road, but in the end, everything will be worth the effort. You will always have tasks to tend to and needs to fulfill and may be unable to spare money for what you want to do. So catch that flight you have always dreamt of boarding, and book that hotel you have always wanted to stay in to wear off your exhaustion. Not sure how you will manage the expenses? Here are some tips to finance the trip to your dream destination.
Also Read:- Top Benefits of Hiring the Best Airbnb Property Management Team  
Take a Personal Loan
The idea of taking a loan does not appeal to many people, especially if you have never stepped into this territory. However, taking a loan should not be something scary or overwhelming. Instead of approaching it with hesitation, view it as a ladder to the fulfillment of your travel dreams. Secondly, it is unavoidable if you do not have enough resources to fulfill your expenses. Especially if you already live in a famous tourist destination like New Zealand, you will have a high bar for your travel plans and will most likely require a loan. If that is the case for you, search for companies that offer lenient conditions for repayment, like you may take a Holiday loan from Nectar and make your travel dreams a reality.
While taking a loan, you must have all the information to increase your chances of loan approval. If you have already planned on it, start making preparations beforehand. Maintain your credit score to enhance your eligibility as a good borrower in front of the lender. While hunting for a lender, consider the interest rate, processing time before you receive your loan, and how many repayments you will have to make. Only after focusing on all the aspects can you choose the best place to get a loan for your dream destination.
Set Aside Some Savings
Costly trips mean you have to cut expenses wherever possible while on the road. You might not be able to eat at your favorite restaurant or stay at the best hotel if you are not financially well-prepared for what lies ahead. The more compromises, the more likely your holiday spirit will crumble. Your vacation to a dream destination should feel nothing less than a dream, and you should have a strong backup of savings for that purpose. You can open a savings account for your holidays and feed it with a certain amount of money weekly or monthly. Set a target that you wish to achieve and save accordingly. You might not need the extra money you saved, but it will give you security if things go wrong or if you modify your plans involving more expenses.
Take a Paid Leave
What can be better than getting paid while on holiday? Take advantage of the annual paid leave that you are entitled to and enjoy your vacations while getting paid. Your annual paid leave builds up over a year after you join your company. In most cases, you can take paid leaves any time after it accrues. So while planning for your vacations, choose that time of year when you can harvest your paid leaves for the most wholesome experience of your life.
Get a Side Job
Getting yourself into another hustle after a tiring day is the last thing you want, but dreams demand sacrifice. Entry or middle-level jobs hardly pay enough for you to fulfill your monthly expenses, let alone plan an exotic vacation. Putting up a couple more hours of work will be hectic but may add extra income to your account that you can stash away for your vacation. Keep your eyes on the reward, and the daily grind will seem more tolerable to you.
Tighten Up Your Expenditures
If you are not too keen on working extra hours, try living below your resources and invest the resulting difference in your dream. You do not need to do anything extraordinary. All you have to do is avoid spending money on anything unnecessary. Map out your monthly budget that fulfills all your needs, and try to refrain from overstepping it.
Get a Credit Card
If you are good at paying your statement balance monthly, a credit card can also be an appealing option to finance your trip. If you have credit card debt, it will slow down your progress in collecting travel funds. So clear away any pending payments to redirect your savings for the trip and use your card for spontaneous spending that you may need to make on your holiday.
If you do not have one, consider getting a travel credit card. It is even better since you wouldn't have a debt to pay. Secondly, a new credit card means you can apply for cashback, rewards, and bonuses for new credit card holders. There are three types of travel reward credit cards: airline, hotel, and general rewards. For instance, if you plan to go on a road trip, get a card with gas rewards. So familiarize yourself with this tool in your wallet that can come in handy for making payments and saving cash for you.
Final Words:
Whether you want a getaway to a dreamy summer paradise or a winter wonderland, a costly vacation is more of a luxury than a need. If your resources do not meet the demands, you may face challenges in financing your trip. You may land in trouble if you do not manage this task thoroughly. So if you are determined to set on this journey, start preparing to squeeze your travel expenses into your budget or expand your budget to accommodate your expenditures. With your mind free of financial stress, you can cherish the joy you have been looking forward to and preparing for so long.
---
Related Post