10 Best Free Unblocked Games for Schools to Play Online
Updated On October 10, 2023 | by Gaurav Kumar
There are a plethora of mobile games to play in your free time. But what if you are having a boring lab class at school where access to gaming sites is also blocked? In such a case, you can surf through Unblocked Games 67, its sister portal, Unblocked Games 66 EZ, or any other portal that delivers unblocked games for school.
These platforms have a huge collection of games related to action, adventure, sports, puzzles, quizzes, and many others. They are not just entertaining, but they are educational as well.
In this article, we are going to discuss some of the most popular and entertaining unblocked games to play at school and their categories.
Top 10 Unblocked Games to Play at School
In many schools and libraries, gaming sites are blocked, considering them useless for students. But there are so many positive aspects of playing online games apart from entertainment and fun, such as encouraging active learning, releasing stress, improving collaboration and teamwork, enhancing problem-solving and other skills, increasing motivation, etc.
By keeping these benefits in mind, we have provided detailed information about the top 10 fun unblocked games from different genres and as per the taste of all-aged people.
If you love challenges while playing fun, unblocked games, this game is definitely for you. The unique gameplay makes it different from other games.
Key Points:

Here, you have to control a character on a wheelchair, bicycle, or other vehicle and try to finish the line without getting hit by someone.
All the levels have so many obstacles, hazards, and traps to stop and kill you before reaching the finish line. This all makes Happy Wheel a highly challenging game.
Apart from this, the entertaining tool also has a fantastic feature of a level editor that allows you to create your own levels and share them with your friends, which adds more fun and replay value.
You can also install Happy Wheel from the Play Store and App Store.
This mind-blowing, engaging game is a perfect pick if you are excited about fast-paced action and thrilling gameplay.
Key Points:

Here, you will navigate a ball rolling down a series of slopes.
All you have to do is prevent the ball from colliding with any obstacle, treacherous pits, roadblocks, or tricky objects interrupting the path.
Slope 3 has responsive controls and smooth graphics with eye-catching 3D neon effects.
The game is simple to learn but challenging to play, which creates more joy for true game lovers. So, if you want to pass your free time with something challenging and thrilling, you can try this school game unblocked.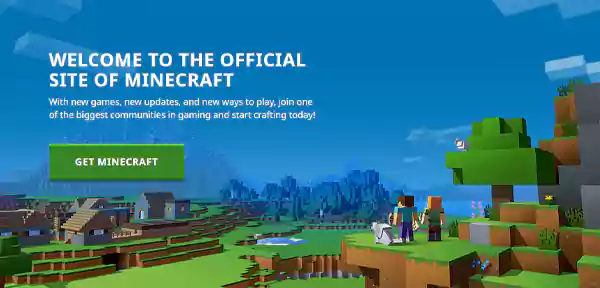 Are you someone who is full of creativity? Then, Minecraft is one of the best fun unblocked games. It was created by Markus Persson and later developed by Mojang Studios.
Key Points:

This sandbox game is well-known for its immediately recognizable blocky aesthetics and its intuitive user interface.
Here, you will be responsible for constructing buildings, making goods, gathering resources, and defending yourself against enemy hordes.
Minecraft lets you disable game sound, adjust the frame rate, tweak the graphics, and use many other features.
You can also host your own server with Realms and Realms Plus to play the game online with your friends.
The game has its application as well that you can install from the Play Store and App Store and then access it on Windows, Linux, Mac, Android, PS4, and others with a free trial.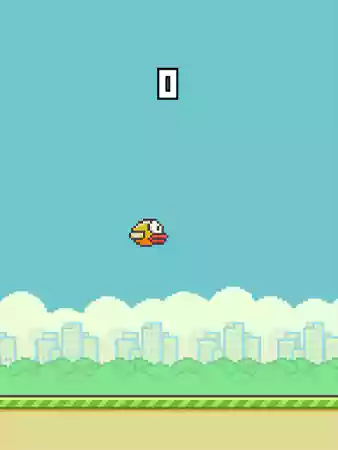 Another simple but fun game (unblocked) is Flappy Bird, which you can easily find on your smartphone or desktop.
Key Points:

Here, you are required to guide a flying bird and save it from getting hit by obstacles that come along the way.
To adjust the bird's position in the air, you can repeatedly click the left button of your mouse or the Space button on your keyboard.
Due to its increasing popularity, the developers have recently introduced an Instagram filter to the layout.
Flappy Bird has an easy-to-use interface, and it can be played for free.
Have you ever played Snake on an old keypad phone? Snake Game is an advanced version of it that is played on the browser.
Key Points:

The latest version of the game has two modes named survival and adventure.
In the survival mode, you have to survive as long as possible to get a high score.
In the adventure mode, you have to complete the target of collecting different things to unlock further levels.
Here, you have to save the snake from touching the borders and its own body.
The game is a complete package of fun and nostalgia, with clear and attractive graphics.
This is a labyrinth game where you have to pay high attention to save your tank and attack others during the battle.
Key Points:

Here, players take control of their tank and fight with other vehicles present in the battleground.
You can simply play the game against the computer or can play with your friends with multiplayer settings. In this mode, a maximum of 4 players can take part.
In multiplayer mode, each player will have their own part of the keyboard to drive the tank.
To win Tank Trouble, you have to carefully navigate your tank while firing projectiles that resemble ping-pong balls to defeat the opponents.
Chess is an amazing option of free, unblocked games for school if you want to develop your cognitive abilities and planning skills during your free time. In most Windows PCs, the game is pre-installed.
Key Points:

It is similar to a real-world chess game, where two players compete with each other in order to save their pieces.
You can either play it with the computer or try online play with someone.
In online play, you can also choose the difficulty level from new, beginner, intermediate, and advanced as per your experience and skills.
After signing up, you can explore more features, such as playing with a friend, playing a tournament, learning videos, performance ratings, etc.
The platform allows you to analyze your game and also provides simple courses to learn Chess.
Are you a hardcore fan of racing games? Then, this game can be one of your best choices. Moto X3M is owned and controlled by Madpuffers.
Key Points:

In this game, you have to ride a bike and save yourself from a series of obstacles. You have to complete the level as soon as possible to earn more points.
If you perform well, you can also earn stars that can be used to redeem new bikes and accessories.
You can also watch some ads to unlock the upgraded bikes.
There are so many levels available, with more and more levels that keep you engaged.
With its colorful and attractive graphics, this bike race gives high-speed thrills and spills for free.
This interesting game is created by Gabriele Circulli. Cupcake 2048, Cat2048, and several other games are based on the original. On the first go, the game may seem simple but completing it is not so easy.
Key Points:

You have to use the arrow keys to move the tiles. Tiles, with the same number written over them, get added to one another.
To win the game, you are required to reach the sum of 2048 by merging the tiles.
To get a better user experience, you can use the official 2048 app which can be installed from the Google Play Store and App Store.
This is one of the all-time favorites and most popular video games in the US, especially for old gamers. However, the game is not so exciting or thrilling but can be a great source to add fun to your boring day.
Key Points:

This classic game is very easy to learn. You just have to break the blocks by hitting the ball and saving it from touching the bottom of the window by using a bar.
The movement of this bar can be controlled by dragging the mouse.
Atari has a unique layout that looks like a search page of Google.
All you have to do is search for Atari Breakout on Google and then enjoy this fun, unblocked game for free.
These were some of the best unblocked games for school, selected from different categories. Further, a list of all these available game categories is given, from which you can choose a game as per your mood.
Top Categories of Unblocked Games World
Some of the top categories of fun unblocked games are listed below, along with interesting games lying under them.
Action Games

As the name suggests, this category has a collection of fast-paced games such as Bullet Force, Super Smash Flash 2, Shell Shocker, etc., in which you have to attack your enemy and save yourself.
Strategy Games

These games are based on your strategy build-up skills where you have to deal with enemies and should have some knowledge of science, diplomacy, and conquest as per different games. This category includes games like Bloons Tower Defense 5, Civilization Revolution, Kingdom Rush, and many more.
Racing Games

This is one of the most famous game genres. Here, you have to reach the final line by crossing all the hurdles and clearing different levels by defeating your opponents. Some amazing racing games are Madalin Stunt Cars 2, Asphalt 9, Happy Wheels, etc.
Puzzle Games

These games are best for those who want to keep their mind busy while having fun. Here, you deal with numbers, letters, various math tricks, and other types of puzzles. They include Sudoku, Scrabble Cube, Cut the Rope, 2048, and others.
Sports Games

They include a wide pool of different types of sports games like FIFA 21, Pokémon FireRed/LeafGreen, Diablo II: Resurrected, Basketball Legends, Golf Clash, Final Fantasy VII, etc., where you have to win over your opponent. It can be either the computer, your friend, or someone online.
Arcade Games

Sometimes, they are considered to be a sub-category of action games where you may have to fight with enemies to save the world, show your fast reflexes, and need some other skills. Several arcade games include Tetris, Pac-Man, Galaga, Ludo Classic, and many more.
Adventure Games

This is the most exciting, thrilling, and engaging genre where you find so many difficulties and obstacles in a world of fantasy. Some of the adventure games are Undertale, The Legend of Zelda: Breath of the Wild, Fireboy and Watergirl, and others.
Simulation Games

These games are designed to mimic the activities that you see in the real world. Their purpose is to teach you something along with fun activities. Some of the best simulation games are Stardew Valley, The Sims 4, Cities: Skylines, etc.
Apart from them, there are numerous other categories, such as board & card games, multiplayer games, shooting games, skill games, vehicle games, casino games, Google Doodle games, etc., to play online at school or any other place.
Summing Up
There are so many websites and apps that make online gaming hassle-free like BoredButton, Piko.com, FlyWrench, etc. Here, you can navigate through hundreds of unblocked games for school, including all the exciting games mentioned above in this article.
Let me tell you, playing online games at school is not a time-consuming activity, as it can improve your knowledge and develop many other skills, but you should not be addicted to them. So, if you are feeling sleepy or have free time in the computer lab, you can play fascinating and awesome fun unblocked games without feeling guilty.
FAQs
Q. Is unblocked Game 76 a safe platform?
Ans. Yes, unblocked games wtf 76 is a safe and trusted platform to play online games.
Q. How can I play unblocked games on a school Chromebook?
Ans. You can install a VPN from the Chrome Web Store > open the app, > and connect to any location. Once it gets connected, all your internet traffic will be encrypted, and you can unblock the games you play on your school Chromebook.
Q. What are some safe and trusted game sites?
Ans. Some safe and trusted game sites are:
Q. Does online gaming affect the mental health of students?
Ans. Yes, spending too much time with online gaming may cause anxiety, despair, and social withdrawal among students.
Sources:
---
Related Post