The Benefits of Business Software for Window Cleaners
Updated On October 19, 2023 | by James Wilson
Cleaning and maintaining the windows of a building is a never-ending task. Window-cleaning businesses, on the other hand, can't rely only on customer demand. Businesses that function smoothly attract and retain customers. To run a successful window cleaning service, you'll require scheduling software.
In this blog, we will discuss the benefits of business software for window cleaning. So keep on reading till the end to know more.
Allowing Dynamic Quotes
Cleaning a window can be difficult. Success requires speed. The best way to close a sale is to quickly resolve customer issues.
Cleaning software does the same. Quickly solves all possible problems of working with clients and managing your employees.
Window cleaning quotes are generated in real time as you enter your requirements. Date, urgency, and other characteristics affect the price of each window.
Field Complete simplifies service requests and quotes. The task is then scheduled for a cleaner. Agents on the field may use a smartphone app. Quotations are used to get rate and discount information. Backend algorithms do the hard work.
The Routing of Field Agents Should be Improved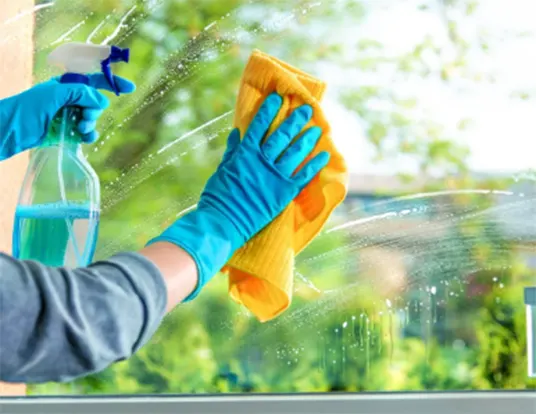 Window cleaners need more than just customers and orders to survive. Clients who are not serviced swiftly and correctly suffer.
Success requires cleaning as many windows as possible. Flexible scheduling benefits field agents' productivity. That's a win for the business. Using calendars or spreadsheets for scheduling may rapidly get chaotic and affect vital activities, etc.
The drag-and-drop calendar feature makes adjusting tasks simple. Executives may assign assignments to the team to deliver notifications to keep field agents and consumers informed.
Effortless Delivery and Tracking
Training cleaners is also a crucial step. Assist them with all necessary resources. Using cleaning business software may help you work more effectively. The crew memorizes the quickest routes. The photographs show a traffic jam. The cleaning crew may take a break and still arrive on time.
Field Complete field management software streamlines dispatching. It tracks the delivery truck using GPS. Supervisors can quickly determine the source of any delays. Customers may track their cleaning vehicle's arrival time. Business analysts may gain productivity by looking back.
Streamline the Methods
Cleaning programs may be linked to smartphone apps for faster cleaning. Plus, there are other latest technology trends that you can adapt to grow the window cleaning business.
The app gives you access to work orders and documentation. This data may be used to create safety checklists. When he goes to work, he's ready.
Job-specific inspection documents are available to field agents. There is a form for every requirement in the window cleaning business software. Forms may be customized. They don't need to learn new skills to gain from digitalization. Workflow and inspection management are made easier with an integrated dashboard.
Ensure that Functional Integration Management goes Beyond Window Washing
Stock information is readily available via simple interaction with Inventory Management. Cleaners' supplies and safety gear are currently on the market.
The Field Complete cleaning management system simplifies and centralizes the information. On the job site, a field team might gather client and work order information to prepare for the task. Everything is kept tidy by a lack of visual clutter. Important chores may be automated with strong asset management. Moreover, it helps to build a resilient business model that's sustainable and scalable in the long term.
Pay Your Bills Right Away!
Every company needs income. Cash flow would be harmed without prompt billing and payment collection. It takes longer to restock, promote, etc.
Field Complete window cleaning software makes billing easy. When an agent completes a transaction, invoices are delivered to customers automatically. Applications using geo-blocking independently count the hours worked. All of this together makes managing your trades an automated and easy task.
Electronic signatures are touchless. Work is verified via an e-signature and photos. Take before-and-after shots of the windows to keep track of your progress.
APIs connect PayPal's payment processing services to field applications. Before the field agent departs, an e-receipt will be issued. In addition to automation, ML algorithms, and other ways may aid organizations. Plus, you must take the help of email marketing to scale up your business. Visit fieldcomplete.com today to learn more!
So these are the benefits of business software for the Window Cleaning business. We hope this blog will help you understand clearly.
---
Related Post