Best 10 Plant Identification App 2023 for Android & iPhone Users – Free Plant Identifier Apps
Updated On July 29, 2023 | by Louise Simon
Is there an app to take a picture of a plant to find out what it is?
Well, yes, if you're looking for the easiest way to identify a plant, use the best plant identification app for both Android and iPhone devices. Now you do not have to search through textbooks or use Google to find out the types of flowers, plants, and rags you are observing anywhere. Just use your phone's camera to determine numerous plants with just a few clicks. Taking a photo to identify a plant is easily possible; all you need to do is use the right app. Just like there are medical apps for doctors, there are apps for people interested in gardening.
Although there are various plant identification online apps, here we have picked the 10 best apps to detect plants. These apps not only allow you to find the species, but you can also get to know how to take care of these plants. Moreover, you can recognize other plant issues, such as pests or diseases, to cure these problems and keep plants happy. A good app is all you need to improve your garden; you can even turn your hobby into a business with the changes you'll make.
Why Should We Use Plant Identifying Apps?
Plant identifier tools are perfect for knowing about new plants you encounter in your day-to-day life. Or if you are new to gardening, then it is best to use these apps to know how to care for your plants and help them grow properly. These apps are a great choice for botanists, hobbyists, and gardeners of all levels.
Below are our top picks for user-friendly and free plant identifier apps. These apps are ideal for first-time plant owners, gardeners, hikers, naturalists, and anybody who wants to explore plants. So check out all these apps to detect plants and pick the perfect one for you.
PlantSnap [#1 Best Plant Identification App 2023]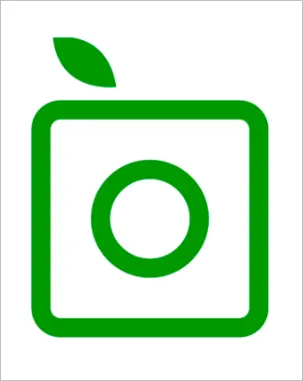 PlantSnap is our first choice among the top 10 plant identifier apps. This app is partnered with Snapchat and can identify plants, flowers, succulents, cacti, and mushrooms in seconds with just one click of your mobile. It has a broad number of different plants and identifies more than 6 lakh plant species in over 37 languages. Furthermore, it provides you with instant and precise results anywhere on Earth.
You can find care tips and other essential information to grow your plant properly. PlantSnap lets you share pictures of plants with the PlantSnappers. You can interact with them as well and develop knowledge about collections and care for plants.
It is fun and easy for everyone to use PlantSnap, especially for the young generation to connect with nature. This app will help people to find ways to protect plants and the incredible planet we live on.
This is one of the best plant identification apps used on both Android and iPhone devices. PlantSnap app is available in different languages like Dutch, English, German, French, Polish, Spanish, Korean, Italian, Swedish, and more.
How PlantSnap Works?
You just need to take a snap of the plant, and the PlantSnap app will let you know about the plant within seconds. It can currently recognize 90% of known plants and tree species. This includes every plant species you find every day.
This tool also allows you to crop photos, and once they're saved, it identifies plants quickly. But if the picture is not in the database, you can add or save it so that the app continues learning. PlantSnap additionally provides you with information about the plant's origin, variety, size at maturity, fruit, and flowers.
What Does PlantSnap Cost?
This app is free of cost for any user. PlantSnap is the best free plant identification app without ads and in-app purchases.
What are the Pros and Cons of PlantSnap?
| Pros | Cons |
| --- | --- |
| Identify 600,000+ plant species anywhere on the Earth. | Premium plant identifier features are not free. |
| Highly accurate information. | Limited free snaps you can use in a day. |
| User-friendly and attractive interface. | More information about common plants rather than rarer ones. |
PlantNet: Most Accurate Plant Identifier App for Location 
PlantNet is known as the best plant identification app with location and helps you to detect plants by pictures. It is a convenient tool for gardening or anybody who is a nature lover. With Plantnet, you can identify plants, trees, grasses, flowers, ferns, wild plants, and cactus from its database of about 20,000 species. This app assists botanists, scientists, and plant lovers by providing better knowledge about plants around the world. PlantNet has covered plants from around the globe, including ornamental and cultivated plants.
This app supports 45 languages which include Bulgarian, Dutch, Chinese, English, French, Italian, Japanese, Polish, Persian, Arabic, Portuguese, Spanish, Slovak, and Turkish. Also, it enables users to join groups to identify plants and know more about plants and trees.
How PlantNet Works?
PlantNet is based on image recognition, so make sure you provide a quality picture. So firstly, you click a picture and send it to the PlantNet app. Then, the app will automatically compare the image with several images that are uploaded by different other users to its botanical database.
Now you will be allowed to view a list of potential species that can be matched. Then you "vote" for the species which is likely to be the correct one. This method collects the information and examines it against the data provided by other users.
Then the app decides the plant's identity and provides you with information about the plant. The PlantNet database contains more than 45 flora and up to 46,000 plant species.
What are PlantNet Prices?
PlantNet app is a free plant identifier app to use on Android, iOS, and web devices. You just have to download the app on your devices and start using it without paying a single penny.
What are the Strengths and Limitations of PlantNet?
| Pros | Cons |
| --- | --- |
| Help you to identify various plants in many places around the world. | It does not contain databases of plants found in Asia and most African or South American parts. |
| It is free to use. | |
| The users help the app's database to grow day by day. | |
| It is easy to use for everyone. | |
| A perfectly suitable app to identify plants worldwide. | |
LeafSnap Premium: Most Precise House Plant Identifier App
LeafSnap Premium is our other choice in the plant identifier apps list, which is mostly known for identifying house plants and differentiating tree species. It can identify more than 32000 plant species all over the world. This app allows you to take a picture of a single part of the tree which you want to know about. Now the app will examine the image and provide some outcomes matched with the existing tree species from its database. 
Its innovative identification function can determine a plant in three ways: from a whole plant picture, from the flower photo, or from its leaf photo. Identifying plants only from the leaf picture is a good feature for pet owners. For instance, sometimes you see a leaf on your pet's lip, so you can identify whether it is safe for your canine or not.
LeafSnap Premium mostly provides fast and accurate information. It also offers a Diagnostics feature that suggests to users how to make your plant healthy. This feature is handy for new plant owners who are clueless about fixing plant woes.
How LeafSnap Plant Identification Works?
Apart from identifying plant species, this app allows you to know more about various species you find. LeafSnap plant identification app gives you access to a database that is regularly updated with additional information. You can track plants in your collection, get reminders for plant care, and keep a journal with photos from your personal collection.
How Much Does LeafSnap Cost?
LeafSnap is a free app to identify plants for a three-day trial. After that, you need to buy its subscription for $4.99 per month, which means $25.99 for a year. You can use the LeafSnap plant identifier on both Android and iOS devices.
What are LeafSnap's Advantages and Disadvantages?
| Pros | Cons |
| --- | --- |
| Simple user interface and easy to use. | Annoying ads with its free plan. |
| 2500+ high-resolution pictures are available. | |
| It has a built-in map for geotagging. | |
| Provides 180 tree varieties. | |
| Offers quick search tool. | |
FlowerChecker: Best Plant Identification App with Human Involvement
FlowerChecker has been working with around 50 botany and horticulture experts. This app not only helps people to identify plants but also gathers data to improve its machine-learning system for automatic plant identification. More than one million plants are identified by the FlowerChecker app.
It is not a computer-based app that only recognizes plants, but its expert team also receives users' photos to post an identification on the app. This application helps ecologists to do fieldwork actually well by making wide-scale monitoring easier. Besides that, you can also share and discuss your ideas to improve the app by connecting via email.
How FlowerChecker Works?
Usually, the FlowerChecker app responds or provides answers almost within one hour. To use this app, you just simply take a picture of any unknown plant and send it to the expert team, and they'll identify it. This is not a computer-based application, and real people are working behind it.
How Much is FlowerChecker?
As you know, FlowerChecker is not a computer-based plant identification app; it needs human involvement. That's why each identification is paid and costs $1/€0.7. Moreover, you will also get three identifications for a free trial.
What are FlowerChecker's Benefits and Drawbacks?
| Pros | Cons |
| --- | --- |
| Human-based plant identifier app. | Plant identification takes too long (usually minutes and hours). |
| Works with 50 botany and horticulture experts. | |
| Identified more than a million plant species. | |
| Helps to use fertilizers, herbicides, and pesticides more efficiently. | |
Planta: House Plant Identifier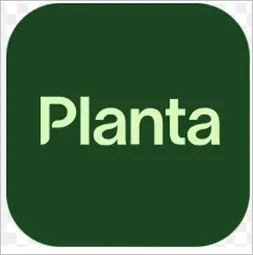 When it comes to the best plant identification and care app, how can we forget the Planta app? This tool is quite accurate for identifying house plants and also provides care instructions. Despite the indoor plant identifier tool, it is also capable of detecting numerous outdoor plants. It holds valuable information about how harmful some houseplants can be to animals and children.
The Planta app notifies you when plants require care and supervision. It also has an amazing light meter that tells you to choose rooms to keep certain plants in for better sunlight. The areas of interest of the Planta app include bioenergy, biochemistry, environmental physiology, metabolism, growth, molecular biology, structural biology, systems biology, morphogenesis, and physiology. It is a user-friendly app that gives you lots of tips to start taking care of your garden.
How Does Planta Work as a Plant Identifier?
Scan one of your plants to use the Planta app and know which variety of plants it is. This app has a unique feature to share how to take care of plants. There you will get every detail, like how much light your plant needs and how often you water it.
What are Planta Prices?
The basic version of this app is free of cost, but the premium version of the Planta app will cost $7.99 per month and $35.99 for a year.
What are the Pros and Cons of Planta?
| Pros | Cons |
| --- | --- |
| A simple user interface for new users. | Plant care recommendations are not 100% reliable. |
| Best application to identify indoor plants. | |
iNaturalist: Best Free Plant Identification App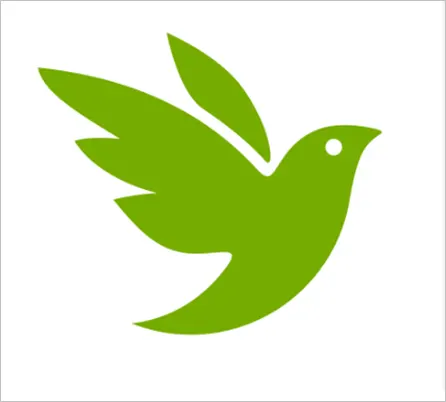 iNaturalist works on all your devices; you can download it via Google Play Store and App Store. It is a joint drive by the National Geographic Society and the California Academy of Sciences. The iNaturalist is an Artificial Intelligence tool that recommends possible identification results when you upload pictures. 
You will receive suggestions about plants from nature enthusiasts or naturalists. The best thing about this app is you can discuss and help other people to identify plants. iNaturalist app can work with or without Wi-Fi or an internet connection. It is available in various languages, such as Arabic, French, Dutch, Greek, Italian, German, and English.
This app is perfect for identifying plants and wildlife in the countryside and provides a location for better scientific research or results. It also informs you about nature projects occurring in your vicinity. iNaturalist is mainly adapted to identify wild plants, but it can also recognize house plants.
How iNaturalist App Work?
When you take a plant picture and upload it to iNaturalist, the app will record your observations. Then share it with your fellow naturalists and discuss your findings. You can also grow your knowledge by having a conversation with other naturalists and also help others by sharing yours.
How Much is iNaturalist?
This is a free plant identifier app that can be used on both Android and iOS devices. You just have to download it on your mobile device and use it for identifying plants.
What are iNaturalist App's Pros and Cons?
| Pros | Cons |
| --- | --- |
| Easy to use with low technical requirements. | Mostly geared towards wild plants. |
| No need for internet or Wi-Fi connections to use the iNaturalist app. | |
| A perfect app for students to gather data about various species as citizen scientists. | |
| Can be used on any device, free of cost. | |
PictureThis: AI-Powered Plant Identifier App 
PictureThis app is an AI-powered app that has discovered 12000+ plants, flowers, trees, and succulents around you. It can correctly detect 90% of indoor and outdoor plants. Furthermore, it is one of the best apps for plant identification and care, which identifies more than 1 million plants with 98% accuracy than many other human experts or AI tools.
This AI-powered app also identifies and helps you to diagnose plant problems within just seconds. Moreover, you can find the best spots to provide lights and keep your plants healthy just by using your phone. Some broad horticulture suggestions can be a bit unclear and lacking information.
PictureThis app has a simple user interface that is easy to use for everyone. You can just install the app on your device and use it without any hurdles. It is a completely entertaining and educational app for gardeners, botanists, nature lovers, teachers, and students who love to be around nature.
How Does PictureThis App Work?
This app also works similarly to the other plant identifiers. You just have to click a snap and send it to the PictureThis app. This AI-powered app will identify the snap and provide you with accurate results within seconds. Not only a plant identifier, it also guides you about plant lighting, watering, feeding, and more.
How Much Does PictureThis App Cost?
You will get a 7-day free trial, installed from Google Play Store and Apple Store. After that, you have to purchase its subscription, which comes with different plans. However, you have to pay $29.99 per year to identify plants and leverage other features as well.
What are PictureThis App Benefits and Drawbacks?
| Pros | Cons |
| --- | --- |
| Simple and easy-to-use plant identification app. | The free plan has limited plant identifications. |
| Accurate identification and information about 1,000,000+ plant species. | Too many annoying ads with a free plan. |
| Comprehensive amount of knowledge. | |
| Provides perfect recommendations to care for your plants. | |
iPlant: Simple App to Detect Plants
iPlant is a plant identifier with precise results that work with Artificial intelligence. The results are provided to you with a Wikipedia link if you want to explore more about it. Just share the photo, and the app will tell you about the plant and its species. 
It can automatically save identification records and speedily search history records. Besides that, iPlant allows users to share information on different social media apps such as WhatsApp, Twitter, Facebook, etc. This app is only available for users with iOS devices.
How to Use iPlant?
This app is extremely simple to use; you simply have to click the picture or choose it from the gallery. Upload it to the iPlant app and get all information about the plant and trees. Also, receive a Wikipedia link for accurate data and to know more about the plant species.
Is iPlant App Free to Use?
Yes, the iPlant is a free plant-identifying app, and there is no need to purchase its subscription to recognize plants and trees. Just install this tool on your iOS devices and use it without spending any money.
What are iPlant's Pros and Cons?
| Pros | Cons |
| --- | --- |
| Provide accurate information about plants. | Provide slow results. |
| Attach a Wikipedia link with the info. | Available for iOS only. |
| Quite simple to use. | |
GardenAnswers: Best Plant Identification App for Community
GardenAnswers app will let you sign up for a new community, and you can interact with horticulture experts. It is the best plant disease identification app that offers valuable guidance and solutions to eradicate pests from plants and cure unwellness.
This app will also let you know about the basics of each plant you want to know about. You can use the GardenAnswers app on both Android and iOS devices. Furthermore, you are also allowed to get expert advice and suggestions for any plant. You can also access your previous questions and answers within the app.
It has identified more than 20,000 plants and gives you accurate information within some seconds. It has a simple user interface that makes this app easy to use. Moreover, there are over 2,000,000 commonly asked questions about plants which you can search and get answers to your queries.
How GiveAnswers Do Plant Identification Online?
GiveAnswers app identifies plants when you point or click a picture from your phone or tablet and tap submit. You will get an instant plant identification after uploading the image. If your plant has a pest or other problem, you can find out what it is and get a cure for it.
How Much is the GiveAnswers App?
There is a free version available for this app but has limited features. To get all the advanced qualities of the GiveAnswers app, you've to pay $1.99 per question. If the app fails to recognize your picture at once, resubmit photos again. This will not cost a single penny to resend images. In some cases, they can send you local master Gardeners, volunteer service, and university resources references for free.
What are GiveAnswers' Benefits and Drawbacks?
| Pros | Cons |
| --- | --- |
| Available for both Android and iOS devices. | The free version has limited features. |
| It has a rich database. | Sometimes problems occur while choosing images. |
| Easy to use. | |
Google Lens: Free Plant Identifier App
Google Lens is a good choice if you are new to gardening and want to identify plants, flowers, trees, or even animals. This app is extremely easy to use; simply point your smartphone to the images, and Google Lens will identify that plant. 
It is an app to detect plants, especially for Android devices, as it is made specifically for this purpose. But it might not be as accurate as other plant identifier apps we have mentioned above. However, it is still worth giving Google Lens a try to identify plants.
All plant lovers will like and appreciate the large database of Google Lens. It will help you identify any plant with a real-time image or upload a picture from your gallery.
How to Use Google Lens to Identify Plants?
To use the plant identifier Google, you just click the picture of a plant, flower, or weed from your Android device. Then open the Google Photos app and select the photo. Now tap on the Google Lens icon, and it will show up a page with images that match your photo.
Is it Free to Use Google Lens?
Google Lens is the best free plant identification app for Android users. The best thing about this app is there are no ads or in-app purchases while using it.
What are Google Lens Strengths and Limitations?
| Pros | Cons |
| --- | --- |
| It has a large database to identify plants. | Only available for Android devices. |
| Provides quick information. | |
| Not only identifies plants but also provides productive information about them. | |
| No annoying ads or in-app purchases. | |
Final Words: What is the Best Plant Identifier App?
Plants identification apps are amazing tools for everyone who wants to explore nature. Here we have listed the 10 best plant and tree identification apps, and PlantSnap is our top pick.
This is the best free plant identification and care app that provides accurate answers to your queries. It has identified 6 million+ plant species till now and is an easy-to-use app available in over 37 languages. You can access the PlantSnap app on all devices.
However, there are some premium plant identifier apps other than PlantSnap that you can also check out. These also come with prominent features and functions to determine any plants and get care tips. So, choose one of the best among them according to your needs and suitability.
FAQs
Below we have mentioned the frequently asked queries about plant identifier apps, so have a look at them.
Q. Which Plant Identifier App is Most Accurate?
Ans. PlantSnap provides the most accurate identifying plant app. When we used this app to identify plants, we got highly precise answers and other worthwhile details about it.
Q. Is There a Free Plant Identifier App for iPhone?
Ans. Yes, there is a free plant disease identification app to identify plants for iPhone, namely, PlantSnap. It identifies plants and provides accurate results or other details to care for your plants.
Q. What is the Best Free Plant Identifier App 2023?
Ans. In our opinion, iNaturalist is the best plant identification and care app free, as it is available for both Android and iOS devices. Moreover, it is easy to use and not only identifies plants but also provides valuable information about them.
Q. Are These Plant Identifiers Reliable?
Ans. Yes, these plant and trees identifying apps are reliable and provide accurate answers. Their reliability usually depends on what you want to know from these plant detection apps.
---
Related Post