Top 5 KYC Providers in 2023
Updated On May 25, 2023 | by James Wilson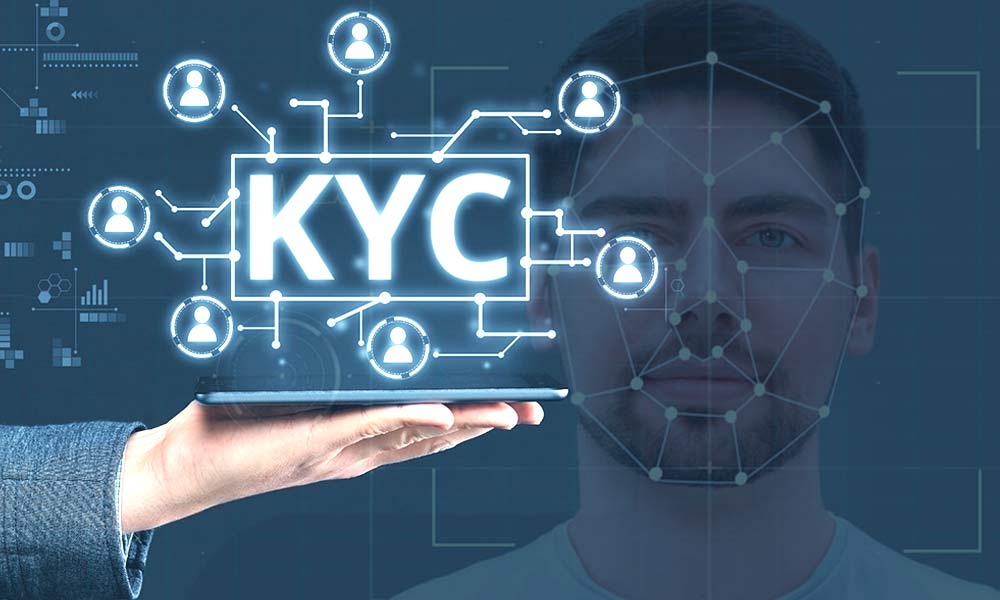 Financial markets are becoming increasingly regulated, and the need for customer due diligence is increasing, as a result, businesses are continuously searching for companies that provide high-quality KYC services to assist them in staying ahead of compliance regulations. However, which firms are the leaders in this field? As a result of our comprehensive analysis of the KYC market, we have identified five key players expected to be the market leaders in 2023.
Foremost, let's get started with the basics.
What is KYC?
KYC is a very popular term that you must have heard of around you. Basically, the term stands for "Know Your Customer". It is mandatory compliance that accounts holders have to go through to verify their identity. The financial service firms are the focused area of this service. It helps in legal procedures and smooth functioning in case of any situation of fraud or just to simply eliminate any chances of it.
As told, the focused audience of this service is financial institutions like government or private banks, loan providers, credit unions, insurance companies, and others. This service allows them to get all the details of the person to whom they are providing their valuable service.
As part of regulatory compliance, KYC, or "know your customer," is the process by which financial service firms verify the identity of their customers, monitor transactions, and assess the risk associated with potential customers or clients. The objective is to ensure that businesses operate within legal bounds and are not engaged in any fraudulent activities.
Financial institutions and businesses that provide customers with financial services should perform KYC checks as a matter of course. Customers can only open a new account or continue doing business with a bank once they have met all KYC criteria.
Why is KYC Important?
KYC includes various government-authorized identity proofs to verify the real identity of a client. These documents are collected with the sole purpose to verify the actual identity or credibility of the person. These details include all the contact details of the client as well as their residential proofs so that the person can be contacted by the officials through any means in case of need. This prevents the chance of any payment fraud or money laundering and other financial risks.
A KYC process plays a crucial role in protecting financial institutions against financial crimes as well as non-compliance issues. Businesses should implement a KYC system that is effective at helping them establish a relationship with their clients and preventing potential fraud, money laundering, and other risks.
How Does KYC Verification Handle?
Most KYC verifications are now handled by third-party providers. Customers' identities can be quickly and accurately verified by third-party providers through technology and services dedicated to customer due diligence.
What is a KYC Provider?
A KYC provider is a third-party service that assists businesses in confirming the identity of their clients and evaluating the risks involved. In order to assist businesses in streamlining their client onboarding procedure and ensuring compliance with anti-money laundering (AML) legislation, the supplier often provides software and services. Companies might also offer further services like sanctions screening, fraud detection, transaction tracking, and more.
5 Best KYC Providers for 2023
Following in the list you can find some of the best alternatives for your KYC provider needs:
Sumsub
With regard to real-time onboarding, KYC, and AML compliance, Sumsub assists businesses. The service enables AI-powered automated client identification document verification, assisting in the detection of suspicious activity and meeting regulatory standards without compromising user experience. It is intended to decrease human work.
The system is quite extensive and can handle over 6,500 different documents kinds from over 220 different nations. Moreover, rather than depending on records or masks, it employs patented and unique technology to identify genuine people on the customer's side.
Shufti Pro
Shufti Pro, a leading worldwide KYC provider, provides a cutting-edge AI-driven KYC and AML screening platform. It is one of the only companies in the sector that provide ID and identity verification services in all regional and linguistic contexts. They may execute verifications using cutting-edge technology in only 60 seconds, processing client data accurately and quickly.
Customers using Shufti Pro's services receive a thorough AML screening encompassing more than 1000 international watch lists, PEPs, and sanctions lists. Thanks to this, they can maintain an effective workflow while complying with the most recent regulatory regulations. Thanks to their omnichannel support, customers may easily utilize their services from any device.
It should be noted, however, that Shufti Pro only offers screening and does not provide any risk assessment functionality.
Seon
By weeding out fraudulent users before they reach KYC stage, Seon provides companies with a more cost-effective KYC solution. In order to achieve these objectives, it utilizes reverse phone lookups, email analysis, device fingerprinting, and digital profiling to provide insightful data points. Based on this information, a powerful risk-scoring engine is used to determine a fraud score that is accompanied by a clear explanation. Companies are able to save time and money as a result of this process by immediately identifying bad actors and eliminating them.
The pricing model for Seon is transparent as well as it offers a fast, frictionless API. Nonetheless, it is not capable of detecting documents or biometrics, nor does it perform AML or PEP checks for compliance purposes. In spite of this, Seon is a powerful KYC tool that is capable of detecting fraudulent users quickly and accurately.
Trulioo
Trulioo is an industry leader in the area of identity verification, offering a range of services to enable customers to onboard quickly and efficiently. Unlike its competitors, Trulioo ensures real-time business verification of customers' data and complex risk management needs in one go, helping businesses to differentiate themselves from the competition. Furthermore, Trulioo has developed a reputation for being a preferred provider in the industry because of its extensive database of mobile network operators (MNOs), which allows the company to collect reliable data.
Nevertheless, Trulioo does have some disadvantages. There may be a limited amount of customer support, and AML measures are relatively narrowly defined, while document verification checks are quite basic. It remains a popular choice among businesses looking to verify customers online quickly, despite Trulioo's shortcomings.
Ondato
As part of its KYC solution, Ondato strives to simplify and streamline businesses' compliance processes. Organizations are able to verify over 10,000 different types of documents in just 60 seconds by using the tools provided by this service. As a result of this automated process, both individuals and organizations are protected from harm, while also enjoying greater customer satisfaction.
With Ondato's KYC solution, you can access 192 countries worldwide. There are a number of tools included in the company's toolkit, including identity verification, business onboarding, customer data platforms, due diligence, authentication, and virtual branches.
Benefits of Utilizing a KYC Provider for Businesses
Businesses that choose to utilize KYC providers can benefit from a multitude of advantages. You can accomplish the following with the assistance of a reliable KYC provider:
Make compliance procedures more efficient, saving time and money.
Accurately and effectively validate consumer data as soon as possible.
Maintain compliance with the most recent legal requirements.
Decrease the risk of fraud by properly and swiftly removing bad actors.
Get worldwide watch lists and databases with ease.
Boost client satisfaction by providing a quick, painless onboarding procedure.
Get instant alert alerts if questionable behavior is found.
Final Thoughts
Businesses seeking to simplify and streamline their compliance processes may find KYC providers to be valuable asset. Ultimately, KYC providers ensure your company and your customers' safety while saving time and money.See more about KYS here b2core.com
---
Related Post