What's Working in B2B Social Media Marketing?
Updated On January 13, 2023 | by Kamal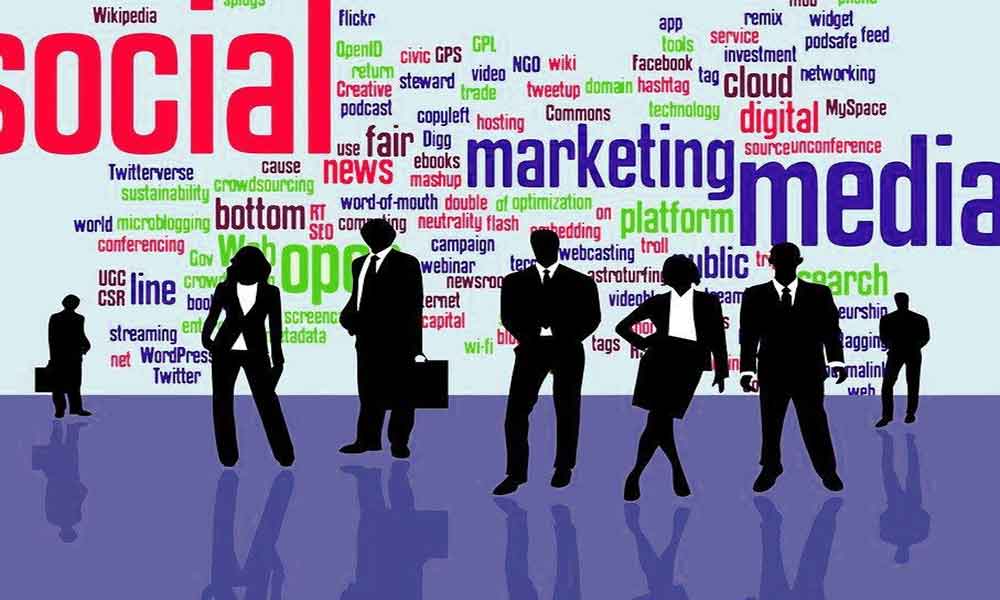 There is no doubt that social media platforms are influencing many aspects of our lives. They are powerful tools for revealing yourself or your business to the world, conveying important messages, and reaching the target audience.
Although many marketing efforts focus on social media strategies for the business-to-consumer (B2C) retail model, we keep forgetting that these social platforms can also be used to build connections between businesses.
It is estimated that 80% of B2B sales interactions between suppliers and buyers will take place via digital channels by 2025.
Maybe you already know the importance of B2B social media marketing but are unsure how to utilize these platforms the best, or you are just starting to make business connections on social networks and need some guidance.
Either way, this article is for you. With help from one of the best digital marketing agencies in Utah, we will break down the most effective strategies for the three social media channels that are most commonly used for B2B marketing.
B2B social media marketing for Facebook
B2B social media marketing for Instagram
B2B social media marketing for LinkedIn
Let's log in!
B2B Social Media Marketing for Facebook
While there are new social platforms that gain more traction each day, Facebook still holds the crown as having the biggest consumer base with close to three billion active monthly users.
Facebook's best practices for driving value to B2B retail include:
Optimizing your account for search engines – fill out the "About" section and include links for your and any other channel that you might have.
Boost user experience – pin your new and/or most relevant posts at the top of your page to ensure all your visitors, old and new, see the most valuable information right away.
Offer valuable content – depending on what you want to achieve, you can choose between different content options, such as product demonstrations, case studies, preference quizzes, limited-time offers, free trials, etc.
Make sure you personalize your communication via Facebook Messenger with a custom-programmed bot.
B2B Social Media Marketing for Instagram
70% of marketers state that Instagram is the most effective platform for reaching potential clients. Thus, it becomes clear that this channel must be included in your B2B social media marketing efforts.
To make the most of Instagram's features, try the following tactics:
Insert your keywords in your account name and user name.
Optimize your bio with relevant keywords.
Satisfy the IG algorithm with descriptive captions.
Use tools like Hashtagify to discover the best hashtag options for your business.
Get involved in more interactions to increase your chances of getting tagged in user-generated content (UGC).
Lastly, you need to keep your visitors engaged in your content. To do this, you need to provide captivating videos on your Instagram Reel that show your business' culture in a creative, more casual way.
B2B Social Media Marketing for LinkedIn
In 2022, LinkedIn is gaining more momentum by the minute. So it's not a surprise that this business-oriented platform is responsible for 80% of all social media B2B leads.
To draw more attention to your LinkedIn profile and generate more qualified leads, try implementing the following tactics:
Reach out to professionals who fit your ideal customer profile.
Make the most use of LinkedIn's Ad features.
Take every chance to connect with your visitors.
Post your articles on LinkedIn Pulse.
Provide conversational content to spark people's interest.
Establish regular communication with your existing connections.
As a channel with a substantial B2B audience and advanced search filters for targeting the right audience, LinkedIn is the most natural environment for B2B social media marketing.
Conclusion
Every marketer knows that being present on social media platforms is what can ultimately make or break a business. With the right strategy, you can create a positive image for your brand and generate more qualified leads.
In the words of Erik Qualman, motivational speaker and author of "Socialnomics": "We don't have a choice on whether we do social media, the question is how well we do it."
We hope our article helped you recognize the current trends to follow and gave you valuable insights into best practices in B2B social media marketing for achieving your business goals.
---
Related Post