5 Benefits of Business Ownership
Updated On October 26, 2023 | by Victoria Steur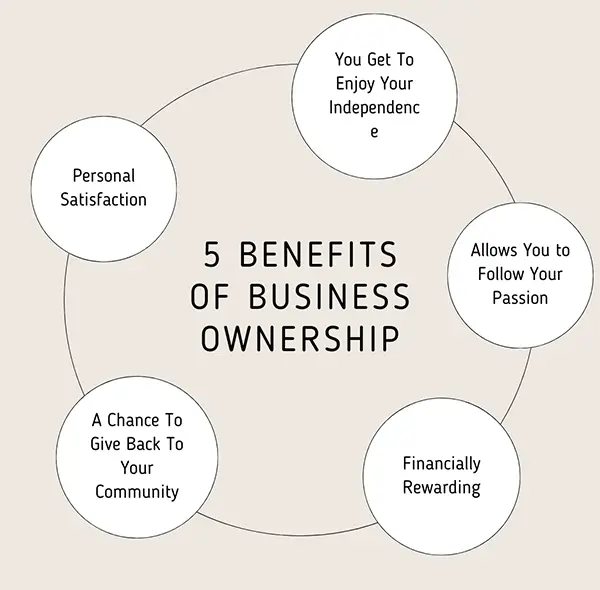 Owning a business often comes with exciting rewards at many levels. Considering its benefits, people are leaning more to opt to run their own ones rather than being an employee somewhere and getting away from the feeling of satisfaction and happiness.
Are you one of them? Owning an enterprise is unquestionably a good option. Further, if you are unaware of its associated benefits then you have come to the right place.
Most importantly, before starting, one must understand the kind of benefits you can expect to experience when you have successfully established one for yourself. In this way, you'll get to know what to expect and what to aim for.
Let's figure out…
Statistics
The graph demonstrates the percentage of small business owners according to different age groups varying from "Under 35", 35-49", and "50-88".
The top five benefits that you will be experiencing are as follows:
You Get to Enjoy Your Independence
Having your enterprise means that you're the boss. That said, you can't get fired no matter what, especially if it's a sole proprietorship. Being your own boss also means that you can make decisions that are decisive for your s success at any time if you see fit.
Getting independent allows you to take hold of your career path. If you work for another company, the organization is the one that will control it, how much you'll earn, and the tasks you will be doing. Meanwhile, when you become a proprietor, you control these aspects of your career. You can decide what tasks to do, plan something to earn more, and help yourself grow.
Independence will even allow you to decide how to acquire funds. For instance, if you're thinking about taking out loans like Plain Green, you'll be able to choose a much more affordable option without having to need anyone's approval.
More often, it's good to ensure that your enterprise is benefiting from the loan you have opted for and if the benefits are greater than its risks. What's more, you can even choose people whom you can work with.
Thus, you are in power and can hire employees who will bring value on board and prove to be an asset. Long story short, you can simply avoid struggling to work with toxic people anymore.
Allows You to Follow Your Passion
Entrepreneurs put up a business that is aligned with their passion. If you have the power to establish one, you'll have a hold over what industry you want to pursue. For example, if you love to cook, putting up a restaurant or a café can help you enjoy your passion while earning at the same time.
Interesting Fact
Entrepreneurs are on the rise around the globe, however, according to a Global Entrepreneurship Monitor report there are about 582 million entrepreneurs on the earth.
If you're currently working in an industry that isn't your passion, then it's safe to assume you're unhappy. So, it's highly recommended to establish your own organization that caters to the industry that you enjoy.
That's why opening an enterprise is not advisable just because of the income. If you're opening it that isn't your passion, it won't thrive. You'll only waste your money, time, and effort. Instead, follow your passion and establish one accordingly, and profiting will come smoothly.
Financially Rewarding
The most obvious perk of becoming a boss of your own enterprise is the ability to enjoy financial rewards. However, the harder you work to make it successful, the greater the financial reward you will receive.
Meanwhile, if you are working somewhere as an employee, you'll do what was agreed on in your contract regardless of how hardworking you are.
You'll experience such drawbacks more if you're a professional or working in executive or admin. You're probably one of what is referred to as "exempt employees." Exempt employees are employees who aren't eligible for overtime compensation or minimum wage. These employees typically work in the following fields:
Executive
Administrative
Professional
Computer-related industries
Outside Sales
They are compensated with a fixed salary rather than an hourly basis wage. It is one reason why many professionals lose interest in the corporate world and consider opening their business.
By owning your business, you can be paid properly. Even though you choose to work 12 hours a day, six days a week, you can rest assured that you get proper compensation. Lastly, being a man of affairs, you have power over finances. As a result, you can manage it properly to assist in growth and achieve financial freedom.
A Chance to Give Back to Your Community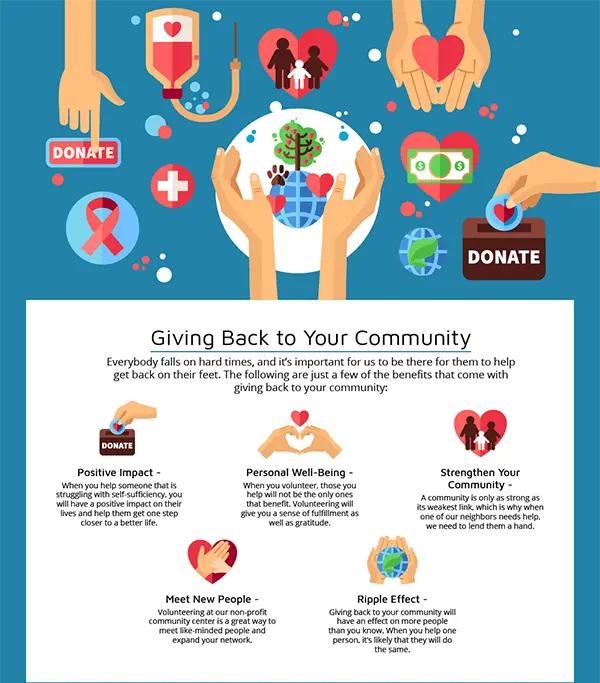 If you become an owner and establish your enterprise within your local community, you'll have the opportunity to give back to your community. For instance, you can offer a scholarship to your community.
You can even participate in charity events that will aid your community in improving or supporting the locals. Aside from becoming charitable, you can opt to collaborate with other local owners and help each other thrive, especially during trying times.
Personal Satisfaction
Nothing is more satisfactory when you get to do the thing you love when earning money. It has been mentioned earlier that being a proprietor allows you to follow your passion, and that's one of the reasons why owning an enterprise is satisfactory.
Moreover, owning will let your creativity flow throughout. No one will stop you from incorporating your ideas and creativity into it. You can be innovative and create something unique and amazing to solidify your reputation in your chosen industry.
Do You Know?
The data released by the U.S. Small Business Administration (SBA) reveals that from March 2020 to March 2021, approximately 1.1 million new small businesses were opened.
Some entrepreneurs can be refugees from the corporate sector seeking more hold over their lives. Achieving success entails extending the company's lifespan and maintaining a lifelong connection to your interests. Many proprietors are motivated by this feeling of personal fulfillment.
If you're looking for personal satisfaction, it can benefit you. It can assist you in achieving the satisfaction that you're seeking.
To Sum It Up
Being your business owner allows you to control your time, tasks, and earnings. Besides, it will help you learn a lot of things that, in return, will assist you in expanding your enterprise. Therefore, if you're still hesitating about establishing an organization, you must consider the factors above to motivate you.
---
Related Post