What App Gets Rid of Background Noise? Know in Detail
Updated On September 22, 2023 | by Louise Simon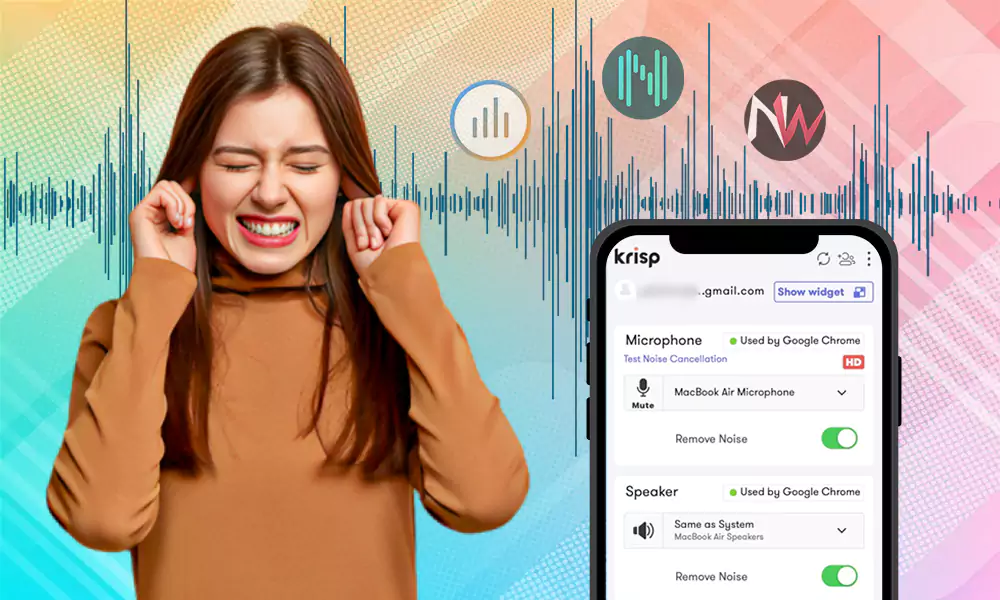 We are sure you have listened to a podcast where the speaker's voice is crystal clear. Even more impressive is that most of them record their audio/ podcasts while sitting in chairs at their homes. So it makes us wonder how they achieve a 100% noise-free environment to record their podcast. They are family people and must have vehicles running around their area. How do they eliminate all those disturbances, as noise-proofing a house is still remote? The secret lies in using these apps that help them stop the extra sound other than the original clip.
If you, too, are a budding podcaster or need a better way to manage your office calls during a remote session, then this post is just for you. In writing, we have discussed a few fantastic apps to achieve it. Know what app gets rid of background noise in detail for a convincing result.
Best Noise-Canceling Apps in the Market
Are you curious to know what app gets rid of background disturbance? Below we have presented some of the best noise removal/cancellation applications. They are the best formula to get a calm environment ensuring smoother accomplishment of tasks.
Krisp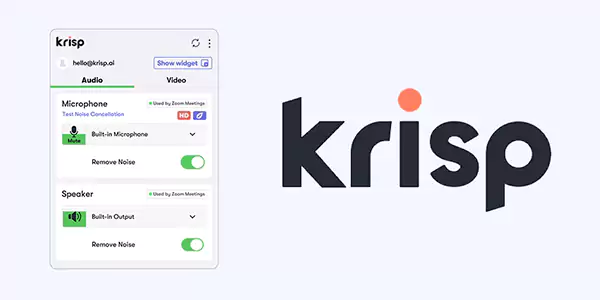 Krisp is an AI (artificial intelligence) enabled application. It has many user-friendly features and is very easy to operate. For instance, it has both room echo remover and acoustic echo remover. Furthermore, during video calls, it removes unwanted sounds from both ends. As a result, when you communicate using Krisp, your voice reaches clearly, and the speaker's sound on the other end also becomes crystal clear. Krisp has both free and paid plans. Under its free usage plan, you can use the program for 120 minutes weekly. However, if you plan to use it more than that, you can buy its three-tiered plan. Besides, it is highly compatible with various devices and applications, making it a popular choice for noise-canceling sites.
Neutralizer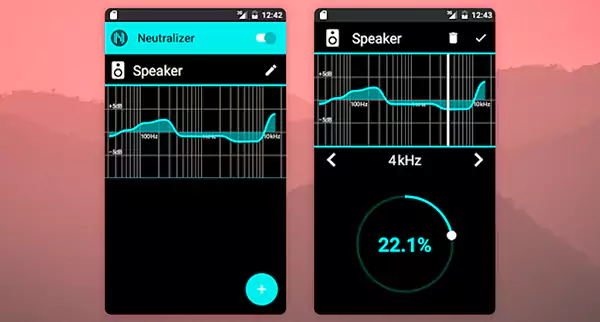 Neutralizer is a unique Android-only app. As the name suggests, it works much more as a neutralizer than any other app. It works on the principle that every individual has different hearing levels. Thus it optimizes the surrounding sound that best suits your hearing levels. In other words, it does not cancel; it just regulates the bluster to improve your hearing capacity. It does so by employing its "hearing examination" feature. It analyzes your hearing capacity and activates its "active noise reduction" mode. Besides, this app allows an individual to have personalized hearing profiles. Speaking of Neutralizer's membership plan, it is entirely free to use. However, it is not compatible with iOS-powered devices.
myNoise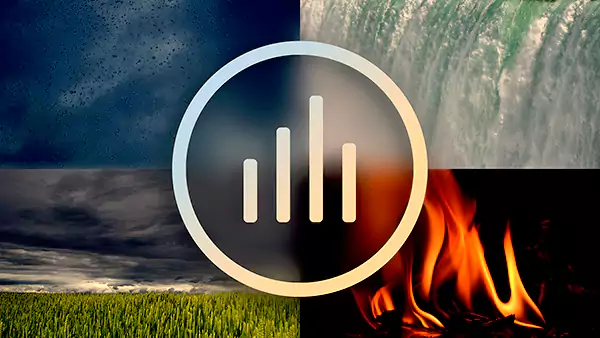 myNoise is an application that works as an ambient soundscape, i.e., It does not work as canceling the disturbance per se. Instead, it plays the white sound of your choice and tricks the mind into ignoring additional external disturbance. Hence, myNoise is an efficient app when you are off to sleep, reading a book, trying to study, or working. The white sound and the low-frequency waves create a soothing aura to help your mind focus. The remarkable fact about myNoise is that it is compatible with all kinds of devices. You can download and play it on your web, Alexa, Macbook, iPhone, and Android devices. Though the software is entirely free to use, however, you have to pay a small fee to unlock unique white soundtracks.
Noise Wall
Noise Wall is a free option that blocks external sounds by producing four noise-canceling vibrations. You can employ white, pink, brown, and customer choice. Each one of them has certain frequency limits. However, in the custom settings, you can configure that to help you cancel out the external sounds. Furthermore, it has additional features, such as a sleep timer and offline user modes. It also enables usage when you are working with any other application and assists you in focusing on your work.
ClaerityAI
Clarity AI allows you to use its applications mainly for calls, webinars, or video calls. It offers a free trial period of 30 days, and after that, you have to upgrade to a premium plan. It is compatible with all kinds of systems and devices. One can find it very simple to use and easy to maneuver.
Endnote
With the above discussion, you are now in the final part of what app removes background noise. We have covered all the significant noise cancellation and optimization applications on the market. You can download one right now because most of them are free. Enjoy your working hours or studies with complete focus and determination.
---
Related Post