7 Easy Ways to Personalize Your Car Without Looking Tacky
Updated On March 23, 2023 | by Alan Biles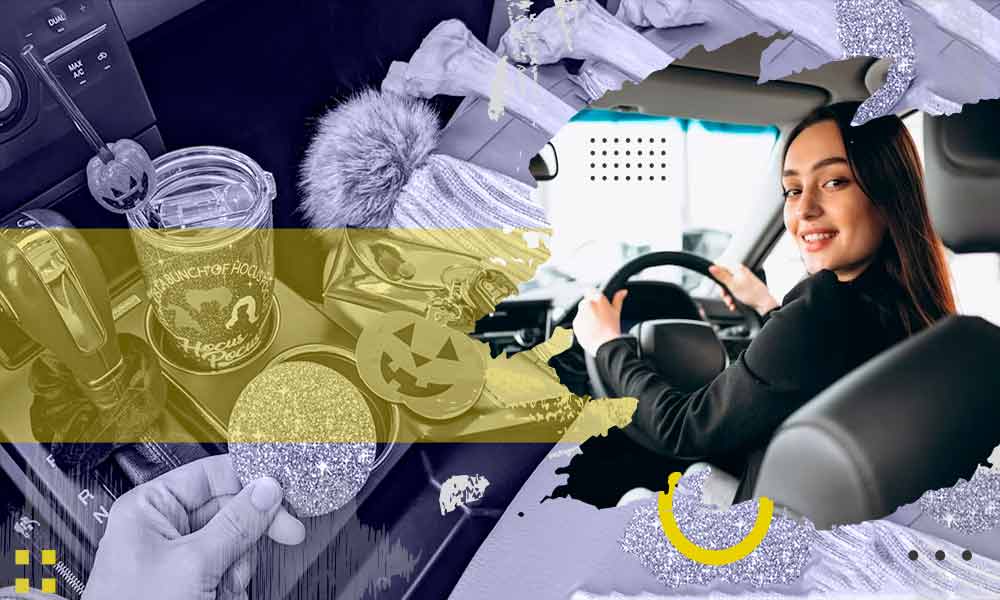 For many drivers, cars are not just a means of transportation, but an extension of our personality and style. Personalizing your vehicle can be a great way to make it feel more like your own and stand out on the road. However, there can be a fine line between adding unique touches and making your car look tacky.
Luckily, there are several easy ways to personalize your car without going overboard, like using some specific car decor accessories or focusing on small, non-obvious details. So in this article, we will explore seven easy ways to personalize your car without looking tacky, so you can express your style and make your vehicle truly your own.
Step 1. Must Have Car Accessories for Storage Organization
To make your car comfortable, start by organizing its space in a way that is truly comfortable for you. In the car, just like at home (and basically anywhere else), the space around you reflects your personality and lifestyle. So think about how you want your car interior to look and how you want it to be organized.
This is where websites for car accessories come in handy. Depending on what works best for you, you can get organizers for your front seat, back seat, central console, or glove compartment. Choose organizers made from quality materials and check the durability of all pockets if you don't want your car organizers to look tacky!
If you're looking for good car accessories in US, we can recommend the Owleys brand. They have the best website for car accessories of excellent quality, including organizers and other items we will be discussing today. Plus, shipping within the US is free.
Step 2. Keeping Your Car Seats Neat & Tidy
Another important point in addition to comfortable and convenient storage organization is cleanliness. Even if you got your perfect car with the perfect-looking interior, you can't avoid stains, scuffs, and other signs of wear over time. So to keep the neat and tidy look of your interior and car seats, it's important to think of upholstery protection.
In this case, seat covers are must-have car accessories you definitely need. You can find thousands of seat covers online to express your personality and choose the best ones for you. There are cute eco-leather seat covers, soft and fluffy ones, minimalistic fabric options, and many others – the choice is yours!
Step 3. Don't Forget About the Trunk Area!
Many drivers carefully keep the car interior clean and nice-looking. And they prefer not to notice that at this time, their trunk looks like a bunch of junk.
Don't be such a driver!
If you want to make your car really personalized and comfortable, take care not only of the interior but also of the trunk. Because it is also noticeable, and it also demonstrates your approach.
When browsing websites for car accessories, look for trunk organizers, cargo boxes, and mats. Finally, clean up the backwash off old stains, throw out the trash, and conveniently organize your car tools and cleaning products. Trust us, you will be very satisfied with yourself.
Step 4. Maintaining Style When Traveling with Family & Pets
Traveling with a large family, small kids, or pets? This requires closer attention in terms of on-the-road coziness and comfort. Think about your passengers and your car in advance.
If you're a family guy, a great solution would be to buy car accessories for kids: for example, organizers with a playing table or a tablet holder. If you have a newborn baby, get a small car organizer to keep all the baby stuff – like food, bottles, and diapers – always handy in the car.
And if you're a pet parent, you definitely need dog or cat car accessories. For example, pet carriers, travel beds, or backseat hammocks for pets. Other useful dog and cat car accessories are safety harnesses and pet seat belts.
All these products not only create a cozy and comfortable atmosphere for your loved ones on the go but also make your car much more like your own.
Step 5. How to Deal with On-The-Road Garbage?
If you travel long distances or often drive around the city with your family or friends, you're probably familiar with the problem of garbage in the car.
To easily deal with it and keep your car clean, get yourself a convenient car trash can. You can easily find options for the front or back seat on websites for car accessories. These are really handy and help you keep the car interior clean and well-organized anywhere you go.
Step 6. Add Some Nice Car Décor Accessories
To add more coziness and details that reflect your personality, get some special car decor accessories. For example, it can be a toy with your favorite movie character, embroidered pillows, or an eco-friendly car air freshener with natural fragrances. And if you're a fan of cute stickers, add them to turn your vehicle into a truly unique work of art. Feel free to express yourself!
Step 7. Think About Non-Obvious Details
Unique ways to personalize your car are not always obvious. Here are some ideas to inspire you!
Install LED interior lighting to create a unique ambiance
Get a set of car accessories that match each other in style and color
Add a customized license plate frame that reflects your personality or interests
Create your own air freshener by adding essential oils to a piece of felt or fabric
Add a colorful or patterned window tinting of your choice
Replace upholstery and mats with ones you prefer
Get a smart car speaker for hands-free assistance
So, let's sum up all the above.
Today we discussed seven easy ways to personalize your car with a help of some useful and trendy car accessories. We took a closer look at what to choose and why. Like this, we talked about organizing car storage, protecting car seats, taking care of your trunk, traveling with family and pets, ways to deal with car garbage, and what decorative and non-obvious details can make your car more like your own. In addition, we have shared our pick of the best website for car accessories in the US, which we can recommend checking out to get ideas from our article.
Drive happily and safely!
---
Related Post