Car Auction Checklist: What to Look For and Avoid
Updated On August 9, 2023 | by Alan Biles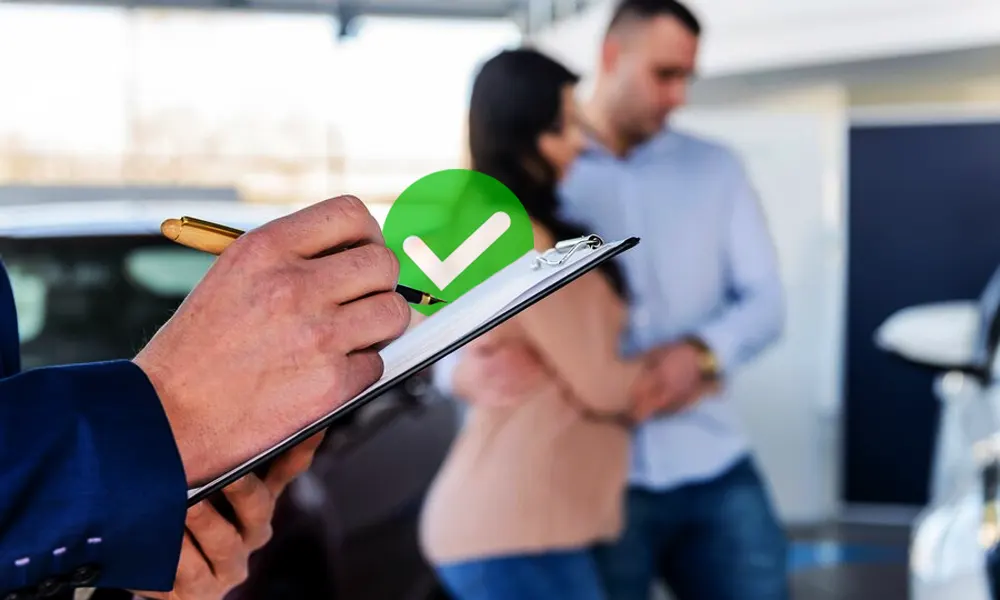 Key Takeaways

Various factors should be considered before bidding on a car at an auction.
Thoroughly research the car's make, model, type, and history to avoid overpaying.
Familiarize yourself with the auction's rules and regulations.
Make sure that your payment options are sorted before the bidding process. Observe other bidders' behavior to look out for the competition.
Following these steps will help you in making informed decisions.
Buying a car at an auction can be an exciting and cost-effective way to purchase a vehicle, but it can also be risky. Before making car bids at a car auction, it is important to review the checklist below.
It will help you to decide whether it is worth the cost and if there are potential problems with the vehicle that can be avoided.
Research, Research, Research!
Doing your homework is vital before attending an automobile public sale. Without proper research, you might end up overpaying for a faulty, or worse, a vehicle with legal issues.
By researching its make, model, average price, and common defects and checking its history report, you're safeguarding your investment. You'll have a clear idea of what that automobile is worth, what problems to look for, and what questions to ask.
Also, it enables you to set a realistic budget, so you don't get carried away in the heat of the bidding war. Remember, knowledge is power, especially at a car auction!
Do You Know?
Online auctions reported selling the highest number of historic automobiles at global auctions in 2022. Around 39.2 thousand vintage cars were sold through online events that year, up from 29.2 thousand in 2021.
Arrive Early
Arriving early at the car auction gives you enough time to inspect the ones you've targeted. It offers you an opportunity to thoroughly examine the vehicle's interior and exterior, check the engine, and even inspect underneath the automobile.
You might also want to bring along a trusted mechanic if you're not too car-savvy. An early bird catches not just a worm but potentially a fantastic four-wheeler at a steal!
Therefore, don your detective hat and carry a flashlight because you're on a mission to find the best deal without falling into any car public sale traps.
Do a Visual Inspection
A visual inspection is a vital step in evaluating the vehicle at an auction. This check can be as comprehensive as you can make it. Start by checking the body of the automobile for scratches, dents, or signs of repainting, which might suggest the car has been in an accident.
Look down the sides of the automobile from end to end for waviness; that indicates paintwork. Don't forget to check the interiors of the vehicle. Examine the dashboard, controls, and seats. Check the functionality of the conveyance features including the windows, air conditioning, music system, and lighting.
This also consists of the inspection of the engine compartment. Look for any leaks, rust, or worn components. Don't forget to look for the fluid level. A thorough inspection will help in identifying any red flags and make a more informed decision on whether to bid on that particular four-wheeler or not. It ensures that you are making an investment that gives you the best possible value.
Disclaimer!
Pay attention to how the body panels are spaced and aligned. Inconsistent gaps can be an indication of poor repair work or some past collision damage.
Observe the Actions of Other Bidders
Make sure to observe the activity and behavior of other bidders. This will give you a good indication of the competition for the automobile you are interested in.
Of course, feeling out the crowd isn't foolproof – but it's better than nothing!
Understand the Rules
Know the rules well, before you break them effectively. Every car auction is governed by its own set of rules and regulations. These can vary from place to place, so make sure you read the fine print before making any bids.
That way, you know exactly what you're getting yourself into.
Check the VIN
Do a detailed check of the vehicle identification number (VIN). This will give you access to a lot of information about the car, including its maintenance history and any accident records.
It's also important to be aware that some sellers might try to hide past damage by changing the VIN. So make sure to double-check the number against your research and records.
Make Sure You Have Payment Options Ready
Lastly, make sure that the payment options for the purchase are sorted out beforehand. Different auctions accept different forms of transaction, and some may have restrictions on what sort of payment methods they allow.
Before you start bidding, make sure that the auction house supports your preferred payment option.
Final Thoughts
Following these guidelines will ensure that you can purchase a car at an auction confidently. With so many variables, it's almost impossible to always get the best deal.
However, if you arm yourself with knowledge, you can avoid any unpleasant surprises down the line.
---
Related Post