Casinos to Visit When Touring New Zealand
Updated On November 8, 2023 | by Luca Thorpe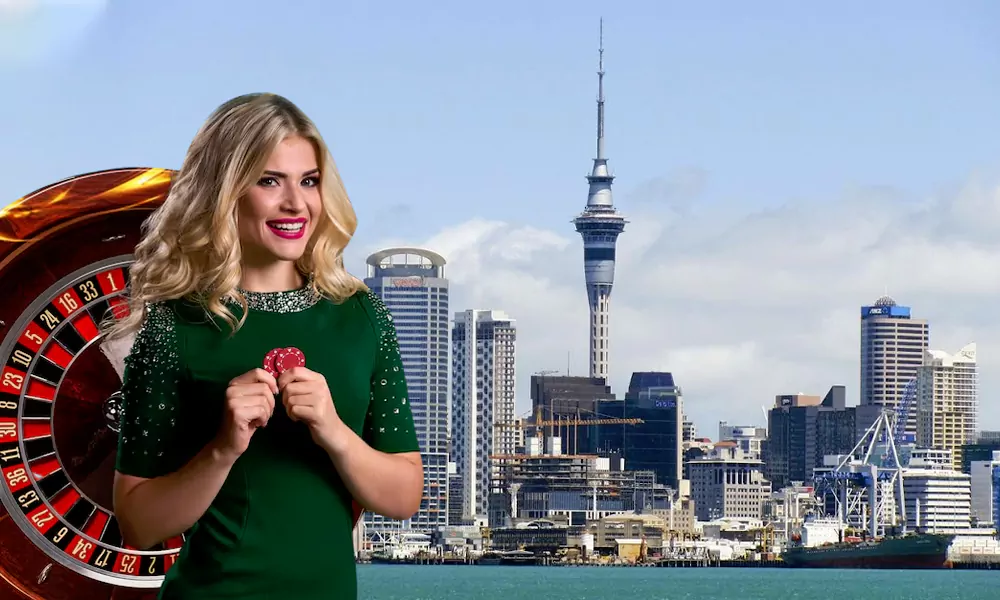 New Zealand is a dream destination with beautiful landscapes and serene towns to visit. If you're looking for thrills, go skydiving or white water rafting. And if the idea of a good time involves being indoors and winning money, explore the country's splendid casinos.
Kiwis got their first taste of the glamorous life in 1994 when the first casinos welcomed players around their tables. Locals and tourists alike have since fallen in love with the betting life.
Let's look at what these three exclusive casinos have in store for local and international players.
SkyCity Casinos
SkyCity Entertainment Casinos are the most affluent and well-known in New Zealand. This entertainment company runs three out of the country's few gambling places. Enjoy playing there even if you are new to the betting life or a seasoned pro.
Auckland's SkyCity in the enormous 328-metre-high Sky Tower is open 24/7 which is ideal for testing poker faces or enjoying the clanging of slot machines. It has 150 table games and over 2,100 gaming machines are the perfect way to stay busy. Auckland also hosts live events to entertain off-the-table players.
Meanwhile, the Hamilton SkyCity Casino has a good selection of table games and pokies, along with the occasional special sweepstake promotions. Hamilton's has a fantastic bowling alley as well to try something apart from gambling.
Finally, the third SkyCity Casino is in the heart of Queenstown. It is smaller, but all the most trendy betting and card games are there to enjoy. Like all the other ones, Queenstown has a selection of 'Learn-to-Play' brochures to teach the ins and outs of betting games.
All gambling places also have trained staff to teach the rules — all you have to do is ask!
DO YOU KNOW?
Though the laws for gambling are strict in New Zealand, their casinos accept other international currencies such as USD, CAD, EUR, and GBP. It gives the convenience of playing at an online casino even without an NZ bank account.
Grand Casino Dunedin
New Zealand gambling places go beyond just being gambling facilities. An example is the Grand Casino in South Island's second biggest city, Dunedin. Designed by Italian architect Louis Boldini in 1883, this quaint place is a must-see for architecture lovers.
The stunning mosaic floor in the foyer and the spiral staircase are a sight to behold. While the atmosphere alone is worth it, don't just admire the scenery. It has all the usual bells and whistles, from bingo to pokies.
Christchurch Casino
Christchurch, on the east coast of the South Island, is home to one of the country's oldest casinos. It has a welcoming atmosphere and plenty to do, with over 450 slot machines, 32 gaming tables, and VIP gaming rooms to entertain.
International and domestic players should also check out its live sports selection. The Monza Sports Bar is the place to be, especially when the All Blacks are playing!
Who Can Visit Casinos in New Zealand?
New Zealand casinos welcome both local and foreign players. The legal age to gamble is 20 years old, although betting on sports and playing online games is allowed if you are 18 or over. When visiting a betting place, remember to take a valid ID just in case.
Live gambling sites aren't the only places Kiwis should flock to for some betting fun. Online casinos are commonplace, and they entertain locals and tourists alike.
Online pokies are the best free entertainment source for Kiwis. It's easy to find all the usual suspects online, from sports betting to table games.
If you're wondering why the country only has a few casinos, the answer lies in the country's gambling laws. Although the laws opened up at the start of the millennium, the regulations are still strict.
Entertainment companies face quite a few hurdles on what's allowed. Operating gambling places without a license is prohibited, for example.
But the measures also mean to safely enjoy the most from betting games, offline and online. If it is not licensed — or the casino hesitates to show it — it's better to take your chips elsewhere!
New Zealanders spent more than $2.6 billion in the years 2020 and 2021, with almost a billion of this spent on pokie machines. As the graph below shows, gambling is one of the topmost entertainment industries with a wide variety of betting games.
Make the Most of Your Casino Visit
New Zealand gambling establishments tend to be fun and relaxing. Casual attire is typically acceptable, so clean jeans and a T-shirt are sufficient. However, all gambling places retain the right to turn down anyone who doesn't follow the dress code.
For example, SkyCity Casinos restricts certain items of clothing, such as flip-flops or sunglasses, so leave the shades at home.
When planning a proper night out, don't be afraid to dress up! Places like the Grand Casino Dunedin is like being in a James Bond movie while rocking a tuxedo or a gown.
Also, remember to take cash as well whenever possible. There are ATMs inside most betting places (or nearby), but credit card transactions are not accepted for gambling in New Zealand. They will want to see NZD with you at tables and slot machines. However, pay with a card when visiting the bars and restaurants.
Before heading out, check for any offers and promotions. Gambling places offer exclusive deals online, which could keep more bucks in your pocket. Who's to say 'no' to an extra run on pokies or double chips to spend at the baccarat table?
There are more fun activities than the gambling floor to try. Places like Christchurch Casino run extravagant live shows to enjoy with a tasty cocktail. Meanwhile, Orbit 360 in Auckland's SkyCity Casino is as known for its stunning skyline views as it is for its delectable food.
Discover New Zealand Casinos
The three New Zealand casinos mentioned above offer plenty of enjoyment when touring the country, so make sure to soak up their glamorous nightlife with friends. Even when just testing your poker face as a newbie or bathing in the limelight of slot machines, the above betting places have it all!
---