Phone Tracker Guide: Find the Target Device, Even If It's Dead or Offline
Updated On September 28, 2023 | by Samara Davis
Now you can track your phone for free! For tracking the lost phone, we have listed some of the best free phone tracker apps online for locating the lost phones.
Phone Tracker Walkthrough
Since phones are an indispensable part of everyday life, they can be lost anywhere, and many would like to know the answer to the question "How to find my phone?" It's hard to imagine losing our phones since they keep so much useful data. To skip the bewilderment after accidentally losing your phone, we have listed down some phone number tracker apps to locate your phone or track someone's phone in no time.
Read below to find out how to locate the target device, even if it's dead or not connected to the Internet.
Wonder: How Can I Find Someone's Information by a Phone Number? – Read Here.
Use Find My on iPhone
Find My Device is a one-stop application to locate Apple devices such as iPhones, iPad, and Mac. The Apple devices attached to MyTag can be located easily from the Find My app, even if the devices are offline.
So How Does It Work?
Step 1:
Open your phone and go to settings.
Step 2:
Now on the top, you should see your name. Tap on "your name."
Step 3:
Now find iCloud and tap iCloud.
Step 4:
Scroll to find the "My iPhone" feature and tap "Find My iPhone."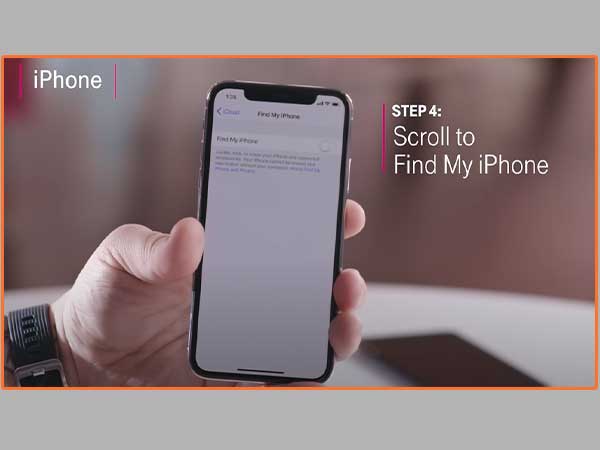 Step 5:
Slide the button to turn the toggle on and turn the "Send Last Location" on as well.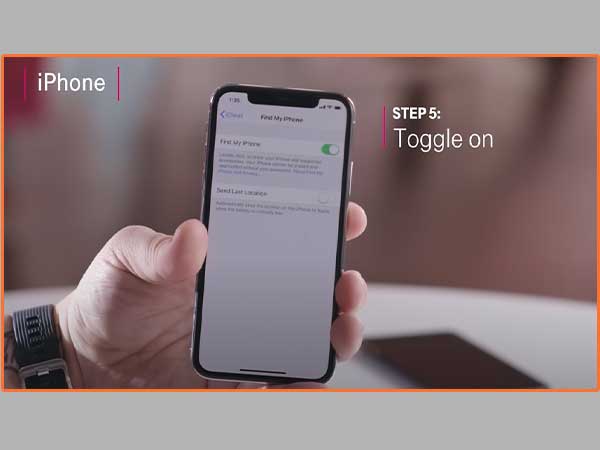 Step 6:
Sign in to iCloud from any device connected to the Internet to locate your iPhone.
Use Find My Device on Android
To locate your Android phone from the web, ring, or even wipe its data off for security, just install the app "Find My Device" from the Google Play store.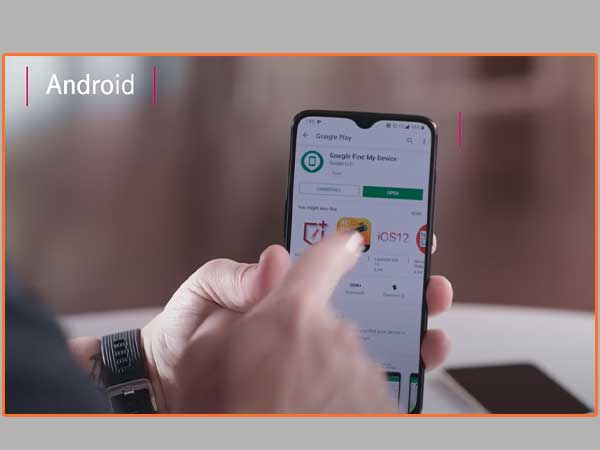 Step 1:
Open the app and sign in using your Google email address.
Step 2:
After signing in, grant access to the app by pressing the "Allow" button.
Step 3:
The system will start to locate your phone.
Additional Features:
You can also play the sound to track your phone.
Use Google Maps
For using Google Maps to track your phone or track someone's phone, make sure to turn on your device's location. Keep the location sharing options turned on to always be able to track your device.
Step 1:
Open Google Maps on your device.
Step 2:
Click on your profile in the Google Maps app.
Step 3:
Turn the Location Sharing feature on.
Step 4:
Select your device from the listed devices and tap share. You will now see a message that "ABC can see your location."
Step 5:
Tap on the shared device at the bottom.
Step 6:
This will navigate to the current location of the device you are locating.
Use Tracker Apps
If you are looking for the best phone tracking app, below we have listed some of them you can use to keep track of your phone remotely or find out how to track someone's phone without them knowing.
1. uMobix.com
uMobix is a tracking app that can monitor Android and iOS phones. It tracks all the in-going and outgoing activities and also provides features to spy on the screen and manage the camera as well as the microphone. In case the target phone is lost, this app will help you to locate it thanks to the GPS location tracking feature.
Not only can you locate your phone using uMobix, but you can also spy on the activities or sounds of the target phone using this app.
This phone tracker lets you monitor many social media apps. For instance:
Instagram
Facebook
Snapchat
Tinder
TikTok
The stealth mode does not let the user know that the app is running in the background of their phone. uMobix is listed as the top spy cell phone tracker.
2. Cocospy.org
Cococpy is a tracking software application that can be considered a mobile tracker-free application as it is so cheap if compared to other tracking apps. It lets you surveil your target's devices, track phones, and remotely control them. Here are some of its features:
Call tracking
Message spy
Browser history
Location tracking
Geofence alert
Social media spy
Stealth mode
To simply monitor or track a phone using Cocospy, you need to do the following:
Sign up using an email ID. Use the email ID as a username.
Select Android or iOS as your target prompt.
Log in to track the device using the Cocospy dashboard for live activities remotely.
H3 – SpyBubble Pro
SpyBubble is user-friendly tracking software that enables the following features:
Monitoring SMS and instant messaging apps like Facebook, WhatsApp, Snapchat, etc.
GPS tracking to navigate the current location using maps and obtain the GPS location history.
Recording calls to catch up remotely.
Tracking Internet activities, logging history, website visits, and bookmarked websites.
It is undetectable when installed on the target device.
It is compatible with Android, Windows, Mac, and iOS.
SpyBubble is a powerful phone tracker tool to monitor the target device by installing spyware on it. It lets you read the texts, remotely activate the phone camera, take photos, monitor GPS location in real-time, etc. All the data is stored on the web-based account and cloud-based account to secure it.
3. Hoverwatch.net
Hoverwatch is a dynamic phone tracking app used to track SMS records, call history, audio and video calls, locations, and apps like WhatsApp, Facebook, Skype, Telegram, Internet activity and take silent screenshots periodically.
You will be timely updated if the target device is being used for chatting, calling, Internet surfing, or anything else. Hoverwatch is able to detect the location of the phone even if both GPS and Wi-Fi are turned off.
How to Protect Your Phone from Being Tracked
On the contrary, if you feel like your phone is being monitored, which could be threatening to your data loss or privacy loss, you can look for the following symptoms on the phone.
The battery runs out quickly. If spy software is running in the phone background, it will consume the battery faster.
Strange noise while calling. If you suspect a strange noise when calling someone, there is a high chance that your phone is breached, and the third party can listen to your information exchange.
Spy software is always connected to data to store the information. The process of the continuous update will lead to more consumption of battery, and your phone will heat up in the process. This is one of the clear symptoms to find out if it is being tracked.
Slow activities. Processing of applications on the breached phone will be slower. The malware or hacking software has malicious code that takes a lot of power consumption and slows down the rest of the activities on a user's phone.
An important thing to consider: do not install any app in the name of phone tracking from the app store without doing thorough research; use only trusted sources and make sure to check the app reviews and online presence. This is one of the ways to protect your own phone from breaching or malware attacks.
Verdict
Hopefully, the information provided in this article will benefit you in the search for the best mobile tracker free to find your lost phone. If you are looking for a tracking app able not only to locate your phone but offer additional features, consider using such spyware software as uMobix or Cocospy.
FAQ
Can I track someone's location by phone number?
Yes, you can track someone by using their phone number no matter what your intentions are – to know what your child is doing, ensure that your loved ones are safe, or track your lost phone's location.
It can be done via using the native location detection software on the devices and also by using tracking software applications as mentioned above.
Make sure to get the tracking applications from a trusted resource, and valid sites. Otherwise, the corrupted software makes it feasible for hackers to access your phone remotely without the user even knowing.
How can I know someone is tracking my phone?
If your phone has started to malfunction, know that 80% of the chances are that your phone is being monitored, controlled, or hacked. The rest of 20% could be the life span of the phone, the charging port issue, or the charger's bad efficiency.
Other than observing the symptoms like unusual reboots, battery drains, suspicious calls, and texts history, there are monitoring apps that can keep the health check of your phone as well as secure it from any breaching activities.
Can I locate my phone if it is switched off?
Both Android and iOS can be detected or tracked even if the phone goes out of the connection or is switched off. The GPS in the phone helps to locate your connection-less device by using nearby cell phone towers. The "Bluetooth location" feature also allows locating the phone if it is switched on. For the switched-off devices, the "Find My iPhone" feature on iOS and the "Find My Device" feature on Android are useful methods to track the phones even if they are powered off.
---