Top 8 Antivirus Software of 2023- Unmatched Security is Guaranteed
Updated On January 11, 2023 | by Louise Simon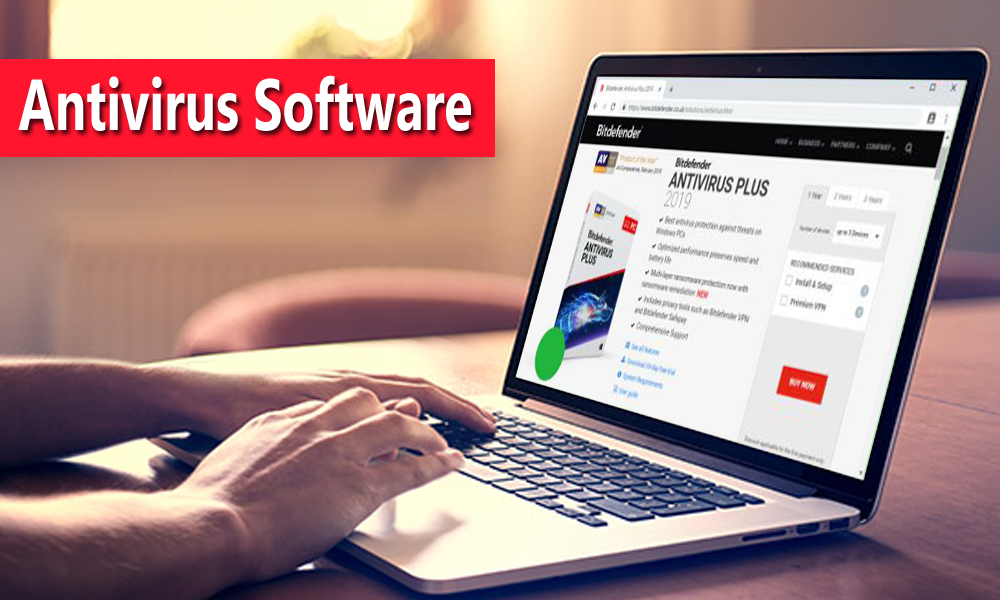 The era of digitization also has its own limitations such as regular cybercrimes, identity thefts and spamming. It is seen that these issues have increased rapidly in past few years. So, as per the saying "prevention is better than cure", you need to keep your armor on for securing your computer and web-experience and for this, having a strong antivirus is essential. "Antivirus" is basically a security program that ensures your safety over web, besides this, it keeps your device free from virus, malware and other vulnerabilities that accumulate in the backyard of your device, over the period of time.
It is important to choose the right antivirus for your system so that you can freely use any sort apps and programs on your device. There are multiple options available in the market to choose a cyber-security software, but not all of them are equally effective. To help you in choosing an ideal antivirus, we have compiled the best antivirus programs in a list. Read the pros and cons carefully, so that you can invest your hard-earned money on the right thing.
List of Best- Free Antivirus of 2023
Antivirus Software
BitDefender
Read
Kaspersky
Read
Norton
Read
Webroot
Read
ESET NOD32
Read
Fsecure
Read
Trend micro+
Read
Panda dome
Read
Works with Win 10
Works with Win 8x
Works with Win 7
Works with Win Vista
Works with Win XP
Malware Protection
Low Resource Usage
Social Network Protection
USB Scanning
Email Scanning
Easy to Use
Tech Support Based In
India
Philippines
India
US
US
UK
US
India
BitDefender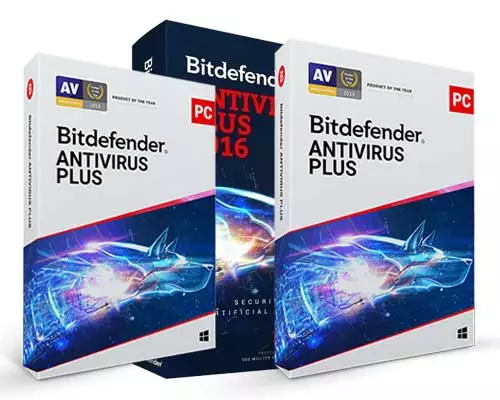 BitDefender Antivirus is the security expert program that is mainly designed to work with Windows operating system. For those who are searching for an all-round suite that works potentially as antivirus and antimalware, BitDefender is your cup of tea. It perfectly guards your device against a wide spectrum of security threats and vulnerabilities without affecting the performance of your system. Likewise, it is able to fight and combat all known and unknown viruses, malware, rootkits, and spyware.
BitDefender is also a very lightweight program with never interrupts the functioning of other software and apps. Once installed, you don't need to pay special attention and thus it is perfect for every user out there. It keeps its sword ready to slay the unwanted viruses and infection, even if they are growing in the background of your device. Also, it secures your device from hacking attempts by covering your web-based data and information.
Highlights:
Specially designed for Windows
Perfect for personal and professional use
Free version available
Cons:
Limited to Windows-based devices
It takes time to complete full-scan
Limited free version.
Visit: https://www.bitdefender.com/
Kaspersky Internet Security: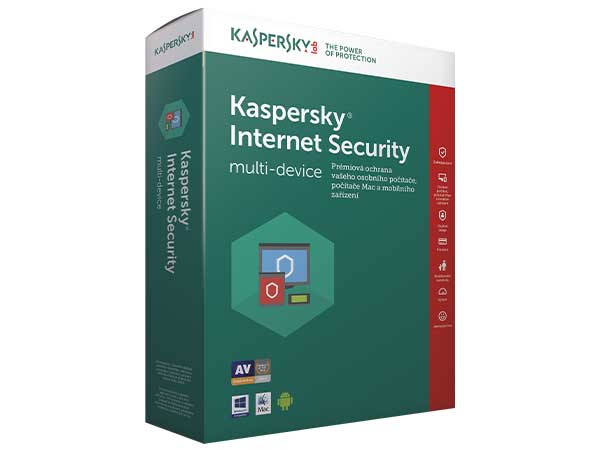 Kaspersky is renowned internet security that keeps the security threats at bay while you are working on the web. This is very basic yet powerful internet security program that just needs one click to show its powers. The feature list is quite amazing and got everything covered for every web user. If you have this warrior installed on your system, hacking attempts can no more affect your system. It secures you from all kinds of malicious software, including viruses, spam, malware, adware, and other threats.
If you are done with those annoying pop-ups, continuous download links and promotional stuff, this software is the cure you need.
Highlights:
Top-notch malware protection
An abundance of customization options
Includes Password manager and backup software
Offers rich parental controls
Easy-to-use with commendable performance
Cons:
Visit: https://usa.kaspersky.com/internet-security
Norton antivirus:
Norton is present in the market for a long period of time and thus used by a great number of users. It is famous for all good reasons such as affordability, quality, and strength. For overall protection from virus, malware and other infections, Norton is quite a decent choice. It keeps the balance of speed and performance and offers you satisfactory results at the end of the day and hence it is preferred on a large scale by regular web users
From the line of features, the compatibility is the major highlight as it works very smoothly with Windows as well as iOS-based devices. Next, it is very easy to use and setup, and this makes it perfect for beginners as well as experts.
Pros:
Best for Beginners as it is quite an easy-to-use antivirus
Offers complete virus and malware protection
Rich in comprehensive family safety
Smooth to install and use
Protect up to 5 devices at one time
Consists of ID theft, VPN, etc.
Cons:
Gives average performance for stubborn threats
Average scanning rate
Visit: https://us.norton.com/antivirus
Webroot Antivirus: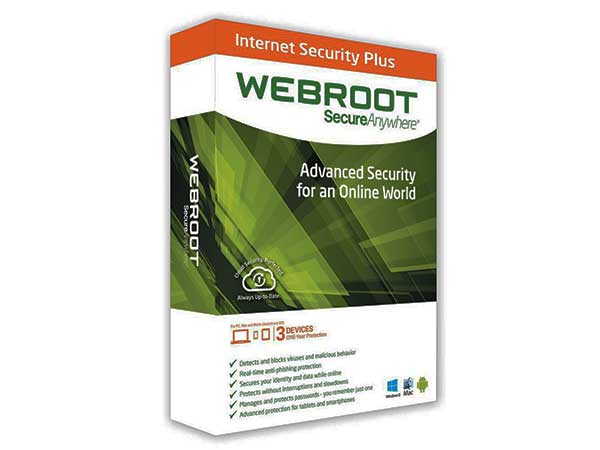 The most user-friendly and lightest antivirus is Webroot and it a grab-deal who are fond of speed as it does everything, from installation to scanning in the quickest manner. It offers the antiphishing, network connection and improved anti-ransomware to the users for better experience. The accuracy of WebRoot is unmatched and it is always on to protect your data from different types of infections. Also, it is effective in securing your identity on the web, so it is overall an impeccable antivirus for both personal and professional use.
Also, it claims to provide 70-days 100% money-back guarantee to unsatisfied users. So, if you have a number of web-based apps and third parties programs on your device, you must get this piece of antivirus on your device.
Pros:
A lightweight program
Fastest and highly stable
Quick scanning
Cons:
Not tsetse by labs
It doesn't offer the rescue CD for bootable media
Visit: https://www.webroot.com/us/en
ESET NOD32 antivirus: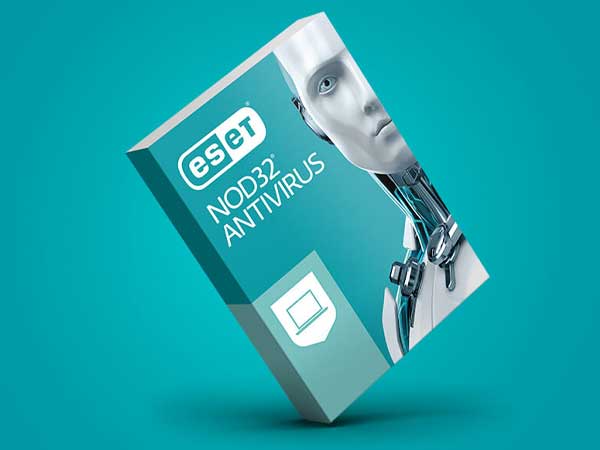 This is Windows-specialized antivirus program. It covers 5 devices with one subscription and it makes it quite reasonable. It has a blend of unique features such as UEFI Scanner, Exploit Blocker, Ransomware Shield cloud-powered scanning. Though it has fewer features in comparison to another antivirus on the list, it is equally potent. It works wonderfully to protect USB sticks, optical storage media, external hard drives even devices connecting by Bluetooth and FireWire, from the external infections. It works wonderfully for your system and gives the desired protection at very low process.
ESET NOD32 is perfect to use for professionals. The interface requires certain technical skills to understand, but if with the continuous use, it becomes handy to use.
Pros:
Highly compatible
Device access control feature
Cons:
Expensive for single-device use
Not ideal for novices
Visit: https://www.eset.com/us/
F-secure antivirus SAFE:
It is an ideal tool for professional as it is slightly on the costlier side. It is loaded with praiseworthy features to secure your device from infections and make your online shopping, banking and making transactions much safer. This is a multi-platform utility that works in a very fine manner on Windows, Mac, Android, and iOS. The interface of this program is major highlight as it is quite easy to navigate through its GUI. Moreover, it is a feather-light on your system and causes no disturbance while using other apps in concurrent fashion.
Scanning and fixing infections with this antivirus is a game of few mouse clicks. Just follow the on-screen prompts to clean your device and no additional knowledge is required to use it.
Pros:
user- friendly and highly compatible
versatile
Value for money
Cons:
Slow the system down if not configured properly
Prone to false results
Visit: https://www.f-secure.com/us-en
Trend micro antivirus+
Trend Micro Antivirus+ Security is an effective ant spam utility that includes unique features namely "Folder shield" to combat ransomware. It also secures you from frauds and scams so that you can have a secure browsing experience. Not only it removes viruses but also prevents you from accessing dangerous websites and phishing emails. You can use this tool to manage your passwords and thus it worth the money it cost.
It is friendly with both Windows and Mac, so it got all points for compatibility. At a time, it can be used up to 10 devices and thus it is a standout antivirus program. Moreover, this tool is quite lightweight and hence doesn't affect the functioning of your system.
Pros:
Very reasonable pricing
User-friendly interface
Robust protection
Cons:
Slow you down if not configured properly
Limited features
Visit: https://www.trendmicro.com/en_us/business.html
Panda dome essential
Panda antivirus is known to offer a best in class experience to detect and remove malware infections. Despite being feature-rich, it is super light on your system and doesn't affect the overall performance of your computer. It protects your device from upcoming viruses and threats. It is a grab for those who are looking for simple yet effective anti-virus and anti-malware programs. With Panda, you don't need to pay extra attention to configuration, settings, upgrades, etc. as it does it all for you. The free version is also available for trial purposes.
Pros:
overall Android security and anti-theft protection
Outstanding malware scanning
Best for malicious website-blocking
Includes USB vaccination
Admirable technical support
Cons:
Very fewer options for Apple/Mac users
Not so potent anti-phishing performance
Lack of flexibility
Visit: https://www.pandasecurity.com/en-us/
---
Related Post