Modern Millionaires Review – Legit or Scam?
Updated On January 4, 2023 | by Samara Davis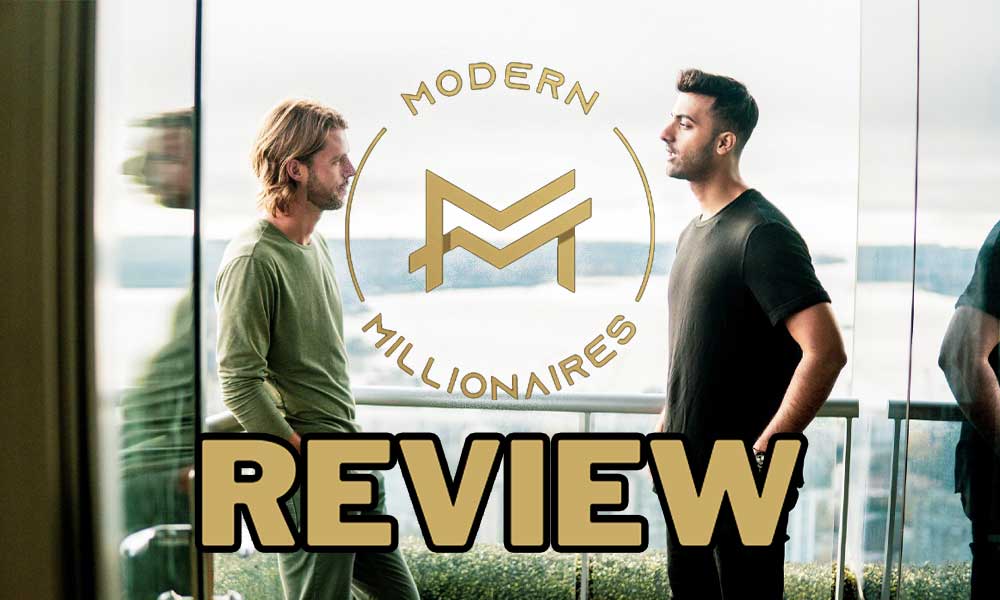 In today's review of the Modern Millionaires program, we'll look at the training program that's been generating a lot of buzz in recent months.
This lead generation program claims to teach you exactly what you need to build a successful digital marketing agency and make a semi-passive 7-figures income.
But, are Modern Millionaires lessons really effective? Are those bold claims true or is it just another scam?
If you want to find out, read on.
Modern Millionaires: Key Details
Modern Millionaires is a step-by-step system that teaches you everything you need to know to start your own digital marketing agency from the ground up, following the "lead-flipping" (local lead generation) business model.
This is an industry that has been gaining more strength recently.
You'll learn everything from how to pick a niche, what it takes to create a website, how to get clients, how you can use Google Ads & FB Ads to generate leads, how to manage and sell those leads, and how to scale and automate your agency in the long-run.
Towards the end of this course, you'll be already generating leads and taking your first steps towards building a successful business.
What does Modern Millionaire Offer?
Before joining, you'll need to choose between one of their three customized options. These are:
1. DIY (Do-It-Yourself) Package
The first is the Do-It-Yourself package. This includes access to the core training program that will teach you everything you need to know about building your business, plus some done-for-you templates and scripts that can come in handy.
You'll also get access to an exclusive FB group where all kinds of financial experts and entrepreneurs hang out to answer any questions you might have about your journey. Here, you'll be able to attend weekly Q&As and group calls.
2. DWY (Done-with-You) Package
If you're looking for more of a personal touch, well, that exists too.
The Done-With-You package will give you access to the same benefits you'd have with the DIY package, but it includes extra coaching from an assigned Modern Millionaires mentor who can help you with whatever problems you might be having with your business on 1-to-1 calls and access to their 90-day agency bootcamp.
3. DFY (Done-for-You) Package
With this Done-For-You package, you can skip all of the reading and watch in exchange for personalized coaching from Modern Millionaires.
They'll work with you over the phone to help you design an actionable plan that fits into your busy schedule, and take care of the whole process of building your 7-figure agency for you.
Who are Abdul Samad and Chance Anthony?
The Modern Millionaires organization is actually a duo of entrepreneurs–Abdul Samad and Chance Anthony.
So basically, if you're wondering who the people behind this program are, it's these guys:
Abdul used to work in corporate, but he decided to leave his career early because he saw the potential for passive income in the digital world.
He's now a full-time entrepreneur with several top digital marketing agencies under his belt.
Chance is also a digital marketing expert and he's the owner of another top digital marketing agency.
They've been both featured in Forbes, Huffington Post, and other top business media outlets, and the blueprint and steps you'll learn about inside the Modern Millionaires program are all based on their own experience.
The Good & the Bad Side of Modern Millionaires
The Good
The Course Content is Comprehensive and Valuable
They have developed a course that will take you step-by-step through the same exact process they used to transform their own businesses. They share everything from how to find customers to what tools they use.
Their Services are Customizable
As we mentioned above, Modern Millionaires offers three different packages for your convenience, so depending on where you are in life, you can choose the one that suits you best.
These packages are DIY (Do-It-Yourself), DWY (Done-With-You), and DFY (Done-For-You).
You'll be Supported by Their Huge Exclusive Facebook Community
Modern Millionaires has a Facebook community where former students and professionals share advice and help each other. There are already thousands of people in it.
You might think it'd be overwhelming to join an online community with thousands of people—but it's not! It's actually really friendly, supportive, and helpful.
You Have Access to Personalized Mentoring and 1-to-1 Coaching Calls
When you sign up for a package with Modern Millionaires, you'll either get coaching and mentoring calls with one of the team members, or weekly group calls that will also help you set goals and reach them.
The Bad
It's Not a Walk in the Park
Modern Millionaires is not for you if you expect overnight success and instant financial freedom. You have to spend time, effort, and dedication in order to achieve your goals and achieve financial freedom.
Nothing grows on its own, and if you don't do it, no one will do it for you.
Their Pricing Tag Might Not be for Everyone
Definitely, the price of Modern Millionaires is expensive, it's not for everyone. If you want to buy it, you'll have to save a little.
But one thing is clear: it's worth the price. Quality has a price, and if you want success in life, there are no shortcuts!
Can Modern Millionaires Make You Money This 2022?
Yes, you can make real money with Modern Millionaires this 2022. It provides all the tools, training, and support you need to get started making money online, and they even offer a proven system to start your business in just 90 days.
In just two years, Modern Millionaires has helped over 150,000 people build successful online businesses that generate over $1 million per year in revenue.
What's even more impressive is that they are still growing every day!
Final Verdict on Modern Millionaires – Worth Your Time?
Modern Millionaires is perfect for anyone who wants to work from home and make money online with a proven system that works.
It isn't a pyramid scheme or some get-rich-quick program that promises you thousands of dollars overnight. It's a training center and community that teaches you the art and science of online marketing, which can help you to build your own home-based business with lead generation.
And above all, it is a great way to start making an income without any previous experience or technical skills required.
Read Next: Fidelity is Still Among the Leading Online Brokers: A Detailed Review
---