Best Alternatives to Iso Zone That You Need to Know
Updated On July 9, 2021 | by Vedwik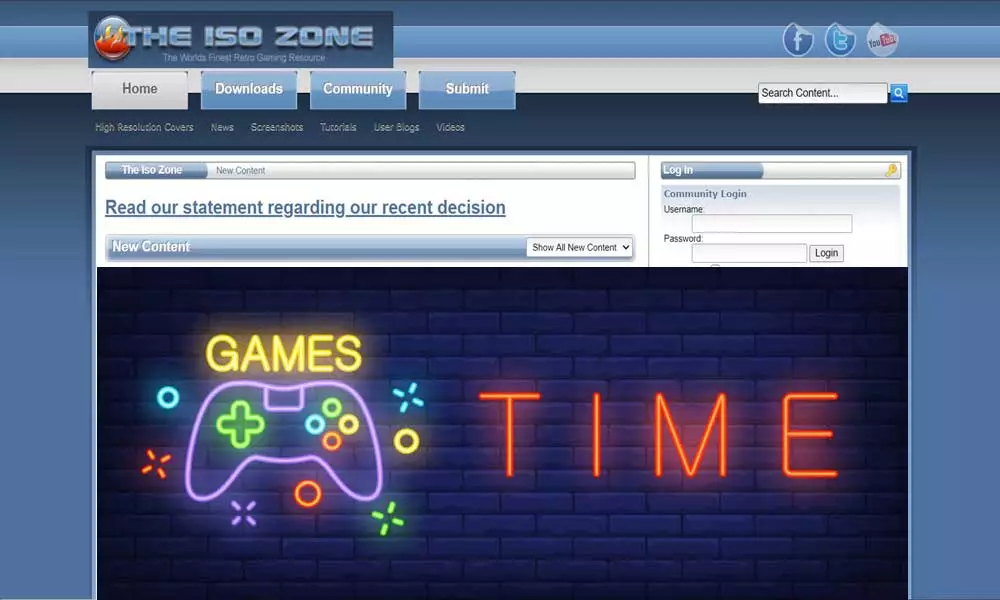 One of the best Romsmode platforms that are used by millions of people to play retro games, the iso zone. The iso zone offers a wide range of retro games that users can download on their smartphones and computers.
One of the best things about this website is that it gets regularly updated, which makes sure that the users are never short on games. The working of this website is very simple. All you need is an emulator for your device and an ISO/ROMS to install their emulators with and you are good to go.
The iso zone even has a separate community for the users to chat and discuss games along with tutorials and game updates to give you the latest information about all of the games. The platform is free and you can download some major gaming consoles like GBA, SNES, PSX, N64, and many others.
Also Read: Kill Your Lockdown Boredom with These Multiplayer Online Games
In case you do not think that this platform can do the job for you, we bring you some of the best platforms that you can use to get games for free.
Top Alternatives to The Iso Zone
1. DopeROMS
This is a platform for people who are in love with retro computer games. The platform allows you to play your old computer games on your PC or your mobile phone with relative ease.
The website has been dedicated to bringing you EMULATORS and ROMS along with the things that are accessible with the expectation to give you the best experience alongside fast downloads on your PC or mobile phone.
You can choose from a wide collection of ROMS and EMULATORS that can be downloaded and accessed for free without ads, spam, or malware of any sort. Basic and simple downloads are available for PC, tablets, and phones.
You can choose from over more than 4000 unique systems, some of the major ones being ROMS for Nintendo, NES, SNES, GBA, MAME, Sega, mame4ios, SNK, Atari, and Commodore among many others.
The additional EMULATOR is also there to help you to run games on your tablets, IOS devices, and PCs. The ROMS and EMULATORS are being upgraded continuously so you can play the games of your choice on your PC and mobile phone without much fuss.
2. Emuparadise
This website is regarded by many as one of the best classic and old computer game platforms where you can find multiple ISOS, ROMS, and games that you can download and play with an Emulator or you can even play them right through the web browser.
One of the major highlights of this website is that unlike most of the websites that only support a download speed of around 300kb/s, it supports up to 1MB/s. The website even allows the user to choose the server so they can pick the one with the best downloading speed.
The website also has deciphered ROMS for the popular JRPGs that you can now play with relative ease. The website even conveys some game titles for experience just like ScummVM, and Abandonware along with many more substances that are being added now.
3. NDS Emulator
This website is completely dedicated to Nintendo DS and NDS emulators. It is only committed to certain things which makes it different from other websites.
The website allows you to easily download emulator records all at once while also making it simple for the clients to get their hands on the latest advancements in the NDS emu scene.
It gives the user the best possible method for them to utilize by testing the emulators in an orderly fashion. The same goes for each DS's menu, the website has assembled perfect data regarding NDS ROMS with the sole goal of making it easier for you so you do not have to test every one of them.
The DS program allows a user to run projects that are implied for other computers, and even another operating system if you let it keep running on your PC. There are tons of free emulators for operating systems like MS-DOS, SNES, SEGA Genesis Old Apple II, N64, Commodore C64, and Timex ZX81s.
The main objective of an emulator is to copy the elements of one framework to another framework to make sure that the second structure looks like the main attempt, which is the opposite of a game as it never attempts to demonstrate the condition of the gadget that is being copied, it only aims to replicate or copy the conduct.
4. Pretendo NDS Emulator
This website is an emulator for Nintendo DS emulators for both PCs and phones which gives you a chance to explore a large collection of Nintendo emu games on your phone and your tablet.
One of the major highlights of this website is that it allows you to load ROMS in .rom and .ds format along with the more complex and complicated designs like (.rar and .zip). But always keep in mind that you will need to secure these ROMS lawfully since the emulator doesn't offer any.
The control framework of the pretend NDS emulator is just beyond expectations. The frame allows you to use your fingers as a stylus on the lower side of the screen while highlighting virtual controls that can be distinguished without much fuss.
All of this simply gives you complete control over your game. This also comes with an auto saving alternative feature that makes sure that you advance from time to time. You can even deactivate sounds and even representations that get picked up in execution.
All-in-all, it is a great emulator for androids, with the only drawback being the high number of promotions that appear on here, which annoys the users at times.
5. My Boy! Free-GBA Emulator
This was specifically designed so the users can play any Gameboy game on either your phone or your tablet. Most people even know it as a Gameboy advance emulator for android devices.
As it is with most of the emulators, this one also excludes any game that you are not very likely to play or discover which in turn saves the ROM of your gadget as well, something that is quite simple.
You may need to go to some particular websites to discover the Gameboy advance ROMS but you can simply download them from the same sites too.
In a nutshell, the emulator is good with the majority of the games that include some versions of Pokemon and Super Mario games. All of these games work just fine on this emulator.
You can even modify some of the parts of the application by visiting the settings menu, some of the major ones being the control framework, representation, and even sound settings.
The free version of this emulator is nowhere behind in comparison to its paid version. The only difference between the two is that you cannot spare the game anytime and you will have to do it from the inside of the game but overall, it is a pretty good emulator.
6. Dolphin Emulator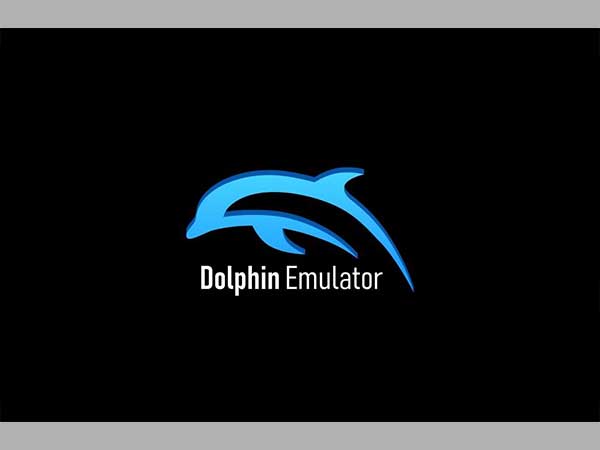 This is a Wii and GameCube emulator. Most of the games on it run perfectly or with minor bugs for most of the time. You can even submit upgrades since it is an open-source extent. The games on this emulator can be played at HD quality with the option of 1080p as well.
The Dolphin keeps running on Mac OSX, Windows 7, and Linux. It is created with new components and the bugs get altered too. The highlight of all of this is that it is a multiplatform extension where many operating systems are upheld.
It offers tons of great services with a few improvements, and it also allows PC gamers to explore games for the consoles in full HD quality, that is, 1080p.
7. The Old Computer
This website is home to more than a total of 595,000 NES ROMS, SNES ROMS, DS ROMS, N64 ROMS, Gameboy ROMS, GBA ROMS, MAME ROMS, Sega ROMS, Commodore, and PC ROMS from the largest retro gaming site on this planet.
It makes sure that the ROMS do not get recouped from previous PC operating systems, supports, terminals, computer games, desktop games, and PC hardware. The website offers emulators to run all of these ROMS on.
It even offers great assets of supporting material to the latest operating systems. The website has some of the most uncommon ROMS for around 550 distinct PCs and is also home to the biggest collection of MAME sets that can be found on any of the websites on the internet.
The website has MAME for almost every operating system including MAME for android, IOS, iPhone, and even iPad devices. It also has a specific emulator collection for PCs. To top it all, it also has a Facebook page, Twitter platform, magazines, manuals, and even box scans too.
8. RomUlation
It is one of the lesser-known websites where you can choose emulators under your needs, something which makes it quite compatible. In case you want an emulator to enjoy a classic gaming experience, then this is the website for you.
The website holds thousands of ROMS and emulators that you can use to enjoy the unlimited games of your choice without any fuss. One of the best things about this platform is that the admins check the tools from time to time to make sure that all of them are working.
Although certain games are not compatible with a normal system or even an emulator for that matter. The only problem that comes in is whenever you need to install a certain emulator on your system, it has either gone out of fashion or discontinued long ago.
Thanks to RomUlation, you can find any of the emulators that you want for your system.
9. Gameboy Advance ROMS
It is nothing new when one talks about the popularity of Gameboy, but how many of you out there know what GBA ROMS are?
Nintendo created cartridges where games are put in a memory that has to be read carefully and cannot be deleted or revised. Correct, ROM-Read Only Memory, which also happens to be the origin of Gameboy ROMS.
In case you ever want to make GBA ROMS, you will at least need a path that can associate the Gameboy cartridge to the PC. You can use one of the major flash advance linkers. Some of the big names include flash2advance, F2A Ultra, and EZ2 PowerStar.
The important thing that you need to keep in mind is that these cartridges cannot be revamped. On the off chance that a cartridge can be reworked, you can use that to compose games of your own.
The Gameboy Advance can even help you to copy other seasoned consoles and PCs that are utilizing GBA, thanks to the efficiency of its processor.
10. NO$GBA
You can even play this game even if you are broke. All you need is a PC, a couple of NDS ROMS for GBA ROMS, and a No$gba emulator. This gives your PC a chance to imagine that your computer can support the game so you can play DS games for free.
The emulator originally began as a Gameboy advance ROMS only until later it could be played on DS games which further led to it being called No$GBA. All in all, the Nintendo DS is a cool device that you can use to take photographs, play games, view images, browse the internet, and many other different elements that come along with this little package.
The majority of the Nintendo DS is celebrated for its touch screen game, which adds to its popularity. In case you want to experience Nintendo games, why not download an emulator for that purpose, which is why this emulator is perfect for your purpose. This is also the most favored emulator by a mile, even by the fans.
11. FreeROMS
The platform has a wide range of collections when it comes to ROMS and emulators. You can download tons of great ROMS, emulators, and many other forums for free of cost. The platform has more than a total of 400,000 in terms of ROMS entries.
The platform is dedicated to providing you with the best of the best emulators for your iPhone, Android, PC, MAC, and IOS devices. Some of the major names that can be seen here include NES, SNES, N64, MAME, GBA, NDS, GBC, and PSX.
It is heaven in disguise for the gamers as the platform upgrades the ROMS and emulators regularly to make sure that they give the best performance on all operating systems. In case you are looking for something authentic and latest, then this is your platform.
12. More ROMS
This website is all about the Nintendo Super ROM and how you can play games of this support at home on your PC simply with the help of some programming. The platform allows you to find the product that can help you imitate the reAssure in your PC.
You can find a couple of emulators for consoles, computers, and other operating systems although you can only find them for the Super Nintendo ROM on here. Most of the games can be run on a mediocre Pentium 200MHz or even higher if you can have that along with any windows installed and a RAM that is no less than 32 MB.
The platform holds a great collection of games and you can locate the SNES games section to look for the ROMS of your choice. You can also try to look into the top locales section and make good use of it just in case you are looking to get ROMS and emulators for a different framework or console.
You can find tons of great games from different genres that can be downloaded for free. Some of them include enterprise games, tabletop games, arcade games, flying games, shooting games, card games, battling games, sports games, and many others.
All of the games on this platform are completely legal and you can download them without any fuss. Although, it is advisable to take a look at the betting games before you proceed further with them.
13. RomWorldOnline
This site specifically offers SNES ROMS and ROMS for tons of different operating systems and gaming devices. You can even get the emulators to play your ROMS on. Some of the additional ROMS that the site has include ROMS for GBA, Sega Super drive, Sega ace framework, Sega beginning, MAME, and N64.
The best part about this site is that the ROMS are updated weekly and also according to the needs of the users. People who are interested in classic gaming should visit this website every once in a while. If you look forward to playing a certain game that needs a certain ROM and a certain emulator to go with, then you can have it all on this website.
14. Rom Hustler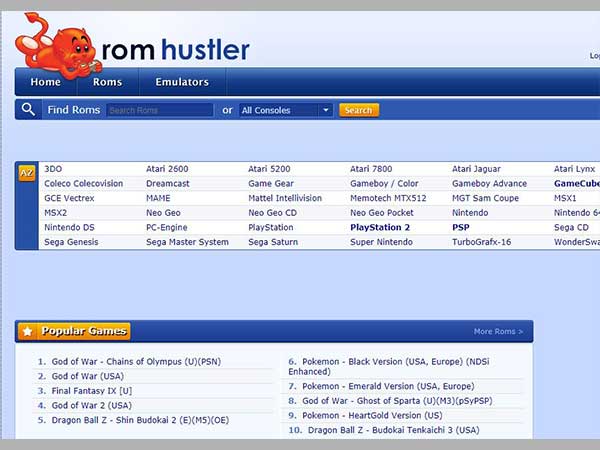 It is a great online platform that is home to tons of great ROMS and games. Content such as PSX, ROMs, GBA ROMs, NDS ROMs, SNES ROMs, and many others are easily available on this website.
You can find the ROM for most of the devices, be it a classical Atari 2600 and 3DO or a modern age Nintendo and Playstation, you can find it all. The platform has one of the best user interfaces and the site itself is orderly arranged which makes it easy for the users to find what they are looking for.
You can take help from categories, the search bar, and even the console selection option to find the ROM that you need. One of the major highlights of this platform is the vast information that it has about your favorite games. You can visit this site whenever you want to, to get daily updates about games, consoles, and ROMS.
15. LoveROMs
This platform offers you a great variety of retro games for absolutely free so you can get your hands on the game of your choice. The platform is regarded as one of the best and it works as an emulator for tons of different gaming consoles and platforms.
All you need to do is to search for the games that you want to play and you are all set. The platform can work as an emulator which in turn helps the user to turn his or her computer into a classic arcade system. Every game has a different objective that is to be completed if the user wants to progress further.
It is compatible with all of the major platforms that also include Microsoft Windows, Mac, Linux, Android, IOS, etc. The platform has some great features like an easy-to-understand user interface, game news, and many others. The major perk of this platform is the information that it offers along with the ability to download tons of great video game system emulators.
16. The ROM Depot
This is one of the few websites that offer free ROM so you can play classical video games without any survey issues, waiting, or any sort of registration, etc. the platform has ROM Mania which offers the users the best collection of gaming ROMs that one can think of. You can download free ROMs and emulators simply with a single click.
The best part about this is that the ROM Depot is compatible with both mobile phones and computer platforms that include Mac, IOS, and androids. It has all of the required facilities that you need to play retro games.
Some of the major perks of this platform include no ads ever, a great collection of ROMs, safe and secure unique designs, and many other things. The platform even lets you choose between manual and archive categories.
17. RomsMode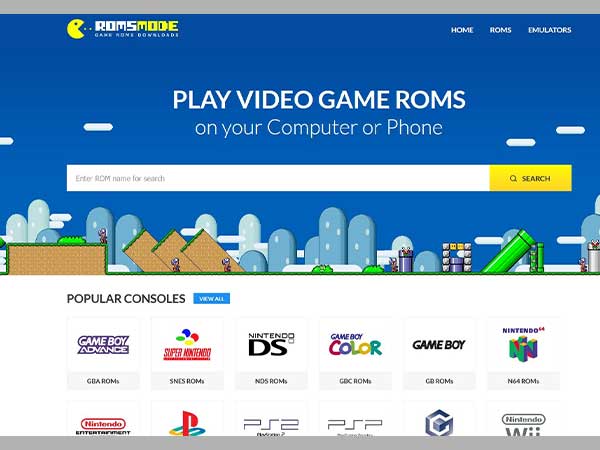 If you are a gamer and looking for a place to play emulators and ROMS on PC. Tons of different ROMS and emulators are hosted on this platform, some of the major ones being SNES, NDS, NES, PSP, PS1, PS2, etc.
Tons of great games like Grand Theft Auto, Super Mario World, Pokemon-Fire Red Version, and many more. To top all this, you can use the ROM on any device and you can also find tips about the ROMS that you are looking for so you can simply type the name in the search box to get started.
This is one of the only platforms where you can get through to customer support with the use of your email address. You can also play old console games to experience a trip down memory lane.
18. Gamulator
Regarded as one of the most popular platforms that one can use to download free retro ROMs for GBC, GB, PSP, PS1, PS2, and tons of other platforms. The user interface of this platform is quite easy to understand and has a couple of methods that you can use to find the ROM of your choice. Features like the search box and the top sections can save you a lot of time and effort.
You can download top ROMS and emulators from all over the globe to use anywhere and anytime that you like. Similar to most of the leading platforms in the world, this platform also gives daily updates about games and ROMS so you can have the latest experience. You can access these services from anywhere and they are free of cost.
19. OpenEmu
It is an open-source video game emulation for Mac devices that allows the users to play games of their choice, i.e., ROMs which they already have. The best part about this game is that it arranges all of the games in a single unique games library which makes it easy for the users to choose games of their choice.
The game supports all kinds of generic HID-compliant game controllers so it can also emulate tons of great video game systems since it is an open-source project. Some of the major systems supported by this include Atari consoles, NES, etc.
20. Portal Roms
This was a simple platform that allows users to download a wide variety of ISOs, ROMs, and emulators for playing tons of great games. It even allows the users to download ROMs and emulators which further allows the users to play games on desktop or their smartphones.
Thanks to the great user interface, users can search the name of the game that they want to get with relative ease. There are several categories: Switch, 3DS, Wii, GameCube, PSP, GBA, PS Vita, and many others. To top it all, all these are available in torrent format.
Along with this, it also comes with a portal where users can comment on ROMs and also in different language options. It also shows the list of recently added games that shows the user where he or she can download the latest games from.
These are some of the best alternatives to ISO that you can use to enjoy your fair share of retro classic games.
Conclusion
The ISO zone is a great platform for retro game fans. It offers everything for free. Tons of great platforms are available as we have mentioned in this blog that you can use to download retro games for free of cost.
These platforms offer great ROMs and emulators which can help the user to download games and even play them online. In a nutshell, the users can simply get their hands on tons of great classical and retro games.
---
Related Post