2 Key Strategies to Improve Productivity in Your Firm
Updated On July 31, 2023 | by Jonathan Harvey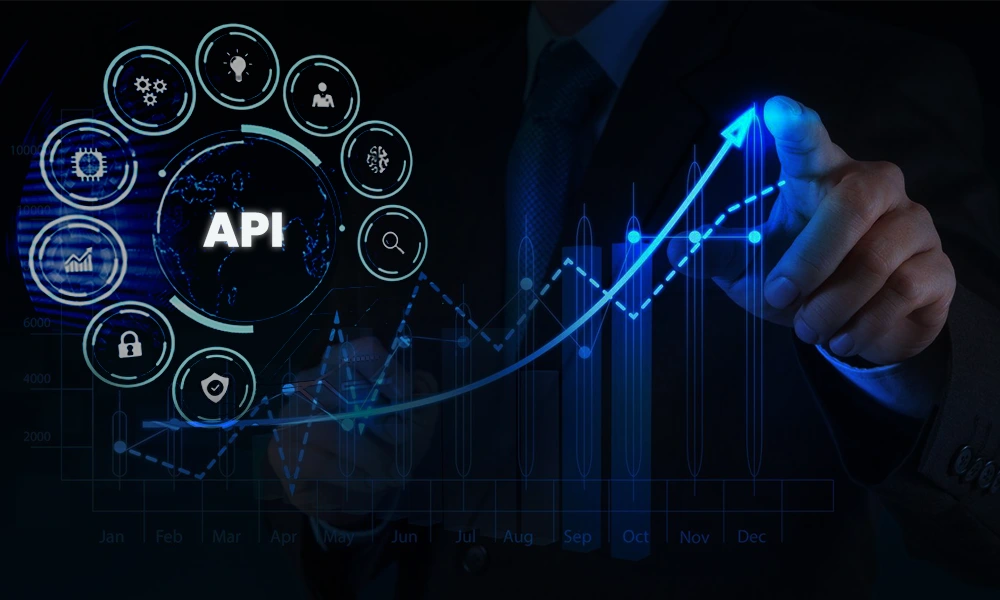 Key Takeaways

Rewarding high-achieving employees can boost productivity and nurture a culture of hard work within the organization.
Recognizing the staff encourages commitment and excellence among workers.
Employing API platforms for cloud computing increases productivity and cuts costs.
Using API platforms ensures that security features are integrated into the IT infrastructure.
All areas of the organizations should have a successful and effective corporate ethos.
In modern business, achieving high levels of productivity should be one of the key goals. Put simply, high levels of efficiency can lead to less waste (in terms of time or resources) and can be a key driver of improved levels of profitability.
The ethos of a productive and efficient firm should pervade through all parts of the organization, and all staff should be aware of the need to make the most of each working day.
However, it can often be difficult to drive high levels of productivity on a continuous basis. External and internal factors can hamper efficiency.
For example, if your firm has a high staff turnover, it will lead to increased recruitment costs and time needed to train new starters to the level of experienced workforce who have left the company.
Thankfully, there are a range of general strategies that can be employed to improve productivity in your organization.
In this article, two key strategies will be described that are suitable for a wide range of firms.
Reward Your Staff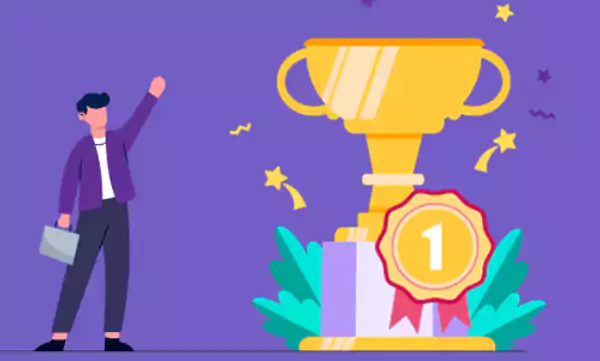 If you do not create a great, rewarding place for people to work, they won't do great work, quotes Ari Weinzweig, a keynote speaker and an entrepreneur.
Do You Know?
Top companies like McKinsey & Company, and KPMG, report that the companies who recognize and appreciate employees are often more productive and engaged in their work. This directly increases the productivity of a company to 21%.
It is vital to understand the power of rewarding key staff members for achieving high output, "going the extra mile" in their daily tasks, and improving their own working practices to drive increased productivity. Rewarding high-achieving members of your team demonstrates that an organization values these workers and allows a culture of hard work to permeate all parts of the firm.
There are numerous reasons why holding awards ceremonies can be beneficial to your company, and you can read about them in more detail here. Ideally, your organization should hold a staff awards ceremony at least once a year.
This should include a variety of categories (i.e., best support staff member, service improvement idea of the year, etc.) so that there are multiple winning workforce and teams. Over time, these ceremonies will foster a working culture where dedication and high-achieving attitudes are embedded throughout the organization.
Implementing a performance-based bonus or commission structure encourages employees to achieve targets and work beyond expectations. The way your employee feels is the way your customer will feel. And if your employee doesn't feel valued, neither will your customer, quotes Sybil F. Stersich, a well-known speaker and an author.
Employees who feel valued and supported are likely to stay committed to the company and strive for continuous improvement. This gives them the assurance that their work is being valued and contributing to the welfare of the company.
They can also help to build the brand of a company and even attract new and increasingly talented staff to join it as the company values resonate with job seekers.
Use API platforms
A significant number of businesses have already made the move to cloud computing. This is where applications and programs are run from an online setting rather than being located on local servers. There are well-documented efficiency savings that can be made from this transition.
However, it is important to use an API management platform to monitor, control, and upgrade the multiple applications that are based in the cloud. Such management platforms make it easy to ensure that security features are embedded into the IT infrastructure, which is incredibly important in an age where cybercrime can affect any business.
They seamlessly integrate different software into the system, which enables you to automate repetitive tasks. Hence, employees can seamlessly focus more on the creative aspects of their work.
Besides, such platforms can be a key driver to offer staff members remote or hybrid models of work (as they can access applications without needing to be in a shared physical location due to their online nature). Various departments, teams, and stakeholders can communicate and share data smoothly.
The below shows the different views of the organization on the use of API.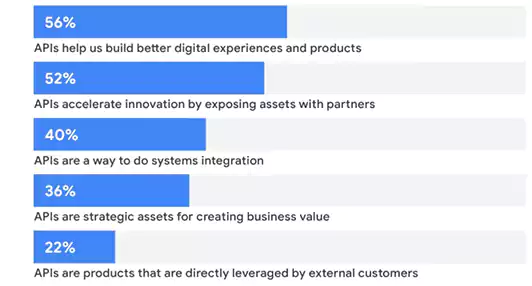 Remote and hybrid models of working have been shown to increase worker productivity. Less time is lost traveling to physical locations, and workers are motivated by the improvements in work-life balance that these models of working can offer.
---
Related Post