Sydney Office Space Hunt Made Easy: 8 Proven Steps to Secure Your Ideal Workspace for Rent
Updated On September 20, 2023 | by Jonathan Harvey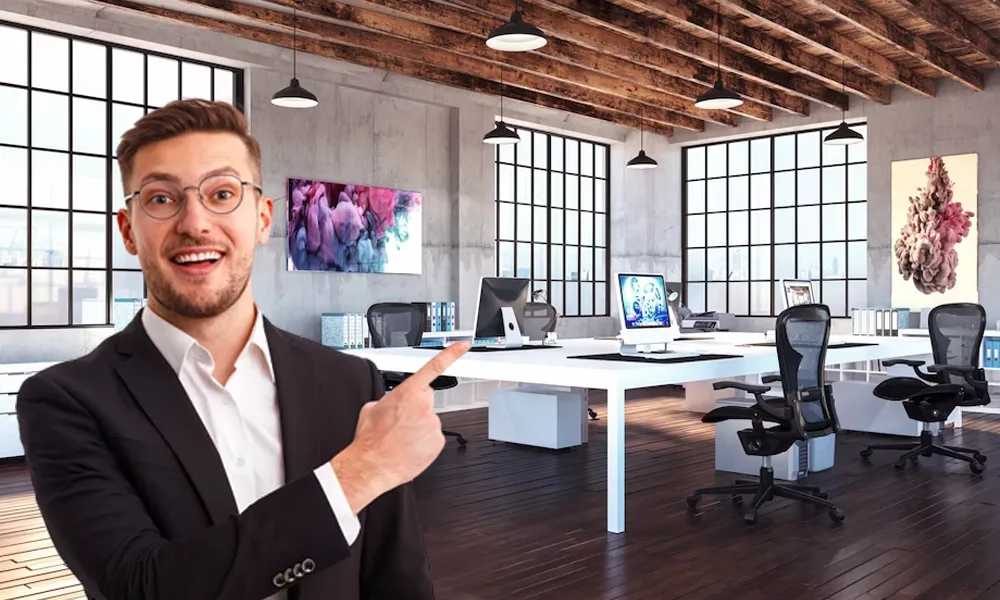 Are you ready to embark on the exciting journey of finding the perfect office space for rent in Sydney? If you're a startup looking for a creative hub, a growing company seeking room for expansion, or an established business aiming to develop a strategic presence, this guide is your go-to resource.
We've curated eight comprehensive steps to help you navigate the intricacies of securing an ideal office space for rent in Sydney that aligns perfectly with your needs, aspirations, and the unique culture of your business.
Define Your Needs and Objectives
The initial step in your office hunt is clearly defining your needs and objectives. Take a moment to envision your ideal workspace.
Consider factors such as the number of employees you need to accommodate, the nature of your business activities, and the type of work environment you want to foster. Determining the needs, the desired layout, and any exceptional amenities or facilities you require will set the tone for your search.
In this data, you can see that Australia's two cities, Melbourne and Sydney come under the list of highest vacancy rates of office space by percentage.
Establish a Budget: Navigating Financial Considerations
Establishing a budget is not just about allocating funds; it's about making strategic financial decisions. Your budget will act as a guiding framework throughout your office search. Beyond the monthly rent, consider additional costs such as utilities, maintenance, insurance, and potential renovations.
Moreover, consider the potential return on investment that a well-suited office space can bring, improved productivity, employee satisfaction, and even client perception. By looking at the budgeting process holistically, you'll ensure that you're not just spending but investing in a workspace that propels your business forward.
Location: Picking the Perfect Spot for Your Success
Location is more than just a pin on a map; it's a strategic decision that can significantly impact your business's success. The neighborhood or business district choice in Sydney has implications for your brand identity, client accessibility, and the talent pool you can tap into.
The Central Business District (CBD) boasts a prestigious address and excellent connectivity, whereas areas like Surry Hills offer a creative and vibrant atmosphere. Weigh the pros and cons of each location to find the one that aligns with your business objectives.
Utilize Online Resources: Navigating the Digital Marketplace
In the age of technology, the world of office hunting has expanded into the digital realm. Online platforms have become indispensable tools for discovering available spaces and streamlining the search process.
Social media groups and forums provide an additional layer of connectivity, enabling you to tap into the experiences and recommendations of fellow entrepreneurs. By harnessing the power of these platforms, you're navigating the digital marketplace with finesse, ensuring that you're well-informed and well-equipped to make a sound decision.
Conduct In-Person Visits: The Power of Firsthand Experience
Virtual tours can provide a glimpse into space, but nothing compares to experiencing it firsthand. Schedule in-person visits for the shortlisted options.
Pay attention to aspects like the layout's suitability for your team's workflow, the availability of natural light, the ventilation, and the quality of existing infrastructure. Does the area exude the right atmosphere and energy for your business?
Future-Proof Your Choice: Accommodating Growth and Adaptation
When focusing on your current needs is necessary, it's equally significant to consider your business's future. Can the room accommodate potential expansion as your team grows?
Flexibility must be considered to ensure that your office remains a strategic asset rather than a limiting factor. Look for areas with versatile layouts that can be reconfigured, and discuss options for leasing additional room if your business experiences rapid growth.
Negotiate Lease Terms Carefully: Protecting Your Interests
As you narrow your options, it's time to negotiate lease terms. This is a major step that requires attention to detail and careful consideration. Engaging legal experts to assist you is highly recommended to ensure that you fully comprehend the terms, conditions, and obligations outlined in the lease agreement.
Carefully negotiate rent escalation clauses, lease duration, renewal options, and potential exit strategies. By meticulously assessing these terms, you can safeguard your business's financial stability and plans, ensuring that the lease agreement aligns seamlessly with your long-term goals.
Test Different Times of Day: Assessing Environmental Dynamics
Before finalizing your decision, take the time to experience the office space during various times and different days of the week. What might appear serene during off-peak hours could transform into a bustling hub during rush times.
Observing the space's dynamics at various intervals gives you valuable insights into noise levels, traffic patterns, and the overall ambiance. This comprehensive assessment will help you determine if the environment is conducive to your team's productivity and comfort throughout the workday.
Conclusion
Securing the perfect office space for rent in Sydney is a pivotal step toward realizing your business's potential. Remember that your chosen workspace can significantly influence employee productivity, collaboration, and overall satisfaction. Embrace this journey enthusiastically; soon enough, your business will flourish in its ideal Sydney workspace.
---
Related Post