5 Free Sites to Find Who is Calling Me
Updated On March 30, 2023 | by Ankit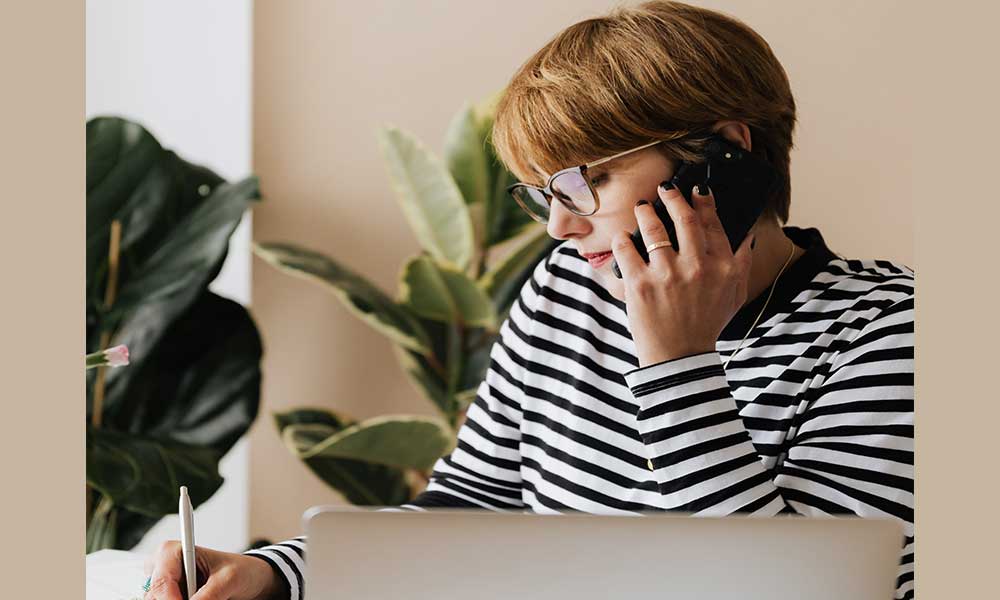 Today's a connected world where phones have become an indispensable component of our lives.
People use phones for a multitude of reasons–for work, to check on family and friends, play games, watch movies, banking, order food, call a cab, a lot more.
Nevertheless, with time as it happens with all good things, unsolicited or automated calls often disrupt in between. Luckily, there are a handful of ways to find answers to your questions, like who's calling me in a jiffy.
But before you do so, it's worthwhile knowing how these free sites can help you get an ally on your caller.
Also Read: Updated List of Top 9 Free Sports Streaming Sites
Read on to find out more!
To Ward Off Telemarketers – It's common to share our phone number on websites that offer free services for your email ID & phone number. By all means, this is a trap that makes it easy for a telemarketer to have your contact number. These unsolicited calls can be bothersome and can interrupt your work as they want to reach you during working hours to score a deal.
To Assist in Networking with People – In a professional world, at times, we might miss out on essential tips if we are not able to answer calls efficiently and quickly. Hence, it's imperative to be able to recognize who's calling you and work accordingly.
Report Spammers – Online crimes have grown exponentially since the advent of smartphones. As a result, fraudsters resort to making calls to get people hooked on what they have to say, unwittingly extracting money or personal info. So much so, it has become a menace of this century and calls for everyone using smartphones to be alert.
To Sort Emergency Calls – Sometimes, we all miss essential calls from our loved ones, especially in scenarios like when you are in a conference for work, and there's an emergency where your presence is needed at home. For instance, there have been several incidents where one's parents have been hospitalized without their knowledge, and despite several calls being routed to you, you chose to discard them as you were at work. Later, the knowledge of the incident not only puts you in embarrassment, but you can't help blaming yourself.
This is where these free sites come to the rescue. Ever since smartphones became popular, free sites have been extremely useful to figure out the identity of an unknown caller and help you take appropriate action. Below mentioned are five such free sites that can make your life easy.
SearchPeopleFree
We can easily find all background information of the unknown caller through SearchPeopleFree. It is a web-based application wherein you have to enter the phone number in the search bar, and all relevant information can be found regarding the number. SearchPeopleFree is a valuable site that uses information available on public records, social media platforms, and other legal documents to compile details about the phone number. Once you get hold of this information, you can quickly call back the person if you want to, or else you can report the number to concerned authorities if they are bothering you too much.
Numlooker
This online tool is pretty handy in finding out unknown caller identity. The site developers have used a lot of resources to compile the information and throw results back to you. The extensive database contains demographic information, name, address, photos, etc., of the callers–in short, a comprehensive platform that gives you access to comprehensive information on the whereabouts of unknown callers.
Instant Checkmate
Another resourceful website that is free and informative in finding the details of any unknown caller. The website pulls out the name, address, social media profiles, and online activities related to this number on entering the phone number. In addition, it has an extensive database of callers, and you can, after looking at the information, decide whether you need to call back or block the number from your phone.
TruthFinder
In case you're looking to find relevant information about people, more oriented towards a background check, Truth Finder can be a great option. It shares basic details of the caller and criminal records, and social media profile with activities. As a result, Truth Finder can be an excellent source of information in situations like being pounced upon by a trickster or when someone is trying to defame you out of nowhere.
RealPeopleSearch
Keeping it confidential is one thing that seems to bother a good number of professionals. RealPeopleSearch pulls up all information you need about a particular phone number without disclosing your search history to the public. The results range from basic to detailed records of the caller's age, employment history, and crimes committed online and offline.
Wrap up
So, you see, finding the source of unsolicited calls directed to your number is now a child's play. Unknown callers can be identified competently, and you can decide for yourself whether you need to return the call or receive it at all.
Besides, these free sites will also help you figure out which are emergency calls so that you can be there when people need you by their side. Plus, as a bonus, you can run a little background check on your caller as well. And, all this for free. How cool is that!
See The Salt Lake Tribune's list of best background check services.
---
Related Post