What It Takes to Succeed with Online Binary Trading: 6 Top Tips
Updated On September 21, 2023 | by Steve Hughes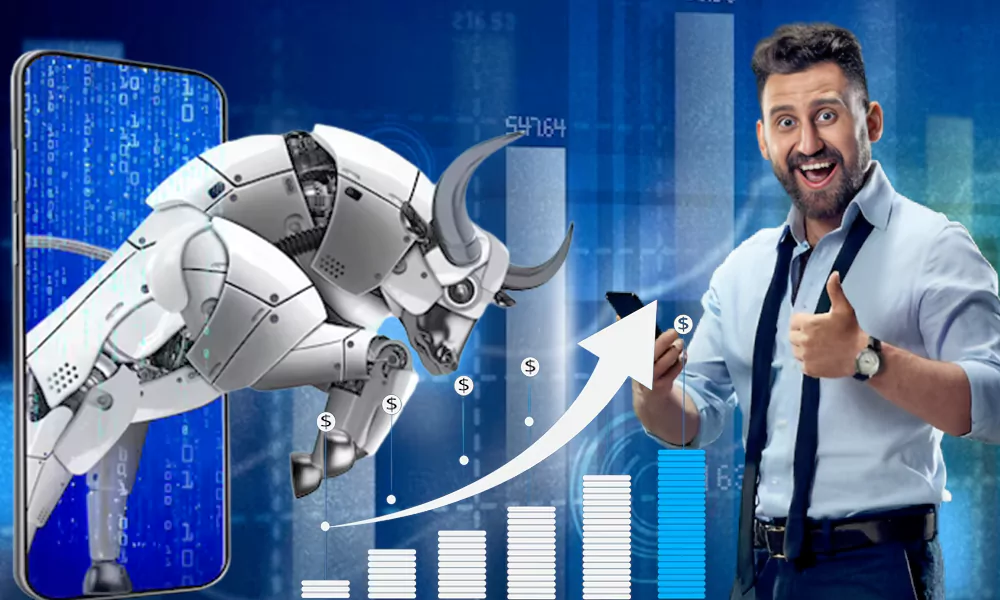 Key Takeaways

Success in online binary trading requires strategies including education, understanding market dynamics, and seeking advice from experts.
Selecting the right broker with positive customer reviews, transparent fees, and responsive customer support.
Build a strong trading plan including risk tolerance, profit goals, and money management rules.
Staying up to date with the continuously changing market landscape helps you to navigate the market wisely.
Do more of what works and less of what doesn't.
-Steve Clark (Founder and Head of Risk)
Everyone who ventures into binary trading wishes to succeed at it. However, success is not always about being lucky, as it requires strategies, analytical thinking, and financial discipline.
You must know how the market, investing, and existing work in this field.
Understanding the following top 6 strategies can significantly increase your chances of prospering in this commercial activity.
Educate Yourself
It is very significant to prioritize learning about binary options. This knowledge helps you understand the nuances of underlying assets, market trends, and their influencing factors.
With the know-how about this sector, trading and making decisions is much easier. You can also easily deal with any market difficulties, mitigate risks, and seize opportunities when they present themselves.
A well-informed trader can easily adapt to the dynamic nature of a financial commercial center, responding effectively to shifts in economic indicators and geopolitical events. Moreover, education unveils common misconceptions, hence avoiding pitfalls and approaching them confidently and competently.
Success in this sector relies on your trading knowledge, and educating yourself about it can be useful when situations seem harsh. Seek advice from experts and professionals in this respective field, or take an entire course online or physically.
Selecting the Right Broker
The right broker will help you easily avoid hurdles when buying and selling. Selecting the "one" requires putting various factors in place. First and foremost, a reputable broker should be regulated by a recognized authority, providing security for your investments.
Check for one with positive reviews and a solid reputation among fellow traders.
Ensure they have transparent fee structures, multiple tradable assets, and an intuitive, user-friendly interface for seamless navigation and execution of trades.
Consider responsive customer support when selecting the best binary options brokers, as these services are priceless, especially if you encounter any challenges like payments, deposits, withdrawals, or any queries about the broker's services.
Opt for one with demo accounts for practice and a straightforward withdrawal process.
Come up With a Trading Plan
A strong plan curves the path and structure of your trading options. This plan delineates your risk tolerance, limiting the asset you're willing to gamble on any trade. Have specific profit goals that align with your financial objectives; invest what you can manage to lose.
Create exact plans for when to enter and exit trades, detailing the specific conditions for each action. Equally, vital are money management rules, which govern how much of your capital you allocate to each position.
The key to success lies in unwavering discipline; stick to your plan religiously and resist the temptation of impulsive decisions. A good transaction plan helps you control uncertainty and make intelligent decisions.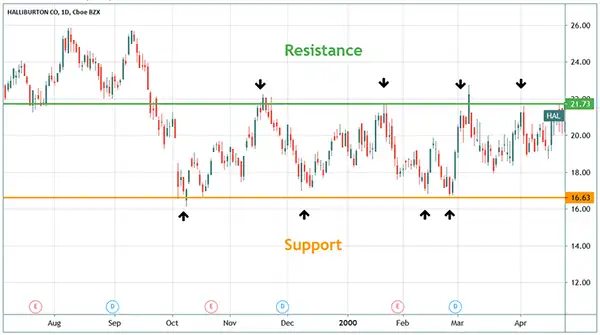 Utilize Demo Accounts
Demo accounts, offered by trustworthy brokers, are like practice fields for traders. Test various transaction strategies without actual funds, and learn the dos and don'ts from your mistakes.
As you familiarize yourself with the market, you can gain the confidence to use real money. In return, making better decisions when you start real trading is easier, thus improving your chances of success in binary options.
Do You Know?
As per a recent study, on average, 26 binary options trading accounts profits out of 100.
Prioritize Risk Management
The purpose of it is to ensure you do not make financial losses. In that case, prioritizing risk management becomes necessary for protecting your investments and securing long-term success.
Establishing specific limits on individual trades is paramount, with a widely recommended guideline being not to endanger more than 2% of your trading capital on a single position. Only commit assets that you can comfortably afford to lose.
This way, you can minimize making silly mistakes that would otherwise lead to you making huge losses of your funds and your pocket money. It also means you stick to your initial steady plan while also keeping your money safe, so you can take advantage of good chances and adjust to changes in the market.
When prioritizing risk management, you can be assured of the safety of your overall trading money even when you face losses and stay on the course of your initial plan.
Stay Informed and Adapt
Like many businesses, market news, economy, and geopolitics hugely impact online binary trading. Staying informed about these factors can help you navigate the market wisely. With the latest information, you can make smart decisions and position yourself to capitalize when an opportunity emerges.
Adaptability to the ever-changing structures is also pivotal, as you should be able to alter your set entry and exit points, reassess risk tolerances, or even pivot to different asset classes.
Binary trading requires making the right calls, planning, and risk management. Educate yourself on the market and conduct thorough research before selecting a broker. Before investing real money, consider the demo options to know when the risk is worth it and when it is not.
Stay informed on up-to-date news of the world economy. Through these strategies, you can be assured of a shot at succeeding in it.
---
Related Post