5 SaaS Onboarding Best Practices for Guaranteed Success
Updated On January 18, 2023 | by Louise Simon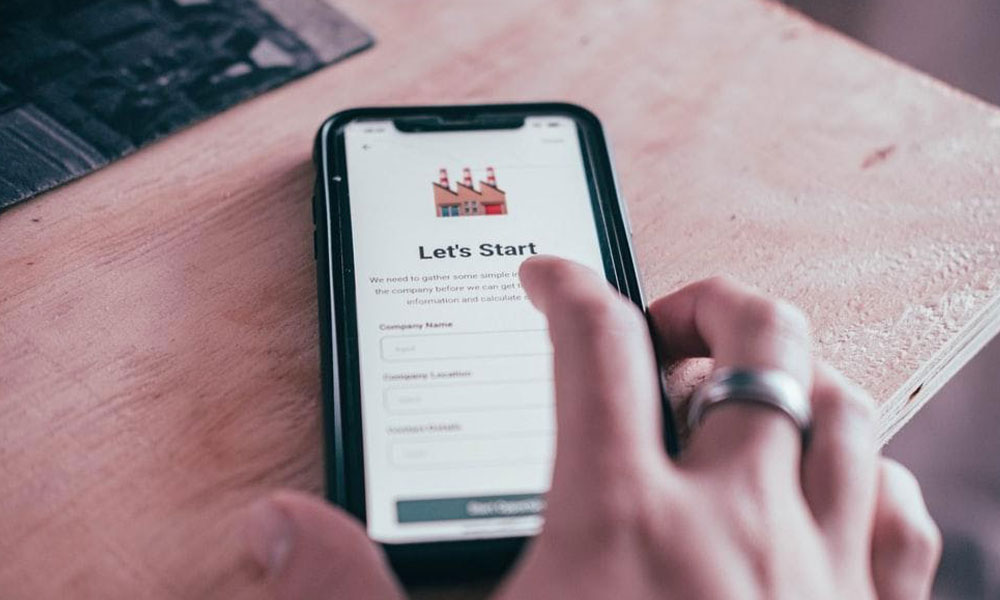 If you are a Software as a service (or SaaS) provider, you must know all about your product and its benefits. You may take pride in your on-demand software's efficiency, functionality, visual appeal, and other features. Still, it means nothing unless you share your knowledge and excitement with potential clients. If they don't have a clear idea of why they need your SaaS, they won't buy it. So, SaaS onboarding is a crucial step to building the customer base and winning the market.
For example, you imagine a virtual workspace that will make it easier for students and co-workers to communicate, share files, and discuss projects. Your SaaS may be innovative and stand out from dozens of similar services. But it can fail unless you use onboarding to inform people know about its benefits. Let's discuss the importance of SaaS onboarding and list some of the best practices that will help you build a loyal customer base.
SaaS Onboarding: Definition and Benefits
Onboarding helps existing and potential clients to acquaint themselves with your product. Onboarding aims at educating clients about how to use the SaaS and what benefits it can bring. It also helps make sure that people are aware of all the functions and know-how to maximize the benefits. The outcomes of successful onboarding include reduced churn, improved customer experience, increased customer satisfaction, and higher revenues.
Also, Read This: Essential Steps To Consider When Hiring Remote Workers
Using SaaS onboarding to educate clients is essential for making a good first impression. Thoughtful, well-planned, and customer-oriented onboarding demonstrates that you care about your clients and want them to succeed. By making the first interaction with your SaaS meaningful for your clients, you can achieve the following benefits:
Make it easy for clients to decide. With dozens of similar options on the market, clients may find it challenging to choose the SaaS that meets their expectations. Your onboarding helps them understand where to start and how to test the value of your SaaS.
Educate clients on how to use SaaS. Some web-based software may be difficult to master. So, you need to provide as much guidance for customers as possible. The more confident and informed they feel about using your SaaS, the more likely they are to become your loyal customers.
Instill confidence. Comprehensive onboarding reduces doubts and concerns about using your product. It shows the clients that you care and strengthens their desire to engage more.
Reduce the workload for the customer support staff. As long as clients are well-informed, they will be able to use your SaaS without professional assistance. It means that you will need fewer customer support specialists.
Best Practices to Try to Make Onboarding Successful
There is no one universal way to approach onboarding. You need to choose a realistic and easy-to-implement method that suits your company's needs. The good thing is that you are not limited to one best practice. You can explore many approaches and evaluate their short- and long-term effectiveness. We created a list of the top five best practices that we recommend trying.
Product Tours
Product tours are tutorials that help clients understand the SaaS's main features and interface. A well-structured product tour makes a good first impression and increases product adoption rates. It helps save users' time because they don't have to search for information themselves. The following benefits of product tours make them the most popular onboarding strategy:
· Improve the user experience
· Inform users about the features
· Improve engagement
· Encourage meaningful action
However, it is important to make product tours simple because users may quickly get bored and forget the information. At the same time, simplicity should be balanced with informativity because more advanced customers may be irritated by having to learn obvious information.
Segmented Onboarding
Segmented onboarding provides customers with more targeted information. Personalized experience helps ensure that different customer groups receive relevant guidance. This approach is the best for SaaS that has many features. Companies using this best practice show that they truly care for all their clients and offer customer-focused experiences. Yet, segmented onboarding requires more effort than other practices, translating into higher costs.
Welcome Emails
Welcome emails are also used as an onboarding tool. Users that provide their emails can receive information about the product and study it whenever they have free time. Emails establish communication with customers and can serve as a reminder for them to check your product every time they see the letter in their incoming messages.
Welcome emails simplify the product interface, communicate the company's values, and build a personal connection. However, they work only with clients that signed up for letters from your company and provided their personal information. Another problem to consider is that emails may get lost or accidentally deleted.
Video Tutorials
Videos are more visually appealing and memorable than textual information. So, they can help make onboarding more meaningful and effective. Videos help make information more accessible and tell more about your SaaS in a fun way. However, they may be costly, and you will probably need a trained employee to create a professional video.
Tooltips
The fifth best practice is called tooltips. It implies the use of pop-up windows that explain the functions of specific icons and buttons. Tooltips appear at the right time and simplify the learning process as clients try to use the SaaS. Yet, some customers may be irritated by obvious hints and tips. In general, tooltips are cost-effective and easy-to-implement, so incorporating them into your SaaS is always a good decision.
Concluding Remarks
Make sure you take your time and study your target audience before developing onboarding strategies. Your practices should be customer-focused, meaningful, and engaging. So, make sure you invest enough time and resources into creating high-quality onboarding tools. Don't forget to track the results and adjust the practices to maximize the effects of onboarding.
Next, you can read about: Which Industries Can Benefit the Most from Enterprise Learning Management Systems?
Related Post