How To Set Dogpile As Default Search Engine on Your Browser?
Updated On December 26, 2022 | by Gaurav Kumar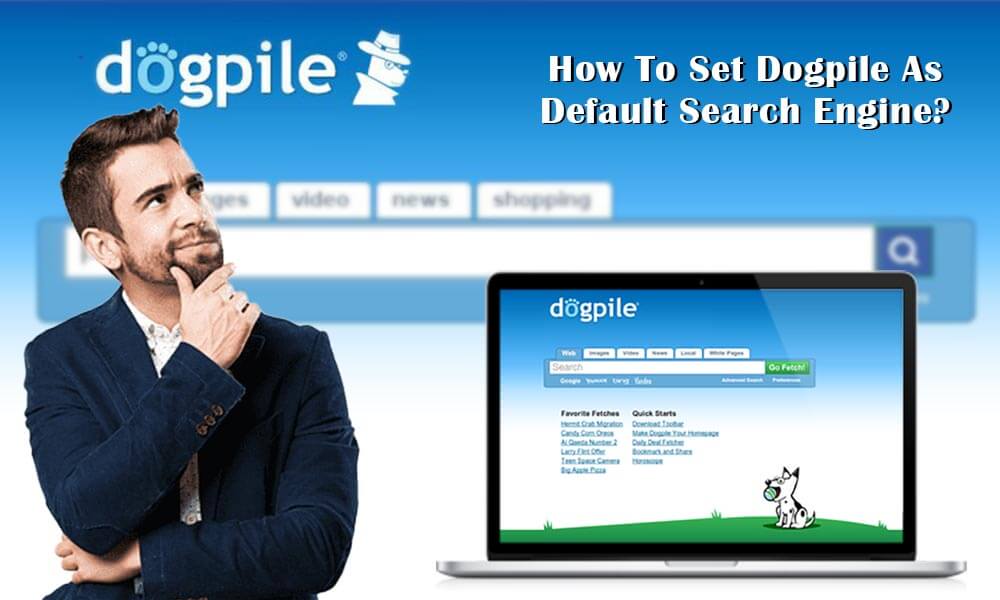 Dogpile.com is an aggregate search engine; it provides the best of what the Internet offers its users. Offering everything the internet has to offer, the Dogpile search engine is the Tech upgrade your business needs.
With Google having a monopoly in the search engine market and every other engine trying to get more users, the Dogpile search engine stands above them as it filters the best search results from these engines and presents them to you.
A Search Engine fact you don't know is that you can easily make Dogpile Search Engine your default browser and have its search results at your disposal. If you're unfamiliar with how the process works and how you can change from Google to Dogpile.com, read our guide, as we have included everything you need to know.
How Does Dogpile.com Work?
Dogpile is a meta-search engine; its search capabilities shouldn't be compared to any other engine as it uses every other search engine on the market and arranges the search results in the most useful manner.
Dogpile was created as an aggregate search engine after forming all the major search engines on the Internet. With Dogpile search results being the best, you should use that as your default option.
How to Access the Dogpile Search Engine?
Despite Dogpile being a meta browser, it is extremely simple to use. You can either download it or just visit Dogpile.com; we will give you a detailed explanation of how you can use the Dogpile search engine along with another method that will allow you to use the Dogpile search engine from your Browser.
Open your Web Browser
Click on the Search Bar
Search for "Dogpile.com"
Use the Dogpile Search Engine
That's all you need to do. You can access Dogpile from any browser, and the process is the same.
How To Use Dogpile On Mobile?
The process for Mobile users is also the same, but they have an advantage with the official Dogpile browser app. All users need to do is search for Dogpile on their app store and download it.
Also available on the iOS platform, all you need to do is install the Dogpile search engine as you would any other and access it with a click.
Below we have given you instructions on how you can use the Dogpile search engine on the Google Chrome browser; this will allow you to make great use of this meta search engine without downloading it.
How To Set Dogpile As The Default Search Engine On Google Chrome?
Despite its pros, a con of using the Dogpile web browser is that it is outdated in front of Google Chrome. Google, which hosts about 92.24% of the Internet's population through its browsers, is known for regularly updating itself to better serve its users.
While Dogpile search results are superior to any other, the other functions it provides will always lack quality in front of browsers like Google Chrome or any other.
A simple computer trick allows you to get Dogpile search results while staying on Google chrome.
Open Google Chrome
Click on the "More" option
Open Settings
Go to the Search Engine
Click on "Manage Search Engines & Site Search"
Click "Edit" on the Search Engine from which you want to remove
Insert Dogpile.com as its web address
Click Save & go back
Go to "Search Engine Used In Search Bar" section
Select Dogpile.com
After following the steps above, the Dogpile search engine will provide you with the search results from every query you make. This will allow you to use Chrome as your browser and Dogpile as your search engine.
How to Remove Dogpile Search Engine as Your Default Browser
If you're done with Dogpile.com and want to choose another search engine as your default browser then you can do that easily. Google's settings are easy to navigate and it allows users to customize the browser. Instead of Dogpile, you can choose Bing, DuckDuckGo, or even set Yahoo as your homepage on any browser.
You can go through the same process as above and select a search engine other than Dogpile when selecting "search engine used in the address bar" and remove Dogpile as your default browser.
Or you can go through the process below and choose Google as your Default Browser in One Easy Click
Go to Settings
Click Default Browser option
Click on "Make Default" to finish the process
This will reset any changes you have made and reinstate Google as the Default browser for everything on Google Chrome.
How To Set Dogpile Search As The Default Search Engine On Microsoft Edge?
Microsoft Edge doesn't have the same interface as Google Chrome so you're gonna have to follow a different process to set Dogpile as the default search engine.
Click on the more option
Go to settings
Select Privacy, Search, & Settings
Click on Address bar & Search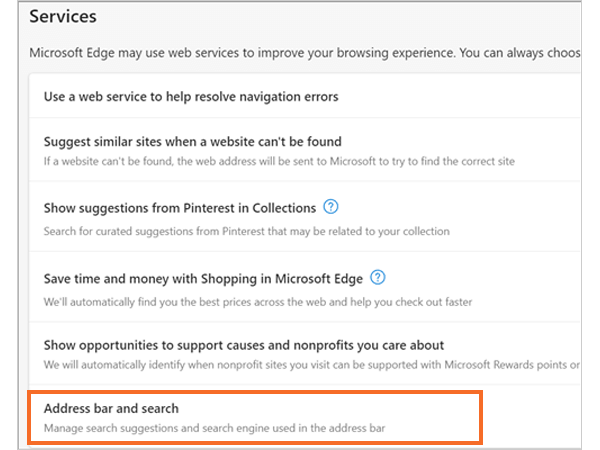 Now Select Dogpile as your preferred search engine.
To remove Dogpile as your preferred browser you can do the whole process again and this time choose a search engine other than Dogpile.
How To Set Dogpile Search As The Default Search Engine On Firefox?
Firefox has one of the easiest interfaces out of all the browsers. Changing the default search engine on Firefox is very easy and it is mentioned below.
Click on Menu option
Go To Settings
Click on Search
Click on Default Search Engine option
Choose Dogpile as your default engine
With multiple search engines at your disposal, you can try any of them by clicking on them from step 5.
FAQ
Is There a Con Of Using Dogpile Search Engine?
Yes, when it comes to search engines, Dogpile has some very strict privacy policies. Dogpile will record a lot of your data for its operations. Another Con of The Dogpile search engine is that it is outdated when compared to every other search engine.
What Is The Need For A Dogpile Search Engine?
Studies have shown that the results you get on different search engines are always different. It was reported that only 3.2% of results were matching across different search engines.
Dogpile is a tool every business and individual can benefit from. As it combines the best matching search results from multiple top browsers and presents them to you making the search results from Dogpile the best on the Internet.
Are There Any More Meta Search Engines Besides Dogpile?
Yes, if you're looking for something other than Dogpile then you should use AOL, CurryGuide, Searx, and Draze. These are some of the most well-known aggregate search engines besides Dogpile.
---
Related Post