What Skills Do You Need For A Web Designer?
Updated On August 9, 2021 | by Kamal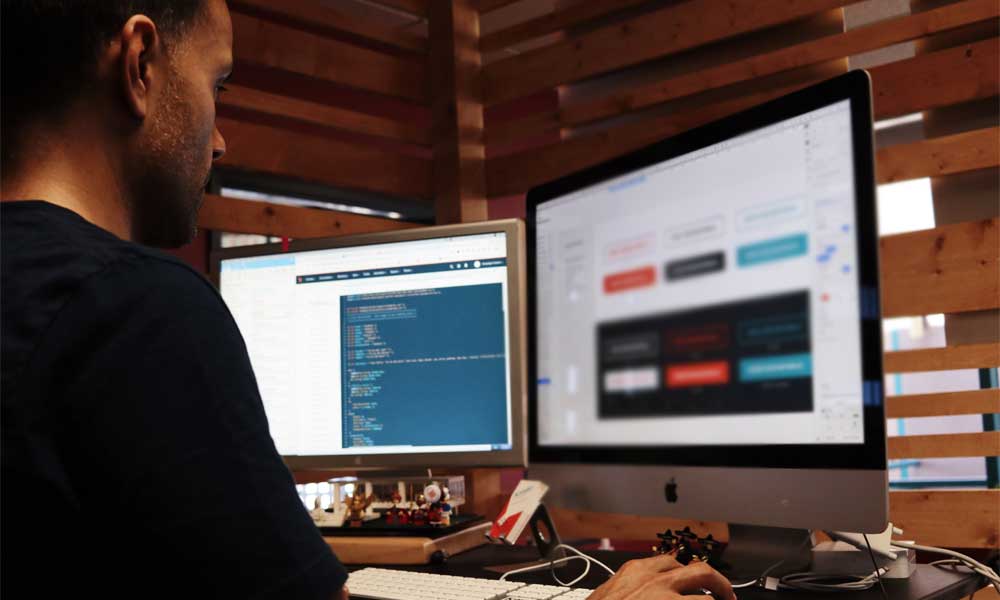 Just like with most tech roles, a good web designer is expected to have certain skills. Without these skills, creating a functional website might prove difficult. Becoming a web designer is a great career choice, with a lot of financial rewards down the line. This is why a lot of people are now following this career path. Suppose you are also planning to start a career as a web designer or you are looking for an excellent web designer to handle your web design project, but you don't know where to start from, then you should try Windhill Design: check out our website designers in Loudon.
Meanwhile, here are some skills you need to have before you are considered a great web designer.
Understanding The Design Principles
Although a lot of us are blessed with artistic ability, still knowing and understanding the fundamentals of design can make a huge difference when recreating what we see and building a design that's unique and calculated.
Whether you are trying to design a print ad or a web page, these design concepts will guide your work.
Typography
With the several font options available now, knowing which one to use is a hard decision for a lot of new designers. A good web designer must know and understand the difference between each type of style as well as where to use them. For instance, practical fonts such as Verdana, Georgia, and Roboto are perfect for body copy. However, they are not great as decorative typefaces.
There are several resources available on the web if you want to learn more about typographic knowledge
Colors
A good designer must be conversant with the color wheel and know-how contrasting, analogous, and complementary colors fit together.
Using clashing colors for their design is a common mistake made by most beginner designers. If done right, a bit of visual dissonance may result in an interesting design. It could also lead to conflicting hues which will eventually render the entire layout unreadable and ugly if handled poorly.
Importantly, text, headers, and calls to action should be colored in such a way that they fit together to promote legibility. Knowing and understanding when to use darks, contrast, saturation, and lights is also considered a significant color skill a web designer must possess.
Understanding the theory of color will help remove the guesswork out of the color combination.
Designing Software
A good web designer should be familiar with some basic design software programs. These programs include Photoshop, Figma, XD and Adobe Illustrator. A designer should be able to tweak vector-based graphics conveniently. They must also be skilled in photo-editing.
Suppose you are on a budget; there are still several free photo-editing software one can make use of. Inkscape and Gimp are great picks. A good designer should also be conversant with animation software like After Effects Motion.
CMS (Content Management System)
Knowing how to use a CMS like WordPress makes things easy for both the web designer and the website owners. CMS is perfect for anyone who is looking to update their website content regularly. This is because most CMS will allow one to update content such as recipes, blog posts, event dates, newsletters easily without touching the backend codes.
Responsive Design
When designing a website, one must make sure it is responsive. So what does it mean for a website to be responsive? Well, a responsive website can be accessed conveniently across multiple devices. 
Following the responsive design, guidelines help ensure that CSS (cascading style sheets), HTML, and JavaScript elements like text, menus, and other buttons are usable and evident everywhere.
Responsive design helps ensure consistent delivery of content across multiple layouts. Making sure a website adjusts itself to different devices helps preserve the information on it without having to sacrifice the user experience.
User Experience (UX)
The main goal of User Experience is to influence users' emotional response to the website design and style. According to different SEO reports, most people only stay on a website for about 10-20 seconds. This high bounce rate is mainly attributed to low-quality content and a poorly designed website layout. When people find it hard to navigate a website, they will eventually leave and find a much better option.
A proper UX aims to shape the user's experience while engaging them and guiding them through the site.
User Interface (UI)
Unlike UX, which focuses more on how a design affects users emotionally, UI focuses more on specificity. Menus, Web pages, micro-interactions, and buttons are all a part of UI. These elements serve as a guide through a design.
Related Post