How to Make a Fan Club Website?
Updated On September 1, 2023 | by Kamal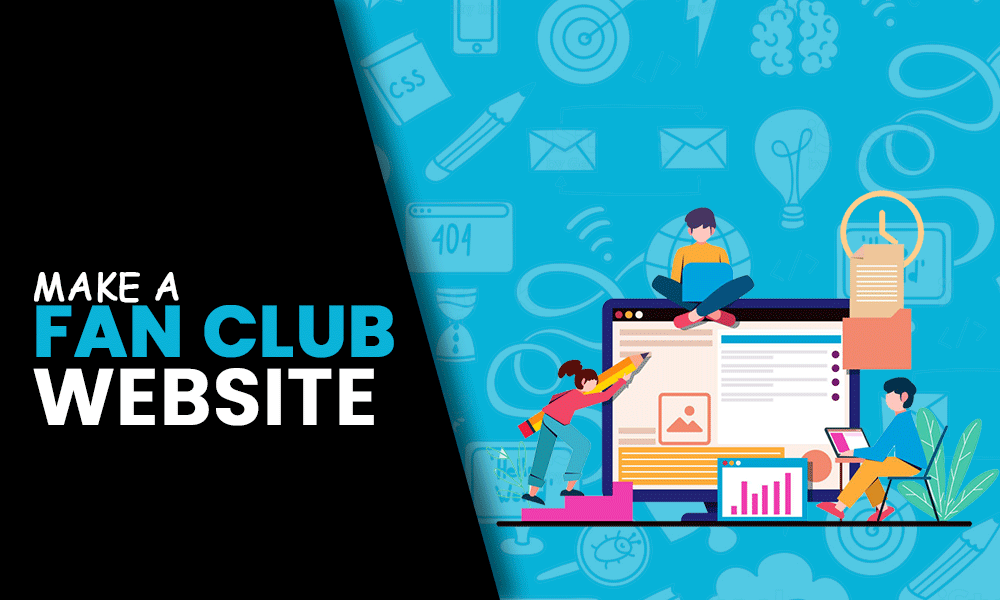 The Creator economy is booming as people with creative minds are moving to content creators as a side gig. Some people even take it as a full-time job and yes they make millions using fan club websites. For the same reason, subscription-based fan club websites are quickly becoming the trend. This trend started to rise to fame during the pandemic when people were confined to their homes.
OnlyFans, Patreon, Cameo (the list can go on), etc., are some of the revolutionary subscription platforms that connect content creators or artists directly with their followers. These fan club websites allow content creators to offer unique content to their fans for a recurring subscription fee. You can see a trend of free onlyfans accounts that is happening right now on the platform but those accounts have paid content as well so they are not missing out on anything.
If you want to capitalize on this increasing popularity and monetize your creative skills, you can consider creating a fan club website. But how and where to get started? We are going to explain building a fan club website in this blog. Stay with us to the end. Let's get started.
Building a Fan Club Website Like OnlyFans
With over 170 million registered users and 1.5 million content creators, OnlyFans has a reputation no other subscription platforms have. If you are inspired by this rising popularity of fan club sites, you can also build an OnlyFans clone. You can follow this guide to build our own fan club website like OnlyFans in the most efficient way.
Conduct a Deep Market Research
Before creating a fan club website like OnlyFans, an important task was to get market research. Study the market, identify your target audience, and understand their interests which will help you to create an impactful subscription business.
During market research conduct a competitor analysis as well to go through the customer feedback on the website of your competitors. Study the techniques adopted by your competitors and how they impacted their success. Analyze the business model of your competitors and take valuable insights to power your own business model.
Validate the Need for the Fan Club Website
When it comes to subscription platforms for content creators, there are plenty of options out there. If you want to build a fan club website, you must validate the need for such a website in the market or among your target audience. Make sure you spice up your business idea and incorporate richer features than OnlyFans to make sure you offer something unique to your subscribers.
Integrate the Right Features
Another important step is to find the important features required for your fan club website. Let's see what are the important features of a subscription platform.
Homepage
The homepage of the feed is the place where people can see all the content shared by the creators they follow. Home will have a search bar for users to find their favorite creator and their content.
Post Creation
Integrate create options so that content creators can start posting content be it images or videos and share with followers.
Menu
Add a menu bar where users can see the subscribers list, bookmarks, access settings, see subscription rates, etc.
Live Streaming
Allow content creators to live stream which is an additional income stream
PPV
Creators must be able to end pay-per-view (PPV) messages to their subscribers by attaching images and videos to the message.
Notifications
Integrate notifications so that users get notified about any news, ongoing offers, etc.
Social Sharing
Creators must be able to share the post they have created on social media channels including Instagram, Facebook, and Twitter to get more subscribers.
Admin
Integrate an admin panel for administrators to manage users, content, commissions, reviews and rating, and every other aspect related to the fan club site. When starting an OnlyFans-like website, plan the content you want to give your audience. You can choose a specific niche, it can be adult content, webinar to teach a skill, or anything to support your online community.
Whatever content you offer, ensure that your content is interesting and engaging for your audience. Select a niche that you are passionate about and that you can really go deep into which will help to generate a good amount of revenue.
Also Read: Excellent Movies to Watch From Around the World
Move on to the Development Approach
The quick and the most cost-efficient approach to create a fan club website like OnlyFans is to leverage an OnlyFans clone script that is a white label solution with essential features. If you are looking for a clone script recommendation, Fanso is a robust OnlyFans clone script that helps you create a subscription base fan club website. Fanso can be customized to modify any of the features or add new features to make the website more appealing in terms of look and functionalities.
Set Your Key Performance Indicators
Key performance indicators or KPIs are elements that you can use to efficiently track the growth of your subscription website. KPIs can be the total number of subscribers you have, the total number of merchandise sold, the amount of money you got as tips, the number of customers who have paid you the most, etc.
Why Building Your Own Fan Club Website is the Best Bet?
OnlyFans is a great choice for content creators who want to monetize their adult content and build a fan following. However, being a third-party platform, OnlyFans has the right to modify its rules and relations without the consent of its users. If you want to grow your subscription brand, it is recommended to build a fan club website.
By building your fan club website it becomes easy to build long-lasting relationships with your subscribers. Make sure you offer unique content that isn't available elsewhere. The reasons why your fans follow you are for the unique content and other services you offer. To grow your fan club website, invest your hard work in creating unique content and build strong relationships with your subscribers.
Conclusion
As the commonly available social platforms like Instagram and Facebook censor content, the need for exclusive fan club sites that don't restrict the content of any sort including adult content is necessary. Choose the industry's best software solution provider to create a brand new and unique platform like OnlyFans without developing it from scratch.
---