12 Ways to Make Virtual Training Sessions Engaging for Learners
Updated On October 17, 2023 | by Zayn Tindall
There is no denying that the popularity of virtual training is increasing. We're competing for our learners' focus, whether we're in the same space or interacting remotely for a virtual training session. With more global workforces and more employees working from remote locations, organizations are beginning to recognize the value of virtual sessions.
Though many studies have shown that working remotely can improve productivity training, mentors face a set of unique challenges as organizations enlarge their blended learning and development techniques.
Certain platforms, such as Adobe Connect, allow trainers and enable teams to reconstruct the learning environment of traditional training and maintain a learner's attention through integrated features such as polls, conversations, personalized apps, and more. You can buy Adobe Connect software to keep your learners engaged in the following ways.
You cannot miss reading: Some of the Most Satisfying Careers May Now be Online
Choosing an LMS
It is critical to select an LMS that allows you to evaluate and assess your students. A plethora of learning management systems are overflowing the global software market. Certain LMSs, such as Adobe Connect, have appeared that give excellent pricing modules and a plethora of interactive measures to keep your learners engaged throughout the session.
When an instructor is present and the organization's learners have live sessions, technology is vital. Many departments in different branches can be synchronized and placed at the same time. Your LMS must include modern teleconferencing features that enable all trainees to go see their teacher on their screen. Choose a virtual classroom LMS that can record the meetings for future reference if the online training course uses real-time instruction.
Look for online classrooms that have some kind of registration process. It can determine which corporate learners seem to be present by tracking logins and screen activity.
Keep the Session Interactive
When teaching, using a conversational tone keeps the session from becoming boring and monotonous. It is common for learners to lose interest in the subject being instructed as the session becomes constant. As a result, to keep the session engaging, a trainer should adopt a conversational attitude. Because there are no students or teachers to keep the audience engaged, sitting behind a monitor for learning becomes quite bland.
A trainer should always be looking for new ways to keep his or her session lively and engaging. Selecting the perfect LMS, incorporating sound and video instances in the classroom, using live questionnaires and games to evaluate them, and having a conversational tone with your learners are all very helpful when it comes to keeping the class engaged. A school or organization must provide its teachers with whatever resources they require, keeping the session interactive. The best way to enhance the effectiveness of collaborative learning is to provide proper training to both learners and educators.
Utilize Quizzing and Polling
Creating content with a subject-matter expert is insufficient. The need for the hour is to create a learning path for students. It is critical to design an engaging virtual training journey when distributing engaging sequential training. You should strive to take your participants on a journey. This should include activities based on one another, with one activity leading to the next, so that the experience is continuous.
Polls and quizzes not only provide actual data for coordinators to measure feedback and comprehension, but they also increase engagement. When learners must consciously complete objectives within their virtual classrooms, they have fewer opportunities to multitask. Having shared that there will be evaluation activities throughout the virtual training can help learners stay focused. Polls are a great way to encourage active learning and spark discussions. Coordinators can see each learner's response in real time and ask learners to clarify.
Remove Distraction
It is impossible to monitor all of your attendees' distractions, particularly if they are trying to log in from multiple locations. However, you can overcome any potential distractions on your own.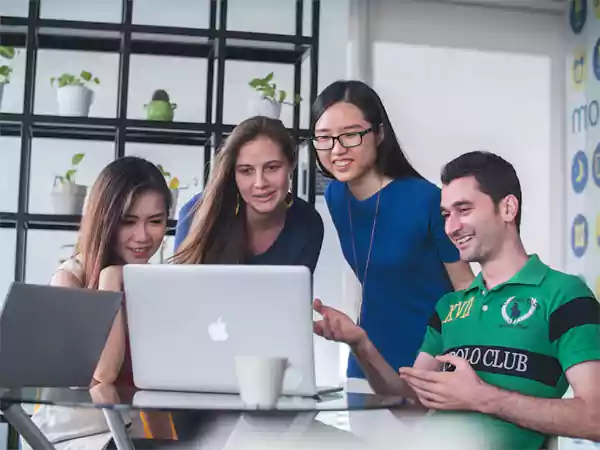 Prevent others from disturbing you and your virtual training by keeping animals out of the room and turning off all devices except those required for your workshop. Make certain that the distractions you can control are in place so that the potential for disruption is minimized. At the start of the virtual training session, distribute the training agenda and inform learners that there will be an interruption for coffee, snacks, and stretching. Small details make a big difference.
Other Ways to Make Virtual Training Sessions Engaging for Learners
Apart from the above four measures, there are other methods that could be used to make such sessions more engaging.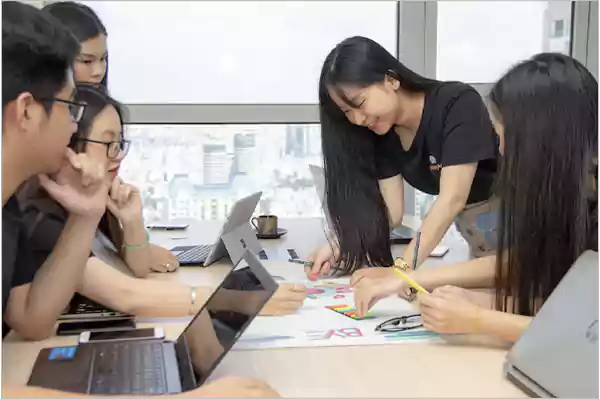 Provide Job Aids & Resources: It is important to make the training more actionable, through the resources and aids that can help the trainees in applying their learned knowledge.
Keep the sessions synchronous: The synchronous sessions supplement each other and help in remembering the content.
Ask Questions: Asking questions with the trainees helps significantly to make them learn about the different things in the course, and apply them later on.
Incorporate discussions: Well-planned discussions among the trainees and trainers help to understand the training content in greater depth.
Short Content-type: The content that is in short forms like short videos, presentations, and stories is easier to grasp than long-form content.
Add a Workbook: A companion workbook can help to serve as a note-taking and implementation guide for the trainees.
Build individualized relationships: It is a highly effective method for a trainer to connect on an individual basis with every trainee.
Create Feedback Loops: Creating the feedback loops helps in strategizing and making the training more effective in its purpose.
Hence, the above methods could be used to make the training session more effective and impactful. They may even be used to teach entrepreneurs how to manage organizations.
Conclusion
Even if you don't have the comfort of meeting in person, there are several ways to engage with your learners. When done with energy and application, virtual training can be a powerful tool for engaging learners. An immersive virtual training workshop is cost-effective, eco-friendly, advantageous to work-life balance, and has the potential to accelerate the rate of learning transfer.
You must be deliberate as a virtual trainer in creating an interactive environment to boost participation and keep the audience motivated. The best part is, that when properly structured and using the right strategies, virtual training experiences can outperform in-person sessions in terms of quality.
Next, you can read to know: Which Industries Can Benefit the Most from Enterprise Learning Management Systems?
---
Related Post