How to Make Money on OnlyFans Without Showing Your Face?- [11 Best Tips]
Updated On March 16, 2023 | by Mehak Gupta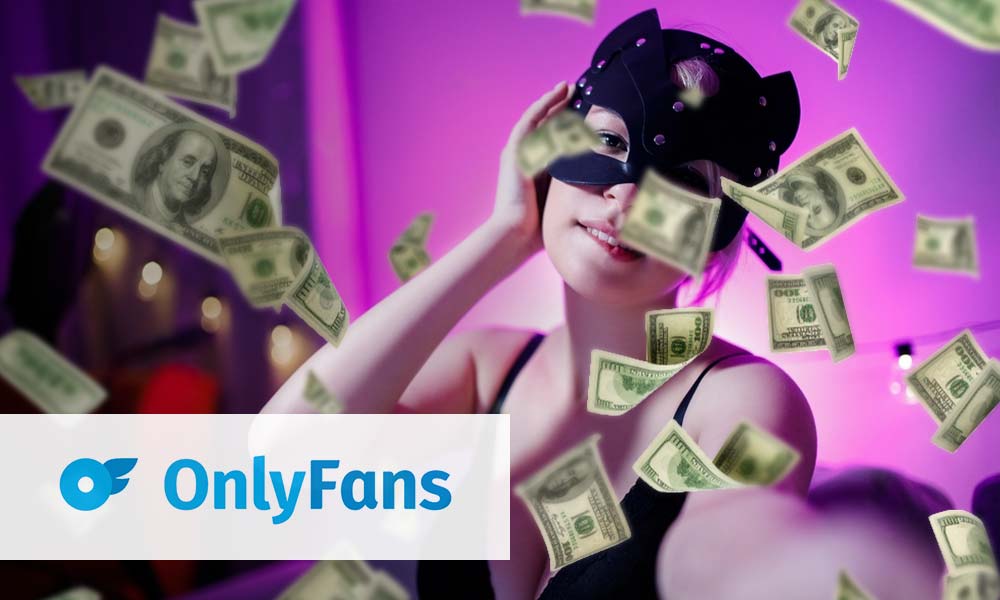 OnlyFans is a widely popular platform for creators and their fans. Unlike other social media platforms where creators have to garner a huge following to start making money and getting deals, anyone can start earning by posting their content on OnlyFans.
The platform gives creators full ownership of their content and the authority to charge fees. Therefore, it is a great place to earn money online. As we know that OnlyFans is synonymous with raunchy content, but people use it to show behind-the-scenes pictures, filter-free posts and promote businesses too.
Many new creators ask, "can you make money on OnlyFans without showing your face?" Let's discuss this in the next section.
Can I Make Money on OnlyFans Without Showing My Face?
Yes, absolutely. New creators frequently ask, "do you have to show your face to only fans?" No, it is not necessary. It depends on the creator's preference.
There are many niches to tap into that do not require your face. You can post cooking videos, fitness videos, Outfit pictures, or anything you want without showing your face.
If you are eager to make money on Only fans but do not want to show your face and reveal your identity? No worries! Here are some sure-shot tips that will help you make money on OnlyFans without showing your face.
11 Best Tips to Make Money on OnlyFans Without Showing Your Face
These are the proven ways to earn money on OnlyFans without showing your face. Follow each point and apply it in your OnlyFans creator journey.
Choose a Stage Name.
You have to make an OnlyFans account first to be a creator of the platform, of course. But remember, if you are trying to hide your face, consider changing your identity. Using your actual name when trying to earn money on OnlyFans without showing your face is strongly discouraged. Think of something unique that grabs attention. You can opt for name-generator tools to get started.
You should avoid using your name or any variant of it as both raise the possibility of being noticed. Even if people can't see your face, there are still high chances of discovering who you are.
Create a New Email Address
Once you have chosen your username or a new stage name, the next step is to create a new email address with the same name. The users, while creating an OnlyFans account, question, "Can you be completely anonymous on OnlyFans?"
Yes, you can be completely anonymous on OnlyFans by using a new or separate email address with your stage name. You can now use this email address to link with your Only fans account and talk to brands for collaboration on the platform.
Hide Your Identity Marks and Tattoos
Have you had a tattoo on your forearm or a birthmark on your neck, or a scar on your back? Do not forget to hide them because any sign can serve as a means for others to recognize you.
Cover your birthmarks, wounds, burns, or tattoos carefully when taking photographs or shooting any video. In case you are using props, pick something suitable that can cover up the markings in your photographs; you can also use photo editing software to get rid of them.
You must use a photo editor to edit, crop, or remove all the blemishes to erase your identity signs.
Must Read Articles on OnlyFans
Use Props and Masks
If you want to avoid the hassle of editing or blurring, play with different props or use different kinds of masks.
Masks safeguard your privacy and give your content a distinctive perspective. You can use them to give a creative angle to your content.
How about a mask, a prop in hand, and good lighting? And, You won't need to be concerned about your picture angles as well.
Choose masks that complement your best features. Lace masks or animal hoods, the choice is yours. Look out for new things and see what suits you the best.
Pick A Niche
Picking a niche and growing in that space is important if you want to be a creator. A niche makes you appear as an expert in the category of your choice. Whether you love singing, want to make fitness videos, or entertain your audience with adult content, OnlyFans caters to all niches.
Explore the platform and see what content sells best on OnlyFans. All you need to do is find what you are good at and bring your unique flavor to entertain your audience.
Create Accounts on Other Social Media Platforms
Social media is a key component of every business for marketing. So it is crucial to leverage all the social media platforms like Instagram, Facebook, TikTok, Twitter, and even forums like Reddit to promote your OnlyFans profile and increase visibility and fan base.
You can also choose various mediums of advertising to increase your retention rates and reach.
When using social media, do not link your account with your OnlyFans account. Avoid posting anything that could be used to verify your name.
It's best to open fresh social media accounts with a different email address from your OnlyFans identity or stage name.
Use Geoblocking
The best part about OnlyFans is that it lets you hide your account from certain geographic locations or countries with the Geo-blocking feature. Just include the location you don't want to show your account to and that's it.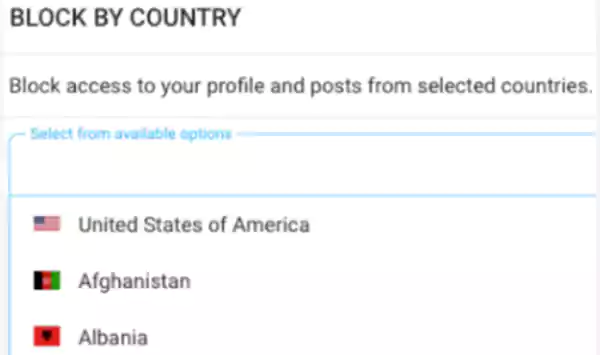 You can also ban particular individuals. Add a note while blocking to remember the reason.
After you have banned someone, it will appear on your blocked list in 24 hours. Plus, they can also be blocked on other social media platforms using the IP address.
Another great method to hide your account from your family and close friends is to block it by IP address.
Follow the steps to enable geo-blocking on your account:
Visit your Account settings.
Locate and tap on the Security section.
Go to Geo-blocking and search for the IP address and country you want to exclude.
Lastly, save your changes.
Note: Remember that blocking a big geographical area will make it more difficult to attract followers. OnlyFans has a policy to refund the fees to users who are blocked after paying for the subscription.
Create a Subscription Service
While there are various ways to monetize your OnlyFans, like charging for messages, offering a subscription to your content is the most lucrative way to do so while remaining anonymous.
You can use OnlyFans as a monthly or yearly subscription service to give exclusive content to your devoted fans.
Build a good presence on all social media platforms and ask your fan base to access your paid content on OnlyFans.
Use Voice-Changing Software
In case you want to use your voice or sound to make your content more appealing, you can do so. But, don't forget to secrete your original voice.
Use voice-changing software to convert your original voice into a different voice.
Collaborate with Other Creators
Collaborating with other OnlyFans creators is the best way to increase your following. You can reach out to your fellow creators within your niche to create some great and unique content together. Try to collaborate with creators who do not show their faces as well to make the collaboration more relevant.
Never Post Outdoor Pictures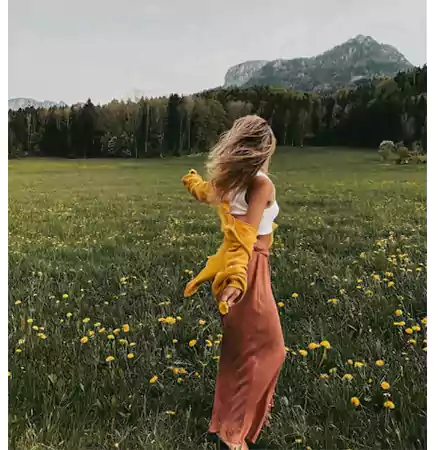 If you aren't careful, any advice on how to make money on OnlyFans without showing your face will work. It's simple to forget about your environment but if you want to create your brand on OnlyFans without showing your face, be vigilant.
Putting raw images taken outside can be risky. You can use a photo editor to blur the background and objects in the picture.
Final Words
OnlyFans is a great platform to build a personal brand online without showing your face which generates regular cash flow. New users often question "How much can a beginner make on OnlyFans?" It depends on the quality of your content and the number of people subscribing to your paywall content. Promote your OnlyFans profile wherever you feel safe and find a possibility to grow. We hope all the tips mentioned above are helpful to you and your OnlyFans Creator account.
Frequently Asked Questions
What Content Sells Best on OnlyFans?
Users can post videos, and photos of any niche, exchange messages, and update their status on OnlyFans.
Can You Be Completely Anonymous on Onlyfans?
Yes, you can keep your real identity a secret by creating an OnlyFans account with a stage name and a different email address.
Can You Make Money on Onlyfans With Just Pictures?
Yes, OnlyFans is a photo-sharing platform where you can regularly post pictures and ask your followers to subscribe to you to see more exclusive pictures of your content.
---
Related Post