How to Borrow Money Instantly: Ways to Borrow Money Online and Offline
Updated On May 27, 2023 | by Joseph Williams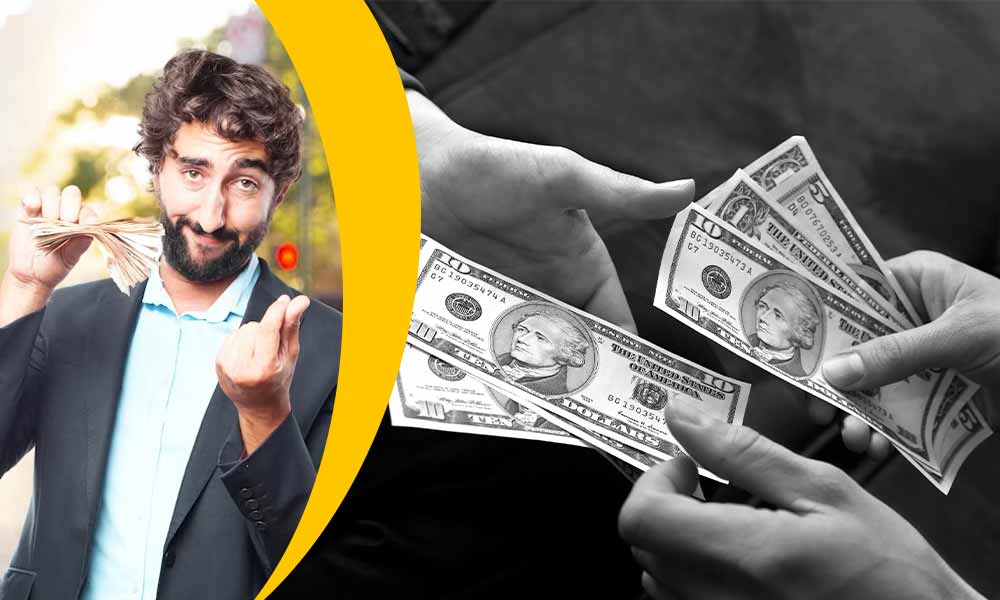 Life does not always go as we plan it. And sometimes, even the fact that we have a financial cushion does not save us from unexpected expenses, which, unfortunately, we are not able to cover. In such cases, close people help to cover expenses. Or several loans and loan offers, some of which guarantee a direct deposit for the next working day. If you are wondering right now, "Where can I borrow money asap", our article will help you with the answer.
Also Read:- Top 5 Sites to Use in 2023 for Online Loans with High Approval
Money Borrowing Apps
The twenty-first century is the century of technology and smartphones. So it's no surprise that you can now borrow money using cash advance apps (there are lots of cool money management apps for Android). Most cash advance apps offer small, unsecured loans with fixed rates. Often, using the application, you can borrow up to $500 but at the same time get the money the very next day. So if you need to cover an unexpected expense, this is very convenient.
Cash advance apps have several advantages over traditional bank loans. For example, 1F Cash Advance App is a great app for instant cash because it does not require an excellent credit history from its borrowers. You don't have to go through a hard credit check to borrow money using the app. And borrowers' credit scores are not critical regarding loan approval.
Payday Loans
A payday loan is a short-term unsecured loan with a fixed rate. It's a good way to borrow money immediately, even if you have less-than-perfect credit. The requirements for obtaining payday loans are quite simple: you must be over 18, verify your identity and income, and have an active checking account, email, and phone number. As you can see, it's much easier than getting a personal loan. In addition, when borrowers apply for a payday loan, they don't have to worry about their credit history. Payday lenders pay maximum attention to stable income, and a credit score is more of an additional, but not mandatory, confirmation of the borrower's creditworthiness.
Filling out an application for a payday loan does not take much time, as well as waiting for a loan confirmation. After that, the borrower receives the money in his/her bank account the next business day. They must be returned after 14 days or after a month, usually on the next payday.
Personal Loans
Personal loans are both secured and unsecured. A secured loan means you need collateral to get your loan. It's a good option for bad credit borrowers. Personal loans can be obtained from private lenders, as well as from a bank or credit union. But it should be borne in mind that you can only get a credit union loan by being a credit union member, no matter what kind of loan you need.
Personal loans have a strong connection with your credit score, and it directly affects the interest rate you can be offered. Banks and credit unions conduct a hard credit check of the borrower's credit history and, on this basis, draw up a loan offer. Some people with poor credit may not be able to get a loan from traditional financial institutions at all.
However, personal loans do have their advantages. For example, you may be able to borrow more than $1,000, and the repayment period may be from several months to several years. In addition, interest rates on a personal loan are usually much lower than on credit cards or cash advances. After the approval of such a loan, you will also receive the loan amount in your bank account, but you will pay it in monthly installments for the period that you have chosen.
At the same time, a personal loan can hardly be called instant. It can take a couple of days, a week, or even more to complete it. Therefore, it is important to clarify with the lender the terms by which you can receive the necessary funds.
Credit Card Cash Advance
A credit card cash advance is a loan that gives you an opportunity to withdraw money from an ATM or a bank. This kind of loan differs from a typical credit card purchase because the money is given to you in cash rather than being added to your credit card balance. Although credit card cash advances are also a simple way to receive a fast cash loan, it's important to understand the expenses and fees involved.
One of the main factors to consider is the high-interest rate. Cash advances frequently have a higher interest rate than typical credit card transactions, which over time, can quickly mount up. A cash advance may also be subject to additional fees, such as an ATM fee or a cash advance fee. The cost of the loan may also increase due to these costs.
Pawn Shop Loans
A pawn shop loan is a type of secured loan. You can borrow money equal to the value of your collateral. The item is used as collateral to secure the loan, and the amount you can borrow is based on the appraised value of the item. The pawn shop holds onto the item until you repay the loan.
Pawn shop loans are typically short-term loans with repayment periods of 30 to 90 days. But the interest rates on these loans can be high. If you're unable to repay the loan, the pawn shop may sell your collateral to recoup their losses.
Pawn shop loans can be a good option if you have something of value that you're willing to use as collateral and need quick cash. However, it's important to be aware of the high-interest rates and to make sure you can repay the loan in full. It's also important to choose a reputable pawn shop and to read and understand the terms and conditions of the loan before signing the loan agreement. Bad credit scores are also available in pawn shops.
Title Loans
A title loan is a secured loan where you can borrow money using your vehicle as collateral. The lender holds the title to your vehicle while you repay the loan, and if you're unable to repay the loan, the lender may repossess your vehicle.
Title loans are typically short-term loans with high-interest rates. The amount you can borrow is based on the value of your vehicle, and you can usually borrow up to 75% of the vehicle's market value. Repayment periods are usually 30 days to a few months but can be extended for an additional fee.
Title loans can be a way to get quick cash, but they come with a high risk of losing your vehicle. So it's important to carefully consider the risks and to have a plan in place to repay the loan in full before agreeing to anything.
Bottom Line
Borrowing money instantly can be a convenient solution for unexpected expenses or financial emergencies. However, it's important to carefully consider the risks and costs associated with each borrowing option and to choose the best one for your needs and financial situation. Whether you choose to borrow money online, using the lending software, or offline, it's important to read and understand the terms and conditions of the loan and have a plan to repay the loan in full. By doing your research and being responsible with your borrowing, you can get the financial help you need and avoid falling into debt.
---
Related Post