6 Ways Six Sigma Can Aid Your Organization
Updated On February 14, 2022 | by Samara Davis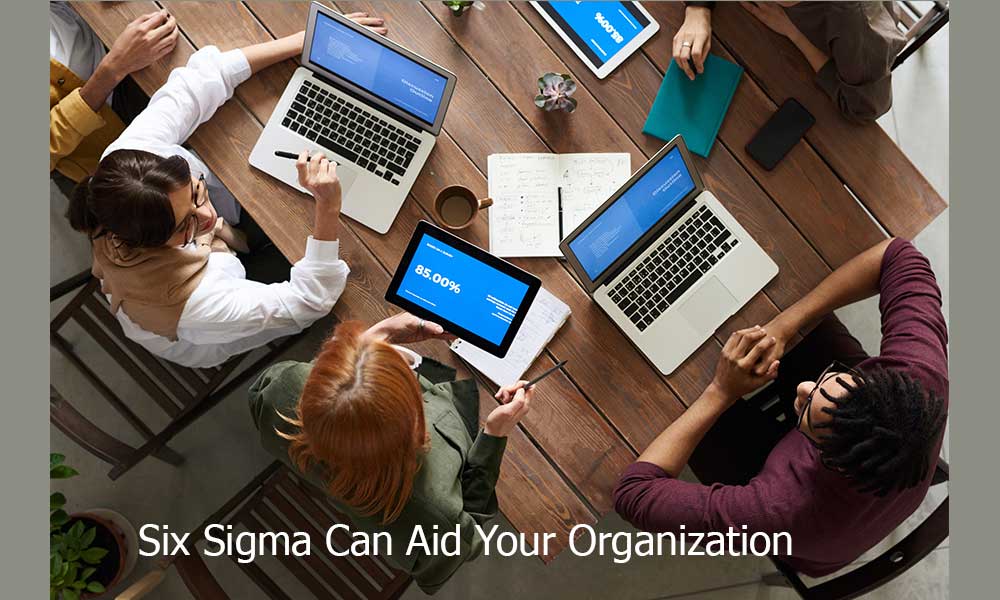 Chances are, it's not the first time you've considered implementing a six sigma strategy. Many organizations have relied on six sigma techniques for years to gain a competitive advantage by reducing defects and increasing customer satisfaction.
If you are considering implementing this strategy in your business process, you can begin by introducing the Six Sigma black belt training to your employees. They can take up this project in several ways and learn to use six sigma principles to take the businesses from good to great.
The following article provides insight on six ways in which Six Sigma can benefit an organization.
Identify Areas for Improvement
According to reports, the global business management software market is poised to grow by $160.64 billion during 2021-2025.
For years, Six Sigma has been used to identify areas that need improvement in an organization through data-driven decision-making. The information gained from implementing six sigma principles can be used to identify improvements in all aspects of your business.
Using this method, businesses can find weaknesses and areas for improvement to build a stronger foundation.
For example, with a Six Sigma black belt certification, employees can identify ways to increase customer satisfaction. By finding ways to improve your company's processes, you will likely have a better chance of gaining and keeping customers in the long term.
Improve Efficiency
Six Sigma is a framework that can measure and improve efficiency in an organization by looking for continuous improvement opportunities with existing resources.
As part of Six Sigma learning, employees can use the framework to identify and reduce wasteful energy and resource consumption.
With a Six Sigma certification, employees can learn to implement lean practices to reduce waste in the production process or create incentives for building alternative energy sources such as wind or solar power sources.
Businesses can improve their bottom lines while doing something great for the environment.
Empower Employees to Improve Processes
Six Sigma is a framework that uses data-driven decision-making, which can empower employees working in an organization. By using this process, employees are encouraged to think creatively about how they can improve processes and help drive the company towards success.
With a Six Sigma certification, employees can work on new ideas that will help the business gain new customers or retain current ones by improving processes. For example, employees could use six sigma principles to build better internal networks within the organization to communicate more effectively.
It would benefit the organization because it would allow everyone to work together more closely.
Build Employee's Skillset
A Six Sigma certification is not just about identifying opportunities for improvement or building an organization's bottom line. It also enhances employees' skillsets by developing their problem-solving and critical thinking abilities.
These skills can help employees in many areas of their lives, not just within the workplace.
With a Six Sigma certification, employees can also use what they learn to tackle everyday problems, such as finding ways to save money on utility bills or completing household projects efficiently. These skills will benefit employees in all aspects of their lives and outside of work.
Drive Innovation
Six Sigma is a framework that focuses on measuring and improving processes. Employees can use this data-driven decision-making to drive innovation by identifying new ways of doing things.
For example, employees with a Six Sigma black belt certification could identify areas for improvement and then brainstorm how to make those improvements happen. By implementing six sigma principles, businesses can increase their success by staying ahead of the competition.
Make Businesses More Competitive
Six Sigma is a data-driven framework that can help businesses make the right decisions to improve their processes. Not only will this likely increase their bottom lines, but it can also make them more competitive in an industry by keeping up with or surpassing other companies' standards.
For example, with a Six Sigma certification, employees can implement better quality control standards in their organization to ensure that they are delivering the highest level of service possible.
It would set their company apart from others by giving them an edge when competing for customers or clients.
Six Sigma is an excellent framework that businesses can use to improve processes and help drive success in the right direction.
Next, you may like to read: Biggest Challenges Faced by Businesses and How to Overcome Them All