How Did Mobile Application Helped Us Through Pandemic?
Updated On August 17, 2022 | by Austin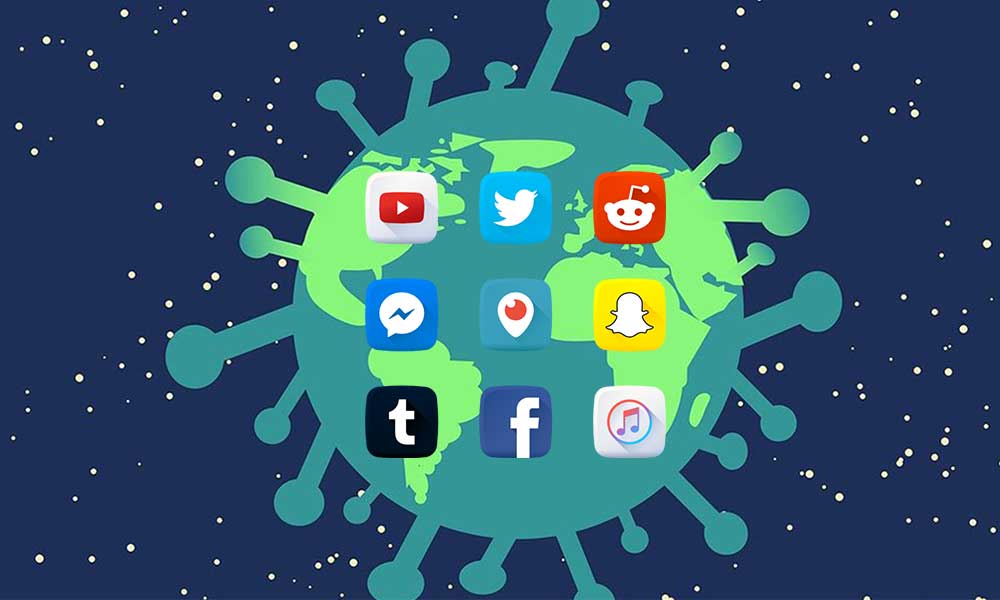 This pandemic was one of the most shocking things that happened in my last few decades. No one saw this coming and definitely did not think it had the potential of becoming a global pandemic or taking so many lives. Sadly, so many people lost their lives while others lost a loved one. We all were directly affected by it too. In fact, every single thing suddenly changed. There was no more public transport, no hotels, no local or international trips, parties gatherings or even offices, schools, or anything at all. Absolutely minimal human interaction was allowed which led to so much economic and employment loss. People suffered a lot financially and barely anyone was left untouched by the effect of it. Doctors were overworking and exhausted while trying their best to serve their duty while people were an absolute chaotic mess.
Besides the economic and life loss, people also suffered a lot of stress and anxiety due to being stuck inside a small apartment with minimal movement. This led to a huge shift of people into the digital world. The physical world was largely inaccessible and hence people didn't really have a choice. Now, people had to do official as well as leisure on the online platforms. This led to an increase in a large number of users in several social media platforms as well as in many other apps. In fact, not just the number of users increases, the duration of their usage of apps also increased massively.
Most Viral Apps of Pandemic
The apps that majorly went viral among the users were zoom, Microsoft Teams, and Google meet. Especially in the formal world, these apps were the only way to get in touch with so many people and contact them via text and voice while also being able to see them as well as share content with them. These apps were similar yet different in many ways. For example, Zoom was used when the main focus was to see the people we are talking to, while Microsoft teams provided security and google meet provided ease.
Not just in formal communication though, these apps also helped a lot to get in touch with our loved ones and have a virtual gathering during festivals, functions, and meetups.
These apps were a lifesaver for sure!
Some people developed a hobby or an urge to learn new things like art, music or technical stuff. In these cases too, the above-mentioned apps played a major role. People started learning online with a live teacher and with other batchmates so that they do not feel lonely. Some people say that they liked online learning better than offline ones. This is mainly because many people are self-conscious and do not feel comfortable around others due to their age, appearance, financial status, or simply because of their lack of confidence. Besides these, people also enjoyed the leisure to learn from their own house and avoid traveling and all. Some people appreciated the fact that they can be in their own space while practicing or trying out the new skill they just learned before presenting it in front of their teacher, by turning their mic and camera off which would be impossible in the physical world with live class. However, some people said that they would appreciate it even more if there was a way to access these while having the freedom to use a different font than just English. Well, this issue was actually very easily solvable as people could've just downloaded the Hindi Keyboard or Malayalam keyboard app, etc from the app store where they are available for free.
The Apps That Never Stopped Trending
Pandemic or not, some apps have their own charm over the users that keep shining regardless. Instagram, Facebook, Twitter, WhatsApp to name a few. These social media apps were always the heart of every single digital conversation. They let you interact with literally every one of the billion users they have across the globe. They help you interact with people not just directly through messages but also through sharing posts and stories with a mass of people that follows you. This helps us in sharing some news that we want to mass communicate. Social media apps also observed a large increase in the number of users as well as the duration for which they are being used during the pandemic. Some of the apps even had a "warning" feature that reminds you to take a break so that people do not become addicted to it.
Not just social media though, apps like YouTube, Netflix, Amazon Prime, etc also saw a massive increase in their audience. In the case of YouTube, it also saw a large increase in terms of content providers. Meanwhile, the other online platforms started to feed the customers with fresh content and tried their best to catch the attention of users. Many apps such as MX Player became largely popular among the masses during the lockdown. They focussed more and more on Hindi, Malayalam, Marathi, and many other native languages content. There are also providers like Amazon that provide us with FireTV Stick which helps in viewing all such OTT apps on TV. With that being said, all such apps had become close to people and now our audience is clearly into the content they are providing.
After talking about all these apps, now you may want to go chat with your friends using desi stickers or maybe binge a series online!
Related Post