Dos and Don'ts of Bitcoin Trading – Follow Up with Important Points
Updated On February 7, 2022 | by Alex Smith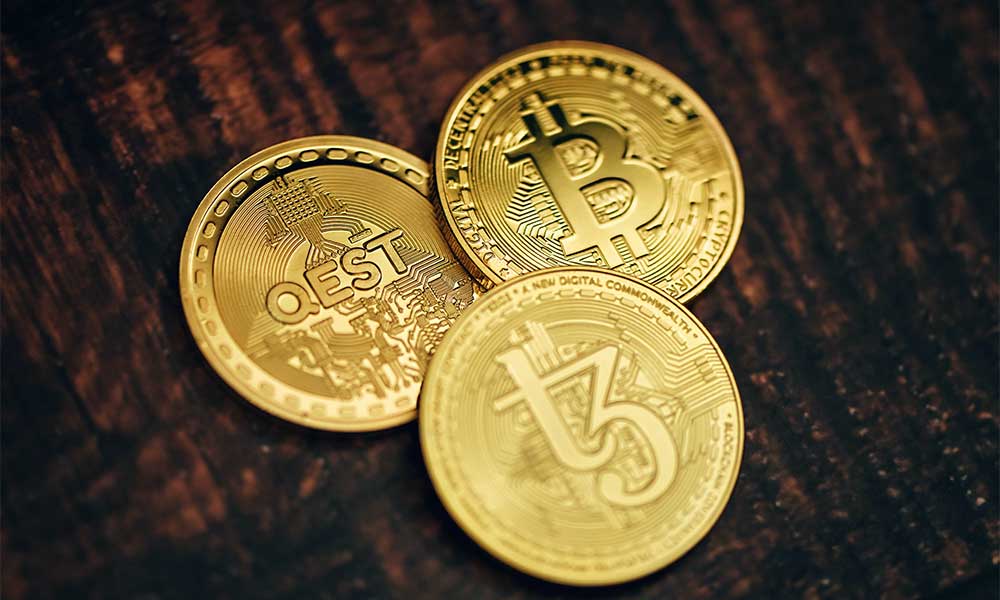 Bitcoins and cryptocurrencies are a thing. Virtual digital money, particularly Bitcoin, has been giving a return of 237% or more ever since its inception a decade ago. However, with the increase in trading, the number of users, and the exchanges, hackers are also increasing to break into the accounts and steal cryptocurrencies. It is, therefore, best to learn the tips and tricks or the dos and don'ts while dealing with Bitcoins, particularly if one is not an old warhorse.
The Do's And Don'ts of Bitcoin Investments
Understand About Cryptocurrencies –
Before planning to invest in Bitcoins, you should ensure gathering knowledge about them. It is important to understand how cryptocurrencies and blockchains work, the value of your selected coins in the present day, and future predictions. Do some market research surfing the internet, and read on the subject. Educating oneself about digital and virtual money should be one of the top priorities. One should not be like someone sitting behind the wheels without knowing how to drive. If one does so, then the journey will be fatal.
Select the Most Reputable Exchange –
With the market of cryptocurrencies increasing at a neck-break speed, so are the trading platforms or the exchanges. One should always look for a secured platform or exchange for trading in Bitcoins and other cryptocurrencies. Not all exchanges are good and user-friendly, and not all crypto coins will survive in the long run. Therefore, select an exchange that deals in multiple cryptocurrencies so that you can trade the dwindling currency and buy the top on the list. Many investors have put their faith in this platform and are trading safely.
Although the regulatory bodies of almost many countries have not formulated any norms yet for trading in cryptocurrencies, many small exchanges have come up at remotest places with little cyber security. Avoid these types of exchanges and choose the best.
Store Your Cryptocurrencies Securely –
Once you have started trading, selected the best exchange, and bought some Bitcoins, it is time to store the virtual assets securely. There is no physical form of the assets one had bought, and the exchange provides only some digital keys. One can store these digital keys in various wallets, including the exchange wallet. It is best to keep the digital asset in your personal wallet rather than storing it in any third-party wallet.
Read This Also: Are You a Novice Trader? Here are Some Expert Bitcoin Trading Tips
Invest Upto You Can Afford –
It is no doubt Bitcoin and the cryptocurrency market are highly volatile at times. It can jump in a whisk to astronomical figures and fall to the lowest levels that one can imagine. Many people have lost their entire lifelong bounty investing all their savings without balancing their portfolio. Till now, Bitcoins are known to be a decentralized form of cryptocurrency. Therefore, one should always balance their portfolio and invest the amount they can afford to lose in the bearish market.
Don't Check Your Coin Value Daily –
The market of Bitcoins and other cryptocurrencies is much more volatile than the traditional exchanges dealing with stocks and the money market. It is common for cryptocurrencies to lose 10% or even more on a particular day or time. Therefore, it is advised not to check the currency value of your coins daily. However, you can read the reviews, look for the economic trends of the leading countries, the inflation rates, geopolitical situations, and decisions, and prepare yourself accordingly. Even a tweet from a celebrity investor or a decision by a country can like the USA, Australia, UK, or China can lift the crypto price or make it fall. So relax and do not check the returns on investments daily but follow the market trends.
Don't Overfund Your Exchange –
Although most of the best exchanges are known to be highly secured, it is still advised not to keep any unutilized funds remaining in the exchange platform. Instead of that, you can plan to transfer the amount to your bank account.
Final Words
In conclusion, we can say nothing is in physical form in the cryptocurrency market, and everything is virtual and digitalized. Therefore, the utmost caution should be taken to safeguard the investment. Follow the above tips and pay heed to your conscience to trade and stay safe.
Related Post