How is the Crypto Licensing Process Going in Lithuania? What Should You Pay Attention to?
Updated On May 8, 2023 | by Joseph Williams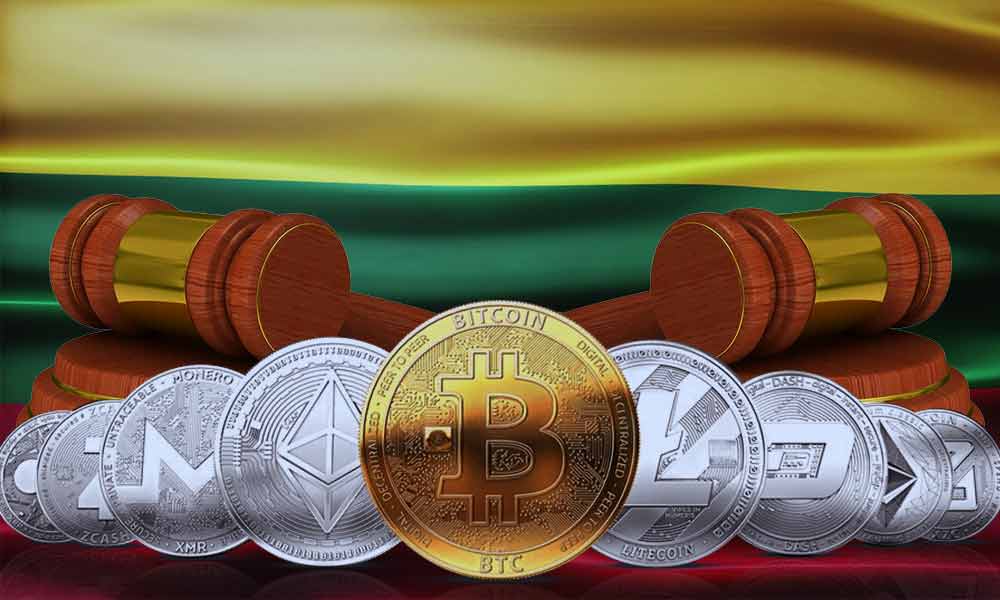 Startup culture and the crypto sector are nowadays merging with each other. Obtaining a Lithuania crypto license makes sense for your organization to operate legally in the EU. The jurisdiction has elementary rules for regulating the crypto industry and favorable taxation. Many companies, including Binance, Huobi, Coingate, and Blockchain.com, have already received permission to work here. Today we want to talk about the advantages of this jurisdiction and how the licensing process takes place here.
A Few Words About This Jurisdiction
Lithuania was part of the USSR, but after gaining independence, it carried out very successful reforms, making it possible to create a stable economy quickly and join the EU. Such excellent results were achieved thanks to investments in IT technologies.
It was one of the first countries in Europe to take the first steps in regulating the crypto industry, and it offered the most straightforward licensing rules for a long time. Getting a permit here has several significant advantages:
High speed of getting a work permit;
Low requirements for applicants;
Simple taxation;
Gives the right to work throughout Europe legally;
All documents can be processed remotely.
It is worth saying that last year this jurisdiction changed the legislation and tightened the requirements, but this country continues to be incredibly attractive for business.
Simple Steps to Get a Permit
You must go through several steps to get a crypto license in this jurisdiction. First, you need to register a company in this country. All documents can be submitted electronically.
Next, you must rent a local office for at least 1 year. You must hire a regional director and AML specialist if you are not a country resident. Your organization must employ at least 2 people – a director and one shareholder (an AML specialist can be a shareholder).
To move father with the procedure, one thing you need to keep in mind is that you and your team should shine in the eyes of the authority. Your reputation will play a great role in decision-making.
Open a local bank account in the country.
Transfer the complete authorized capital into the local account.
Your transfer should meet the eligibility criteria of a minimum of 125,000 euros.
Along with these requirements, a bunch of hard-copy documents will also be needed:
Copies of passports of all team members (if you are foreigners, it is necessary to make an apostille translation);
CVs of all team members;
Business plan;
Certificates of non-conviction;
Documents describing the software you plan to use;
Documents that confirm your willingness to comply with the AML/KYC policy.
Here you are recommended to take help from the attorney of lawyers to guide you with the complicated process of verification. This work is extremely necessary and a minor mistake can cause you a number of back-and-forth office hassles.
After this phase, you will finally be needing to apply for the licensing process. It may take 2 weeks to review your application.
Taxation
Once you have obtained a work permit, you must file and pay taxes regularly. It is worth saying that very mild taxation rules apply in this jurisdiction. So, crypto assets exchange services are not subject to VAT, but if you pay for goods or services using such currencies, you must pay this tax.
There is a 15% income tax here, but small organizations with fewer than 10 employees have tax benefits and must pay only 5%. It allows them to develop.
There is also a 15% dividend tax.
These percentage numbers may vary from service to service that you avail. A professional accountant can be your ally for these number games.
In the end
This jurisdiction creates all the conditions for the development of the crypto industry. It is ideal for both large crypto corporations and small startups. Here you get a high level of loyalty from government agencies, low taxation, and development opportunities. If you need help with licensing, you can contact the Gofaizen Sherle specialists. They have extensive experience in this field and know exactly how to make getting a permit simple and fast. They will check how your organization complies with all the requirements of government regulators and help you complete all the necessary documents.
---
Related Post