How White Label Services Can Help To Grow Your Marketing Agency
Updated On July 6, 2023 | by Ankit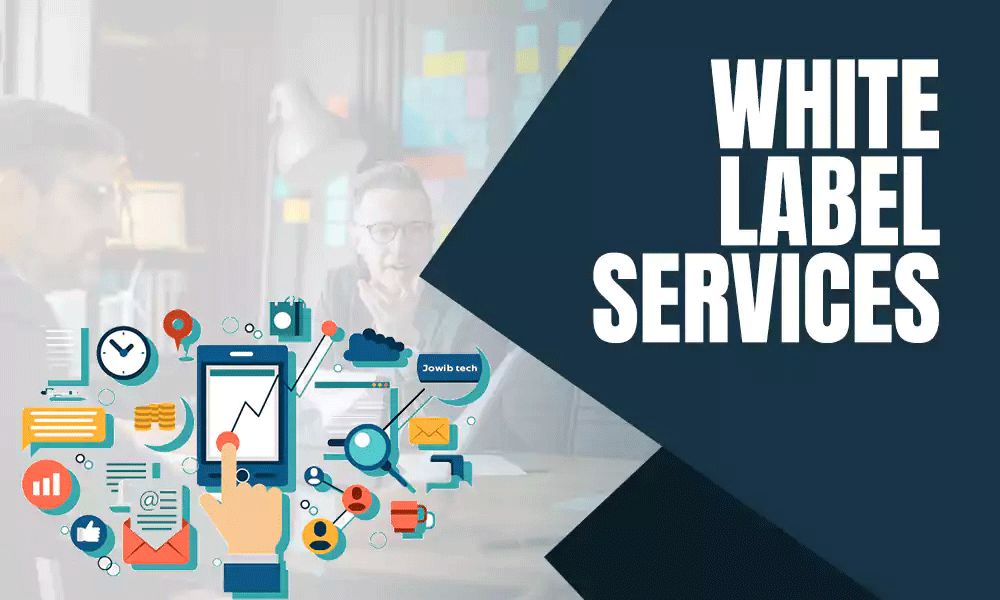 Have you ever wondered, "what is SEO white label services?". White labelling means that a company offers third-party solutions or products under its name. The term originated in the entertainment industry when promoters supplied commercial records in white sleeves. Today, white label solutions are essential in growing marketing agencies with minimal finances and workforce to offer competitive solutions. Besides, white-label products are also available in consumer environments, such as discount stores, where retail chains buy generic products from other manufacturers to rebrand their products.
The term "white labelling" is often misinterpreted, which has led some companies to shy away from using these services. For example, some service providers do not prefer to deliver generic work. Instead, they want to develop unique products or solutions themselves. However, with technology constantly advancing, new skills are necessary, making it difficult to retain a workforce, which can be costly.
Fortunately, white label solutions do not hurt your business; they boost it by offering rich expansion potential while guaranteeing that you consistently deliver exceptional results to your end customers.
How Does A White-Label Digital Marketing Company Work?
White-label marketing agencies rebrand and resell solutions to other agencies and companies. These companies are often very specialised. As a result, smaller companies turn to them for their technological expertise and talent. Marketing companies work with white label companies that resell solutions such as;
Digital PR
Lead generation
Search engine optimization
PPC
Blog posts
Advertisements
Social media marketing
Link Building
Graphic design
Offering various digital marketing solutions for consumers includes planning, designing, and executing cross-channel strategies that create growth by attracting potential customers from numerous traffic sources.
The Difference Between White Labelling And Outsourcing
White labelling solutions are often misunderstood as outsourcing. Outsourcing involves hiring outside labour to complete tasks instead of hiring internal staff for your project. However, outsourcing fully discloses the tasks you outsource to the end customer.
The typical tasks that companies outsource are:
Software development
Support services
Accounting
Content creation
Marketing for social networks
Although white label and outsourcing are identical, there are some differences you should consider before choosing the ideal option for your business. Among the crucial distinctions are:
In white-label solutions, products are not custom. Instead, they are resold as is. In contrast, outsourced personnel work with end customers to develop a unique product that meets the customer's specifications.
Also, white-label solutions are not usually associated with end customers. In most cases, the customer is unaware of the white-label involvement and assumes that an intermediary is responsible for the task.
Private Label Vs. White Label
Private labelling is similar to white labelling in that it provides blank items to which the middleman can add their logo before distributing them to the end consumer. Ideally, white-label items are delivered as is, but private-label offerings are expandable based on customer needs, which is customizable for the end consumer. That is the main difference between white label vs private label items and services.
Note that agencies new to reselling services often think they need one type of solution when they need the other.
Advantages Of White-Label Solutions In Marketing Agencies
White-label solutions benefit marketers who want to expand their internal operations but need external support. Some advantages of using white label services are;
Your Agency Saves Money And Time
Recruiting internal staff is time-consuming and expensive. First, it is time-consuming to train your staff to provide perfect solutions. As a result, your probationary staff's tasks are prone to error, which can harm your customer retention. Fortunately, by outsourcing tasks to white-label service providers, you can speed up delivery while saving the resources required to hire staff.
You Can Establish Additional Sources Of Revenue
Often small businesses want to specialise in other niches. While this can be beneficial early, it limits your earning potential as you grow. With white labelling solutions, you can get competitive bids without hiring specialised professionals that your company may not have the resources to oversee throughout development.
Expert Solutions Help You Develop Brand Authority
Working with white-label companies that specialise in areas where you've deficiencies guarantees you're providing quality services to your customers. The more you can show your clients that you offer top-notch services, the more likely they will gain your trust as you develop credibility in your areas of expertise.
You Get Time To Focus On Building Customer Relationships
A marketing company is only successful if it has happy and satisfied customers. That means taking good care of them. On the other hand, customer management takes a lot of time and energy, leading to premature deliveries that do not meet customers' needs. Working with white label agencies lets you focus on maintaining customer relationships, knowing that your orders will be delivered.
That said, white label services are today crucial in marketing agencies. Not only will they make your agency effective, but they will also help you save on resources and allow you to scale your business to higher levels.
---
Related Post